5 habits that weaken our energetic field and how to break them
---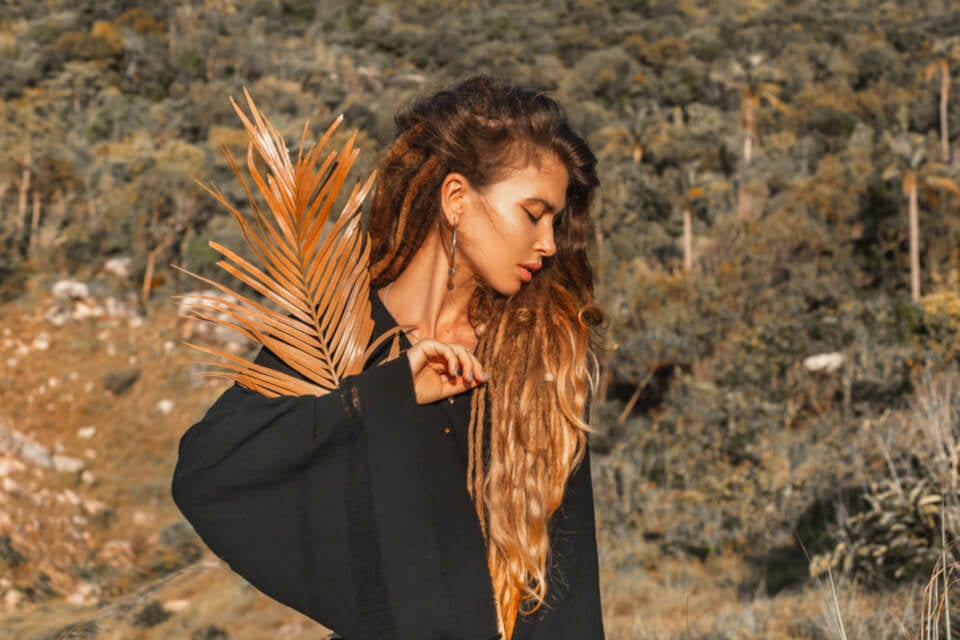 Thinking spends energy and we all know it. Thinking too much about a problem takes more than a full day of physical work. Therefore, we need to avoid some habits that weaken our energetic field.
It all depends on energy. A car, for example, can only be driven properly if all its parts are in order, if the amount of oil is adequate, if there is sufficient water in the engine and if it has fuel. However, if the fuel has mixed its original formula with any strange element it may damage the car.
There are external agents that can interfere, even suck our energy. There are people who are real "dry peppers". A common situation of vital energy theft is when you are overly willing and after meeting with a certain person the initial situation turns into discouragement.
Even if you don't believe, some behaviours and attitudes that seem insignificant could affect your ability to act, absorb your energy and take away your inner peace. You must abandon some bad habits to recover the quality of your life back.
2024 predictions are out
Discover the stars predictions for new year!
5 habits that weaken our energetic field and how to strengthen it
---
Habits that weaken our energetic field – Social Media Addiction
A truly disturbing addiction of our Age, caused by the constant need to be online – FOMO (Fear Of Missing Out). Whether it's an email, social networking or clicking on a messaging app, you are nothing more than a slave of your device.
Living in the present seems like an increasingly difficult goal nowadays. Okay, cell phones and other devices allow us to be in multiple places at the same time, help us solve several problems effectively, keep us informed about the world's problems, allow us to do some shopping, and so on, but being a hostage of something is just that: being a hostage of something.
Try to promote physical and mental contact whenever possible instead of keeping in touch with your touchscreen only. The next time you have the urge to open a social network or a messaging app to distract yourself, think twice. How about taking a walk or talking to a friend in person? Balance the real and the virtual. You have only to win, we guarantee.
Sedentary Lifestyle
It may seem paradoxical, but the less you move, the more you will be lazy and exhausted. The body of a sedentary person is probably used to sitting down for coffee, picking up an elevator, sitting in an office chair, picking up the elevator again, getting back in the car, and sitting at the end of the day in sofa looking at the TV screen with a remote control.
If you fit into this profile, your body is slowly dying. Physical activity allows you to activate circulation and accelerate metabolism, as well as oxygenate the body, which, in turn, makes your vital organs work really much better.
Bad sleeping habits
While we sleep, our body cells regenerate, new tissues are produced, the heart rate slows down and the brain effectively records what it has been absorbing throughout the day in long-term memory. So when you do not get enough sleep, your body feels fragile and tired.
If sleeping badly has become a habit, you already know: this is the main cause of fatigue and lack of energy. An adult should sleep at least 6 hours per night to get up refreshed. Respect this and you will be respecting yourself.
Not being able to disconnect before going to sleep
The time to go to bed is crucial for our brains. When you are under the sheets, your body and your mind need to disconnect from problems and find a cozy place to rest. Habits like checking your cell phone (again), sleeping in front of the TV, or thinking about the next day's tasks do not give your brain room to rest.
Do not try to solve problems with the boss, or the bills to pay from your bed. This will exhaust your nervous system. Instead, enjoy doing nicer things. Read a book (of course, not a technical book), talk to your partner (if that's the case), or simply turn off the light. Turn it off, literally.
Habits that weaken our energetic field – Too much Caffeine
Sometimes we drink too many drinks with caffeine as a simple way to stimulate muscles and keep us awake. But that time comes when caffeine and sugar lose the power to stimulate brain connections. Then, our body may even be awake, but our brain is 'on autopilot'. In these circumstances, we lose the ability to have new ideas, produce knowledge and we cannot activate our creativity.
Since we talked about exercises in this same post, how about switching caffeine for physical activity? Sleep more. Turn off the phone and, along with it, try to turn off your worries – even if only for a short time. Live here and now. By adopting these 5 habits, your energy will increase, we are sure.
You may also like:
---