How to win a Sagittarius' heart
---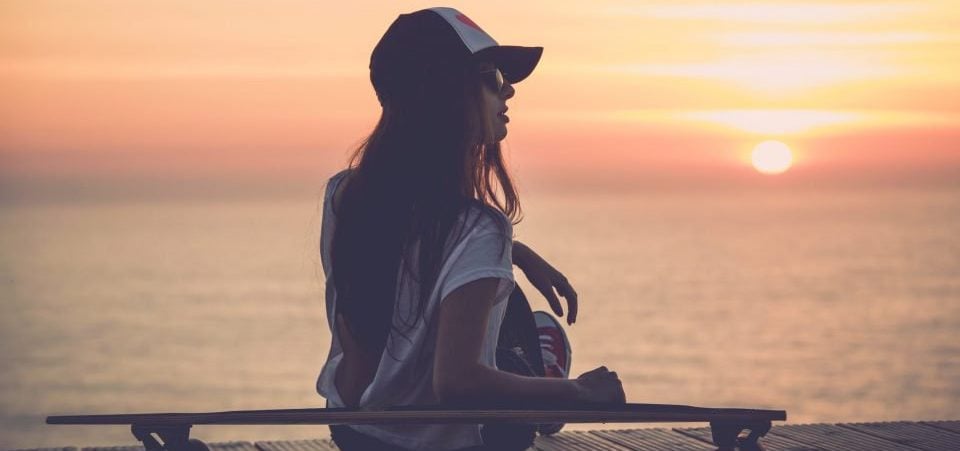 If you want to learn how to win a Sagittarius' heart, you need to know some basics so that you get on the right track and you do not mess it up from the start. We will give you some hints to win a Sagittarius' heart: either man or woman.
Receive all our tips by email!
Love Astrology? Subscribe Now and Receive Exclusive Content!
How to win a Sagittarius' heart: some useful tips
---

The Sagittarius man
Known as the most adventurous sign of the Zodiac, Sagittarius men often have a lot of energy stored and are always looking to discover new things and adventures.
The Sagittarius man is very optimistic, positive, funny and happy and this is why it is very common that people and friends always surround him. So, you need a clear strategy in your head when it comes to conquering this man, who is also known very attentive.
Get him out of his daily routine. Try to propose crazy walks, that did not even go through his mind, surely that will already draw his attention to you;
Talk about travelling. This man has certainly made some crazy trips and surely will have many stories to tell. It is important that you really listen and pay attention to his thoughts and ideas;
Sagittarius men love adventures, so how about inviting him to something super-unusual, like meeting a weird bar on the other side of town, having a different drink and going on an endless night out? For sure, this will draw his attention to you;
Sagittarians are people who have an outgoing intellectuality. It is very common that in the first date this man prefers to talk to you than to talk about you. This is because sex for Sagittarians is just a mental extension of the person;
Give him the space he needs. He will probably have several friends, so you need to be a friend with advantages that is the ideal relationship for this sign;
Be honest: Sagittarians are known for their honesty, which can sometimes be considered rude. He will expect the same from you, so do not make up lies or excuses;
Show yourself an interesting woman, physically and mentally. This attracts the attention of this the man of Sagittarius, who always seeks what goes beyond what he can see;
Show yourself available, but not too much. Sagittarius has many schematics on its sleeve, but you need to find the middle ground to make him feel interested in you;
Be a companion, the one who will go with him even in the most crazy adventures, that is available whenever he need, remember that the Sagittarian looks for a friend for a lifetime in his girlfriend or wife;
Be willing to some changes. Sagittarians do not usually stay in the same place for a long time. As they are considered a changeable sign, and if you are more conservative or into routine, it may not be a good combination.
The Sagittarius woman
Sagittarius women are known as one of the most free of the entire Zodiac. It is almost impossible to win the heart of one, but when the cupid hits that wild heart, you can be sure that you have conquered someone who will not leave your life to be boring.
They are people with a free spirit, fun, and always looking for what is new, to take them away from routine. They also always try to be with a trip planned for the next holidays and have a large circle of friends who are dear to them.
If you want to win a woman of this sign, you will need to be cheerful, fun, adventurous and able to handle the mad rhythm that is her life. Always try to bring new things to the relationship, understand cultural issues in general, know about music, religion, books and everything that is intellectual. She is usually a person interested in thousands of unknown subjects.
Invite her to travel. There is nothing more in life that a Sagittarian likes more than a good trip. It can be anywhere: beach, city, to the neighbouring city… what matters is to learn what is new and different;
Have an interesting chat, Sagittarians are very intellectual people, they seek to find in each other a life companion who completes their crazy minds;
Be friends with her friends: this is a very important step in your relationship, because that way you will be integrated in her environment. The Sagittarian wants first a good friend and then a lover;
Honesty is essential in the relationship, because the Sagittarian is known to speak up her mind, which often classifies her as tough or insensitive;
It is interesting that you are mysterious too: do not give up the whole game, make her curious. Do not be so available or easy;
Sagittarius is known to be a very sexual sign, so enjoy it! They like to have sex in different places, those in which there is a sense of danger and possibility of going wrong;
Take cultural walks with her: take her to museums, plays and shows that no one knows, this will enchant this free soul;
Be persistent: they are people who hardly give up the game at first, so fill your ammunition to take the thick lead of this independent and aristocratic woman;
Pay attention to what she says: she is very communicative and will fill you with information about how her day was, about things from the past, about her relationship with others. Do not let her talk to herself, get involved in subjects, and show interest.
---
You may also like:
---