Your I Ching reading for December 2019
---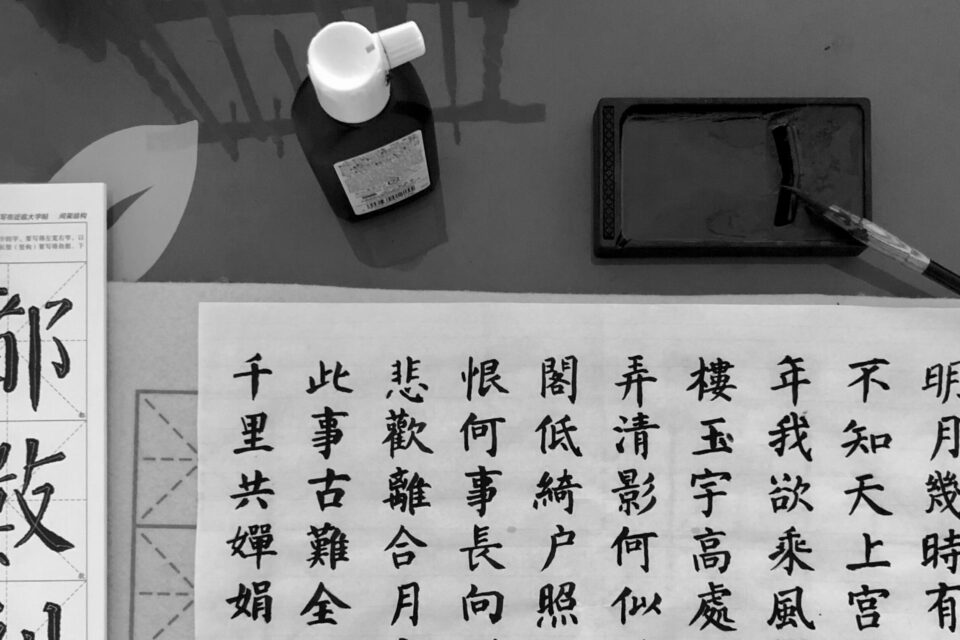 The I Ching is the method of Chinese divination based on the interpretation of hexagrams. The I Ching Reading for December 2019 comes with five hexagrams full of wisdom.
Hexagrams are constructed from throwing three coins six times, and are composed of continuous or broken lines.
There are a total of sixty-four hexagrams. The I Ching has become an important and respected method of consultation thanks to its answers full of wisdom and certainty. The reading of the I Ching arrives for December with many tips so you can say goodbye to the year 2019 and receive the 2020 full of good energy.
These hexagrams are sets of six continuous lines or yang and dashed or yin that are obtained by throwing three coins or performing mathematical calculations of the query. Do not hesitate to consult the I Ching every time you have doubts and concerns, as its advice is accurate and very complete.
I Ching reading for December 2019
---

Reading of the I Ching: Week from December 2nd to 8th
The calculation of the hexagram gives us the 21st, called Shi He or the bite.
This is a hexagram that reminds us that obstacles exist to be overcome and learn from them. So if during this week things are not going as you planned, do not give up and let pessimism dominate you.
Work for your goals and ask yourself if you need to change something in your behavior or actions so you can achieve them.
It may also happen that during this week you make a mistake, so you must face the consequences and hold you accountable for your actions.
Reading of the I Ching: Week from December 9th to 15th
For this week we have the 25th hexagram, which is known by the name of Wu Wang, "without macula".
This hexagram tells us that everything has an order, and that things must be developed in an orderly manner, with patience and without pressure.
You must also remember that nothing will fall from the sky, and according to the hexagram of the previous week, you must persevere and do your part to achieve your goals. If during this week you must take exams or make a presentation to your bosses, prepare very well and leave nothing to chance.
Reading of the I Ching: Week from December 16th to 22nd
During these days before Christmas, the reading of the I Ching for December delivers the 51st hexagram, known as Chen or thunder.
This hexagram is the doubling of the trigram of thunder and reminds us that we can all feel fear. Thunder comes and it can take us unnoticed and that's why we give ourselves a big scare, and that's what this hexagram refers to, many times we have sudden events that can fill us with fear, but it's up to us to know how we're going to react.
During this week listen to your intuition, because it may be warning you of some risk they will face.
Reading of the I Ching: Week of December 23rd to 29th
The last week of the year 2019 comes with the hexagram number three, Zhun or the beginning.
This hexagram reminds us, reinforcing the rest of hexagrams of the month, that if we want to achieve something we must work to do so. If you have a new venture or idea that you want to develop, this is a good time to start working on it.
However, remember that many times we need external help, do not reject them and, on the contrary, seek support in your family and closest friends and always act with humility and gratitude.
In addition, you cannot forget that the beginnings are not always easy, so you cannot faint in the face of any obstacle. It is also time for you to let go of the past, since remembering bad experiences is not allowing you to move forward.
Reading of the I Ching: Week from December 30th to January 5th
We start 2020 with the 27th hexagram, called Yi or Nutrition.
It is a wonderful hexagram to start the new year, as it reminds us of the importance of being prudent and not exceeding our celebrations.
In addition to that, the Yi hexagram reminds us that we cannot act according to our instincts, we must think before doing something, otherwise we may later repent, in addition to having to face many negative consequences.
With these wise advice from I Ching you can finish 2019 and receive 2020 full of its ancestral wisdom.
---
You may also like: 
---