I Ching reading for October 2019
---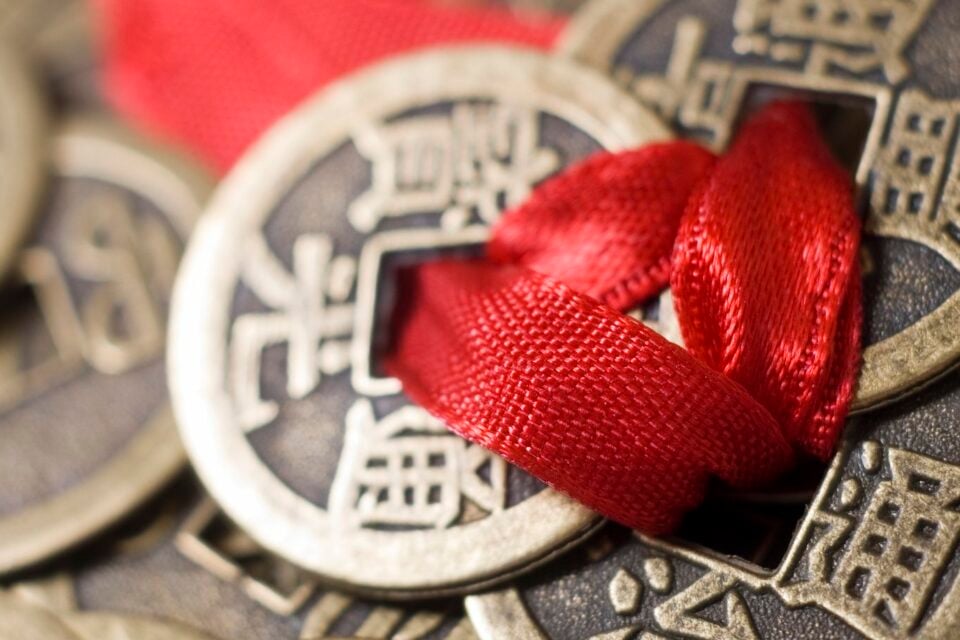 The I Ching is the method of Chinese divination based on the interpretation of hexagrams. The I Ching Reading for October 2019 comes with five hexagrams full of wisdom.
Hexagrams are constructed from throwing three coins six times, and are composed of continuous or broken lines.
There are a total of sixty-four hexagrams. The I Ching has become an important and respected method of consultation thanks to its answers full of wisdom and certainty.
I CHING READING FOR OCTOBER 2019
---

WEEK OF SEPTEMBER 30th TO OCTOBER 6th
This week's hexagram is thirty-three. This hexagram called TUN is known as Withdrawal.
Maybe at this time the best thing for you is to stop and step back, so you can see everything in perspective and clear your mind.
Do not insist on continuing with your desires because these, for the moment, are unattainable. But remember, this is temporary, the winds will change and you can continue with your projects.
If your goals include a partnership, try to end this link in the best way, since any confrontation could bring you significant losses.
After your withdrawal, reflect calmly, to know the right moment in which you can get back in motion.
I CHING READING: WEEK FROM OCTOBER 7th TO October 13th
During these days you will be accompanied by the wisdom of hexagram twenty-seven. This hexagram is known as I or The Food.
The mouth that simulates this hexagram reminds us of the importance of being cautious when speaking and also when eating and drinking.
Set aside gossip and huddles. Do not let envy, anger or the desire to speak without reason or meaningless cause you a serious problem.
Analyze your current situation very well and decide what kind of "spiritual" food you need at this time to nourish your soul and become a better person.
WEEK FROM OCTOBER 14th TO October 20th
Already about to reach the end of the month, the I Ching gives us the hexagram 59, HUAN or The Dissolution.
If your job presents you with the opportunity to travel, do not hesitate to take advantage of it. The benefits of this trip will be seen in all aspects of your life.
It may also happen that, during this week, you feel scattered and your mind fails to organize your ideas. If you feel this way, it may be because you are not acting in the right way and you are doing more for convenience.
Avoid doing this and, on the contrary, try to be kind to others. Leave selfishness, mistrust and bad mood aside.
I CHING READING: WEEK FROM OCTOBER 21st to October 27th
For this week the wisdom of I Ching will be with us through hexagram 3. This hexagram is known as CHUN or the initial difficulty.
Chun means that if, during this week, you are thinking of starting a project, you should plan it very well and not simply throw yourself into the void, as this will bring you many problems.
Similarly, you cannot faint in the face of conflicting situations that arise during this week, with wisdom and patience you can overcome them with ease.
Lean on the people around you and, if necessary, ask them for help, you should always act humbly so as not to offend your good friends.
WEEK FROM OCTOBER 28th TO NOVEMBER 3rd
During this week we will have TS'UI, the forty-five hexagram, also known as The Reunion. This hexagram recommends you to meet with your friends, family or form a good team.
The company of people will help you achieve your goals, as long as they have a good intention.
In your work act as a good leader, thinking about the good of all.
It is also a very spiritual hexagram, if you have a cult or religion, this is a good week for you to practice it conscientiously and promote your faith and beliefs.
---
You may also like: 
---