Your I Ching reading for April 2020
---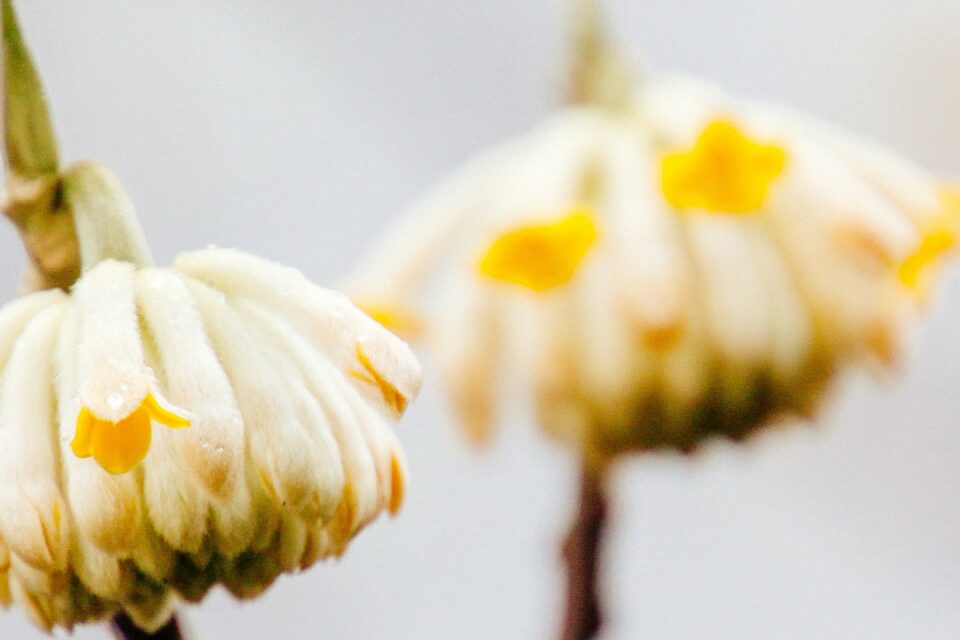 In these difficult times we are going through, the reading of the I Ching for April fills us with wise, hopeful words and loaded with good advice.
In case you are not yet in tune with the I Ching, we tell you that it is the Chinese oracle, which is based on sixty-four hexagrams.
Each hexagram has its own name and interpretation. The latter is based on advice for specific aspects of our life.
There are a total of sixty-four hexagrams. The I Ching has become an important and respected method of consultation thanks to its answers full of wisdom and certainty. These hexagrams are sets of six continuous lines or yang and dashed or yin that are obtained by throwing three coins or performing mathematical calculations of the query. Do not hesitate to consult the I Ching every time you have doubts and concerns, as its advice is accurate and very complete.
I Ching reading for April 2020
---

I Ching Reading: Week from April 1st to 5th
FU or "The Return" is hexagram twenty-four and it was the one that corresponded to us for this week.
For some it is curious that, in the midst of the situation that everyone is living on account of COVID 19, this hexagram is the one that results from the reading of the I Ching for these days.
The truth, this reading reminds us that the earth is generous, but that at any moment it shows us its strength with thunder that falls and breaks the ground. This is just the image of the hexagram.
But the thunder that breaks the ground also tells us that we are in a moment of renewal.
It is time to analyze our past actions, know what we must correct and rely on our friends, in order to move forward.
Authors like Marcelo Viggiano, points out in his book that hexagram twenty-four shows the recovery from an illness. But he also warns that the same mistakes should not be made.
This is also a time to share and be generous. Make sacrifices from the heart.
I Ching Reading: Week from April 6th to 12th
For this week, we will be accompanied by the advice of the thirteen hexagram T´UNG JÉN "The Community of Men".
After everything we've had to go through during this pandemic, this hexagram reminds us of the importance of being reborn and respecting everything around us.
They are favorable days to start studies. Again solidarity, should be our flag, we must help each other to get ahead, without choosing who we are going to help and who is not.
Of course, take a good look at who you are going to partner with to achieve your goals, if you are thinking of forming a society, this week will not be the best.
Do not change jobs either, because the new one will not bring you benefits, and rather on the contrary you will regret having done so.
I Ching Reading: Week from April 13th to 19th
TA CH´U "The Domesticating Force". Hexagram twenty-six, which corresponded to the third week of April, has a very good omen for the future.
This is a time to save and not waste, if we are judicious with our money and do not waste it, it will multiply in the future.
During this week always act with the truth, be transparent and sincere and the universe will reward your acting. These days, try to use all your energy to act with wisdom and kindness.
This is indeed a week in which you can start ventures and businesses, because good energy is on your side.
If by chance, during this week, you are subjected to a lot of stress and pressure in your work, do not worry, everything will happen and your work will be recognized, so do it well and with your heart.
I Ching Reading: Week from April 20th to 26th
For these days, the I Ching gives us the sixteenth hexagram, YÜ "The Enthusiasm".
This hexagram is clear in pointing out that, to achieve our goals, we must work and do our part, nothing falls from the sky.
During the month of April, the I Ching is repetitive in reminding us that we must work as a team and always be honest and sincere. This hexagram with respect to world news also bodes well, the darkness dissipates and the light begins to be seen at the end of the tunnel.
Of course, we must continue with the necessary care, because as the hexagram of the first week told us, you cannot make the same mistakes of the past.
Thanks should be your mantra during these days, thank everything absolutely everything.
I Ching Reading: Week of April 27th to 30th
We end this month with hexagram forty-one SUN.
Stay on the right path, however tempting the new path may be or how hard your current path may be, stay there and don't falter.
Easy can be a serious problem in the future, so do not be discouraged, persevere and remember that what is important is rectitude of conscience. You may have to make sacrifices this week and this makes you feel very bad. Do not forget that the decrease, of which the hexagram speaks, brings a reward.
This is another week where you should take care of your money and belongings. Be modest and austere that better times will come soon.
Be very careful about what you say to your family and friends, as it could cause unnecessary problems and discussions.
Take advantage of these wonderful tips from reading the I Ching for April and live in harmony with the universe.
---