Libra and Capricorn Compatibility
---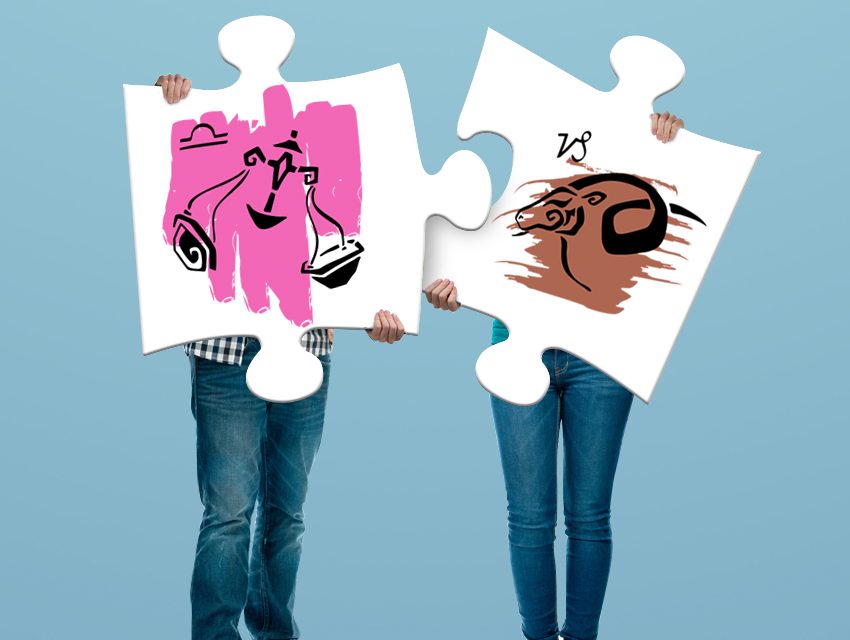 A couple formed by Libra and Capricorn has low chances of compatibility. But before checking the compatibility, learn a bit more about each of these signs.
Libra and Capricorn represent a combination of the elements Air and Earth. A couple formed by these signs is not considered one of the best in the cosmos for many reasons. However, this does not mean that they are meant to always be separated.
If these people learn to appreciate and respect each of their partner's strengths and weaknesses, they can build a very good relationship, bearing in mind that in order to achieve this, they just need a little patience and understanding.
Receive all our tips by email!
Love Astrology? Subscribe Now and Receive Exclusive Content!
Libra and Capricorn Compatibility: how will the relationship work?
---
Libra, represented by Venus, the lover of all pleasures, worries about having a good social etiquette, and a refined attitude, something that fits well with Capricorn, considering that Saturn can do it as well.
Libra is known as the sign of balance and equity, and this is why it is represented by the balance of justice, which also fits well with Capricorn.
We may come to believe that there are many reasons why Capricorn can enjoy the company of Libra.
The problem begins when we consider both signs to be cardinal, and find that both of them wish to be in command. When that time comes, the relationship can turn into a disaster, since the two have completely different ideas about what is the best way to go forward.
In these cases, Capricorn will have to learn to appreciate how Libra performs his work and at the same time Libra needs to admire the personal techniques that characterize Capricorn.
How do they communicate?
Libra is a sign represented by the element Air, meaning that it likes to live in the clouds, unlike Capricorn which is more inclined to the earth plane.
Libra and Capricorn share ideas but, on the other hand, Libra focuses on the facts and material issues, and if they cannot be seen or touched, then do not represent any value to them.
In addition, Libra can frustrate his partner with his repetitive indecision, since Capricorn is someone who cleans his mind and clings closely to his ideas.
What about sex?
This relationship between the couple formed by Libra and Capricorn can be difficult, even at the sexual level, but if both make a little effort, it may end up in the best possible way, especially considering that there are very harmonious aspects between the Moon and the ascendant.
---
You may also like:

98.1% (1312)
---