Lunar eclipse of November 29th-30th: new ways of thinking
---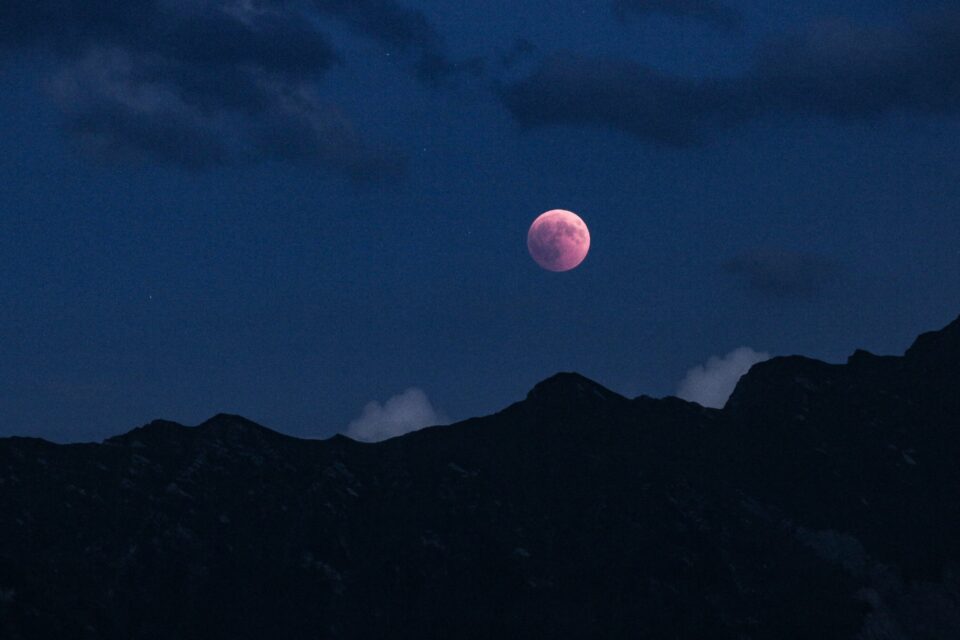 Washington TimeZone | USA (GMT -4)
To finish the year, we have the lunar eclipse of November 2020. This eclipse will happen on November 29th-30th, in the sign of Gemini, where is also laying the north node, opposing the south node in Sagittarius. It's the first of two eclipses in Gemini, part of a cycle that will focus on the aspects of this cycle in each person's life. 
Being close to the north node transit that is influencing everyone, it starts with a lunar eclipse to helps us to start closing processes, situations, ideas that no longer serve us in our lives, and move on into new adventures, challenges and structures. Let's find out which adventures are awaiting you!
Lunar eclipse of November 2020: let your thoughts fly
---
The energy of this lunar eclipse will mainly affect your thoughts and communication since it happens in Gemini. It's possible that you feel scattered, unfocused and confused, but in the middle of that jumping mind, there will important thoughts. Make sure you write down any idea that you have, it can be useful in your future. 
You can see yourself in first place questioning and with time, abandoning some of your thoughts. This process is confusing, we are taught that we shouldn't change our mind, but in fact, it can mean that we are developing and learning new things.
The only danger with this aspect is that you might have a hard time distinguishing what is real and what is not. Don't rush decisions, this cycle has its own time and it goes until June 2021, when a solar eclipse will close it brings the opportunity to illuminate those new ideas and separate what is true and what is not.
New opportunities
The energy is of endings, because the lunar eclipses enhance closings, but pay attention to what comes next because the overall energy is of new opportunities. Despite that, you need to try to stay focused, because too much distraction can have the opposite effect and take you in the wrong direction. The ideal is that you listen to your heart!
You'll also be requested to understand the feelings and emotions of the others around you. In general, this is a rough year, and almost reaching the end of it, some people will be tired. Keep in mind that the more sympathetic you are with the people around you, the more this energy you attract into your life.

98.1% (1312)
Lunar eclipse of November 2020: influence according to your rising sign
Each person will feel the influence of the lunar eclipse of November 2020 in different aspects of their lives according to their personal natal chart. It's important to know your rising sign in order to understand it.
Aries
The lunar eclipse of November 2020 will affect your inner communication, and/or the relationship with your siblings, Aries. It's natural that some of your processes of thinking start to change, and as a consequence, your communication with the external world also suffers some modifications.
Taurus
Although you show the world that personality of being fixed, most likely you'll start realizing the way you have been approaching how you attract value, needs a change. It can happen that you lose a source of income, but new opportunities that are more aligned with your inner self will soon appear in your life. Keep your eyes and your heart open to new opportunities, Taurus. 
Also, take into account your own thoughts about yourself. What do you repeat to yourself about your value? Remember the power of thoughts, the more they are positive, the more good energy you'll have surrounding you.
Gemini
A moment that will create turmoil about how you see yourself, and how the others see yourself. Don't freak out about it! There are some conceptions we have about ourselves that we need to let go in order to move on with our life. 
Let it happen, Gemini, but don't distract yourself. Bring meditation practices in your life, so that you can connect with your heart and understand what is good for you and what can hurt you. Remember, there is an energy of distraction, and you need to be careful with it.
Cancer
The lunar eclipse of November 2020 is here to tell you that is about time to overcome some challenges that have been around in the last years. If you have been putting effort on your personal development, you'll see that in a year of strong challenges, you are in fact learning the lessons you need to move on with your life. It can also happen that during this period you start a new relationship with the universe, and you try new ways of connecting with the divine. 
Be careful to not lose yourself in trying so many different things that you end up losing yourself in superficial spirituality, Cancer.
Leo
Leo, your relationship with the communities around you, either friends, clubs or of other kinds, will suffer a review. You'll be thinking about it and what still makes sense and what doesn't.
Be careful, not always endings means that we need to radically change certain things in our lives, it can be that you need to change the way you approach it, your perspectives, work on your feelings. Try it out!
Virgo
Well, you always love organization, Virgo, but your thoughts about your working life and your future will be all over the place for a while. Look, we know you're not used to that, but everyone goes through that once in a while. It's natural and healthy. 
During the twelve months after the lunar eclipse, you might have new work opportunities and you'll have to choose. Make sure you follow your instincts. 
Libra
Libra, your thoughts about travelling or higher education might be getting closer to a turning point. You'll start looking at options from a different point of view, and it can be quite surprising for you.
Whether you are entering these worlds or going out of them, the new chances that life has waiting for you are exciting. Remember to write down your thoughts, and to make an intentions ritual around the eclipse time. Your wishes and desires will be stronger with the influence of the moon. 
Scorpio
Ready for a journey to your inner self, Scorpio? It's time to remove all those limiting believes you have been feeling in the last years. Working on that will put on you more and more in the journey that allows you to be the best version of yourself. 
In a year you will be ready to truly face your shadows, embrace it and cure most of it. It's a beautiful moment, please keep an eye on that low vibe of Scorpio, and focus on its capacity to dig deeper with no fear and use its strength to overcome any challenge that is in from of you. 
Sagittarius
Look, you already like to keep an eye on different love possibilities, and by this time it can be that you can't stop thinking about all the possibilities out there in the world. Take it easy, don't rush any decisions, Sagittarius.
The same applies if you are single and you know someone new, it can, of course, mean that the single time is about to end but take it slow. Don't rush things is the best possible advice for this time.
Capricorn
Capricorn, new ideas about your routines will arise, while some old ones will start to no make so much sense anymore.
For someone more fixed it can be strange at the beginning, but with time it will be clearer why there is a need to make some changes. It can also be that you start using more communication with the world in your life, get out of your shell and reinvent the way you express yourself in the world.
Aquarius
Aquarius, it's a time of flirting, but nothing will really get out of there. Enjoy it but don't take it too seriously. Better that you put your energies in the insights about your true passions in this life. It can be that you find new things that give you pleasure, and you end up falling in love with new activities.
Give yourself a time to try, and then go deeper into the one that makes your heart beat faster. 
Pisces
Pisces, the way you see your home, your roots and the ancestrality in your life might suffer a change of perspective. It can be a good time to understand better where you come from, your family patterns and how it influences your life. It's a great chance to use that to solve challenges in your life.
It can also happen that you start thinking about getting leaving your house or get a new second house, expanding your option for the future.
Enjoy the new possibilities in your life, and the creative thinking and boost on your communication that the influences in Gemini bring into your life. Be careful about not ending up being too selfish, and focus, focus, focus.
---
You may also like:

98.1% (1312)
---