---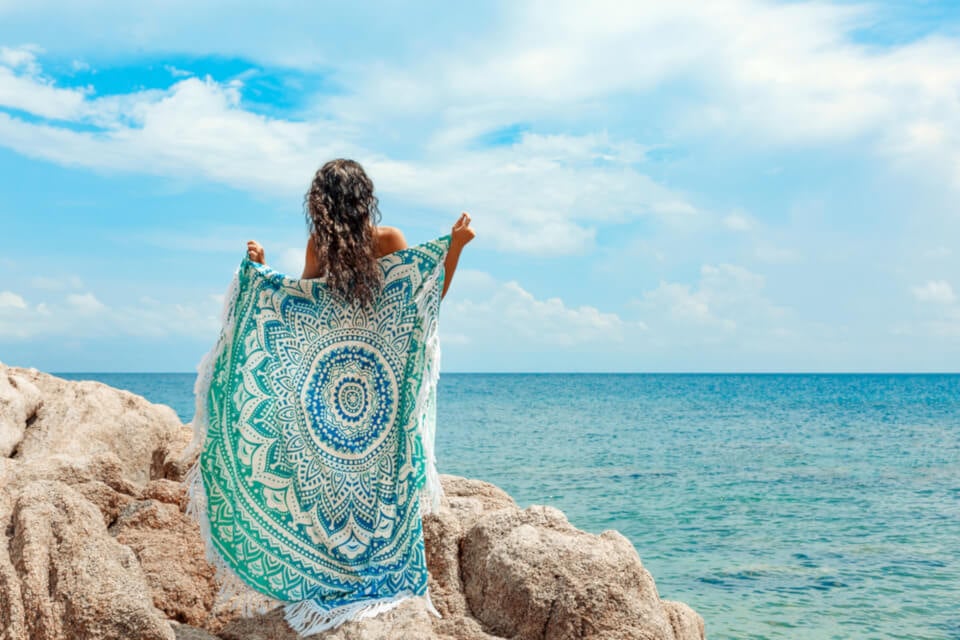 All mandalas have the same structure: the shape of a circle, the center point, and the symmetrical shapes that make up the drawing. The space in which the symmetrical figures are developed is considered sacred. The central point symbolizes a superior force, the source of creation. The structure of the design and the divisions of the geometric spaces determine the vibration of the mandala.
Receive all our tips by email!
Love Astrology? Subscribe Now and Receive Exclusive Content!
Mandala: what purpose does it serve?
---
Mandalas are as old as the world, some claim that the first mandala would be the Big Bang, nobody knows exactly where it came from. In very old times, it served as a model for architectures, for cities. In Europe we see fountains everywhere. In Tibet, they use mandalas as a sacred object to demonstrate the ephemeral side of life. Many fans draw a mandala in front of the front door, sometimes with sand or rice to attract good graces.
Carl Jung was the first to realize its therapeutic aspect. He made the connection between the central point and the psyche of being. He integrated mandalas into his practice and it became for him, a therapeutic tool to rebalance, to bring peace and coherence.
The mandala is a precious educational and therapeutic tool at the service of concentration and self-knowledge. It is used as a space of research and personal expression.
The regular use of mandalas preserves or restores the psychic order. Through refocusing, very quick benefits are shown in people suffering from depression. Impressive results appeared in elderly people who no longer communicated with their entourage.
There are also various interpretations of mandala colors. In general, the colors pink, red and white refer to love; the colors red, gold, orange and blue attract prosperity, and the colors green and floral motifs of any color refer to health. If you want an environment that transmits tranquility, peace and good energies invest in the decoration with mandala. In addition to composing the environment, they help in the flow of energy.
What are the effects of mandalas?
Recognized to offer various therapeutic effects, the mandalas would allow to refocus, to live more in the present moment, to reach a state of higher meditation to reduce the stress of life, and to let go. Moreover, various religions attribute to it divine power.
Coloring mandalas brings all the benefits of coloring in addition to those associated with this symbol that is rich in meaning.
How does this "magic" happen? In three steps that we concretized almost unconsciously: in the initial search for colors we stimulate the mind and its creativity (creative capacity), in a second moment we organize our ideas and decide the order we want to give to the whole, and finally through meditation our head rests. In short, our mind is "stimulated, organized and liberated," Jung taught.
---
You may also like:

98.1% (1312)
---