Mindfulness for kids: why should children meditate?
---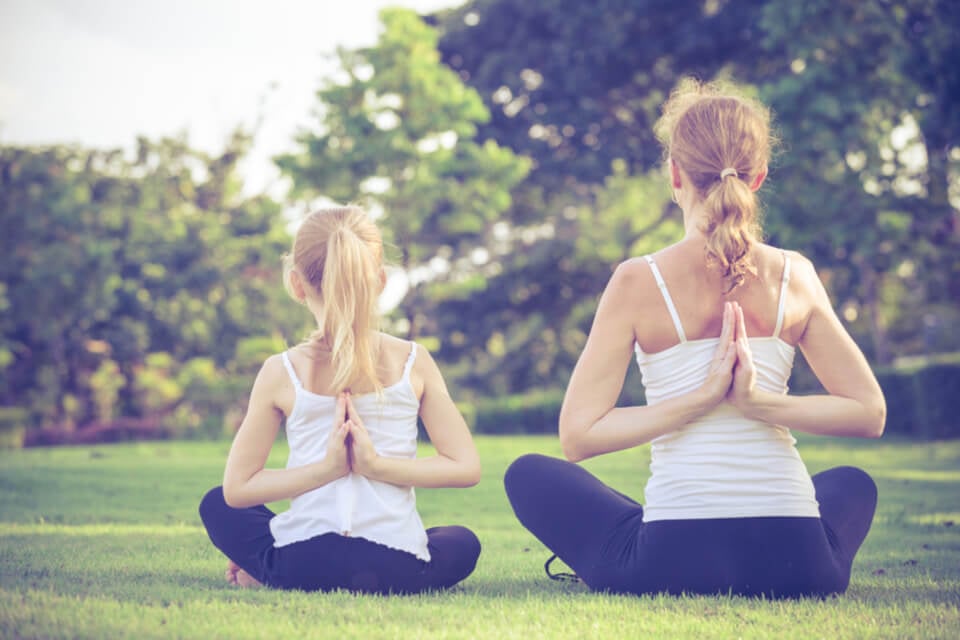 The practice of meditation and mindfulness for kids, as well as for adults is an excellent method to obtain relaxation, concentration and balance. It requires a few minutes of your time, and is not tied to a specific religious path, so it is suitable for everyone.
The fourteenth Dalai Lama, Tenzin Gyatso, once said: "If we taught meditation to every 8-year-old boy, we would eliminate violence from the world in just one generation."
If you have children at home or kids who are part of your family life, you may have noticed that the demands of modern life have turned many of them into victims of stress, as well as adults. Hence the importance of transmitting knowledge about meditation to the little ones, as suggested by the Dalai Lama, to show them how to channel their energy to achieve relaxation and inner peace.
Keep in mind that it is not an obligation; children must agree to participate, of their own free will, and to assume meditation as a natural practice.
If you do your daily meditations near them, with joy and goodwill, children are likely to be curious and want to experience the exercise. Preach by example and you will be heard.
Receive all our tips by email!
Love Astrology? Subscribe Now and Receive Exclusive Content!
Benefits of mindfulness for kids
Encourages family integration, by becoming a group activity
Decreases levels of stress, hyperactivity and anxiety in children
Facilitates the processes of concentration and focus, through a natural method
Increases creativity
Develop the concept of self, mindfulness and living in the present
Strengthens love bonds
Improving interpersonal relations
It will be a point of support when faced with the challenges of maturity
How can children meditate for mindfulness?
---
The first step to teach the practice of meditation for children, once they have shown their interest and consent, is to practice conscious breathing, that is, breathing as an anchor of concentration.
Do the exercises for periods of one to three minutes as a start, and watch out from episodes of hyperventilation not to occur. Be patient during teaching, and show the little ones the principles of concentration.
Another technique that you can use successfully is guided visualization. Use figures or landscapes that are familiar to the children. In each session the mental images vary; creativity is crucial to maintain their interest.
You can also teach the practice of mindfulness and meditation to children, using mandala figures and encouraging them to color them, recognizing the meaning of each color. Join them with enthusiasm and color your own designs.
---
You may also like:
---