Money horoscope 2020: finances of the 12 zodiac signs
---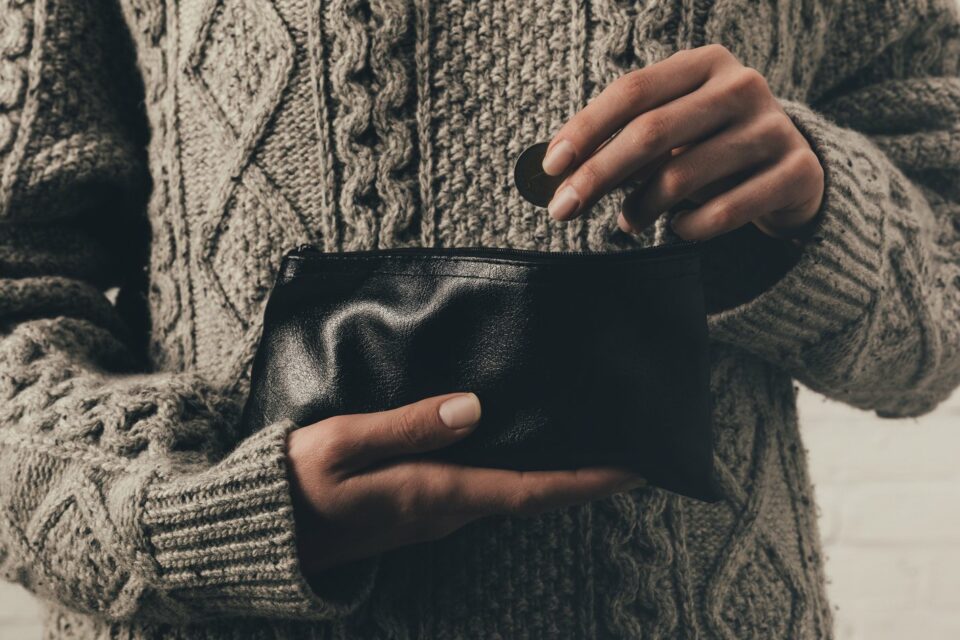 To start the year on a high note, learn your money horoscope in advance. What are you going to accomplish in 2020? Quickly discover the highlights of the year 2020.
Receive all our tips by email!
Love Astrology? Subscribe Now and Receive Exclusive Content!
Money horoscope 2020
---
Aries
2020 will require you to be careful and manage your finances well, according to your money horoscope. Saturn in the first months of the year will watch over your money in return; you will have to impose a very tight budget. Fortunately, the transit of Uranus on your finances may bring you unexpected gains.
Either way, 2020 will ask you to be very responsible and not to be fooled by dreams of wealth brought about by questionable business that you may be subject to. Use your practicality so as not to get involved in risky projects.
Taurus
Earning money through your work will be one of your priorities this year for your well-being and that of your family. You can count on Jupiter, provided you know how to control your budget.
Your ambition and your desire will be increased tenfold. You will have to negotiate, know how to highlight your abilities and not give up when faced with difficulties. If you are owed money, know how to ask for it and do not hesitate to ask for legal help if need be.
Gemini
Jupiter, very present in 2020, will ask you to apply a very strict management of your finances.
As for the sweet Venus, it will allow you to bring in some good money into your bank accounts, but it will also encourage you to spend it.
However, nothing should be left to chance, recommends your money horoscope. You will have to impose limits and establish a schedule of your fixed costs before thinking of negotiations, investments or expenses.
Cancer
Money will be a strong point to master in your year 2020. The invoices are there and the charges too. Not easy to maintain a correct financial balance when your boss does not make an effort to increase your salary. However, you will not give up despite the impact of Pluto and Jupiter which make your life difficult; you should control your spending, which was no less last year.
Leo
Leo's businesses, especially those shared, such as investments, partnerships, loans and divorces, continue to struggle with Neptune in Pisces until 2026. Neptune doesn't get along very well with the material world. So expect more illusions, frustrations and dangers in the negotiations. Investments may not pay much, and loans may be lower than they need to be.
Virgo
In February, March and until the third week of April, there will be a good movement in your finances. It will be favorable for new investments, but those that do not offer significant risks. A financial partnership can take place during this period, which is also great for new businesses.
Throughout the second half of 2020, Mars in Aries leaves you extremely determined and even aggressive. You will be obsessed with achieving your goals, especially if you have partners. Beware of the adventurous spirit and don't get involved in risky investments, as you can lose money.
Libra
You can expect unexpected receipts and deals, but also unforeseen expenses. Be careful what and with whom you get involved in business, as there can be major disappointments and losses. Do not risk and diversify investments. Technological and advanced options are favored with Uranus.
In September and October, the planetary positions announce good news for your finances and new business. In mid-October, don't take any chances with investments, suggests your money horoscope.
Scorpio
With Uranus in Taurus until 2025, the opposite of your sign, several sectors of your life are influenced. You must beware of the impulsiveness and anxiety that this planet brings. Uranus brings news and unexpected situations, which can affect your finances. Your relationship with money must be more rational.
From the last week of November to the last of December, with a high point in mid-December, you will have new opportunities for projects and contracts, especially if you are self-employed.
Sagittarius
Your professional routine needs to change, but this can be light and gradual. Communication and dissemination are necessary factors for success. It is important to take pleasure in what you do and that is why it is essential to be working with something you value and believe in. You need to be more restrained with finances. Be open to news and changes, in values, in the way you deal with money and work.
Capricorn
Avoid overload and know your limits, recommends your money horoscope. Rethink everything. Do you really need to work so hard? Is it not past time to know how to delegate? Is it worth working hard and not having time to enjoy life? In a year in which pleasure becomes more important, it is essential to rethink your relationship with work and life. Invest money also in pleasure and in making big dreams come true.
Aquarius
The biggest focus of the year is to look inside yourself and in this process you can discover talents, resources, internal goals. Seek your purpose and don't be in a hurry to be successful or have great results. It may be more advantageous to change the route, adjust things, and review everything. That is, there is no point running in the wrong direction.
Pisces
It is a year of hard work and more dedication to your most important projects. In fact, it is time to review your goals, priorities and values, to actually dedicate yourself to what is most important. Group and team activities are welcome and inspiring. Courses can bring new and good contacts. Financially, your life tends to improve. To do this, stay focused on being more financially organized.
---
You may also like:
---