Moon in Taurus: moon in exaltation
---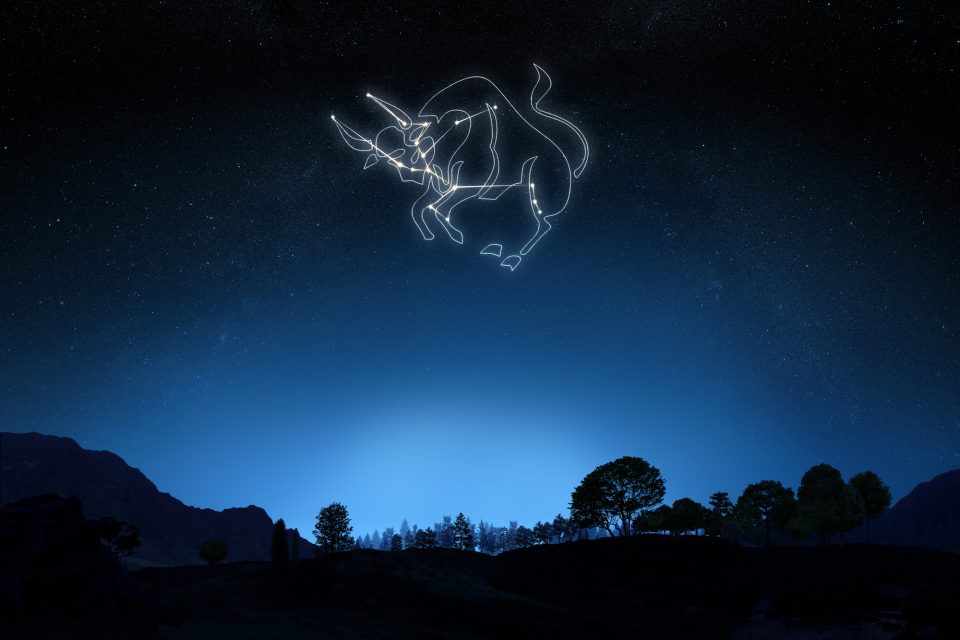 Washington TimeZone | USA (GMT -4)
The positioning of the Moon on our natal chart reveals what is deepest in our relationships. It is like this because the Moon influences the way we express and deal with our emotions. Let's get to know more about Moon in Taurus.
Receive all our tips by email!
Love Astrology? Subscribe Now and Receive Exclusive Content!
Moon in Taurus
---
Moon in Taurus is ruled by element earth (just as Virgo and Capricorn) and the planet Venus, a lovely combination. In astrology, we call the Moon in Taurus of the Moon in exaltation because it is a good positioning for this star. This Moon is the complete opposite of Moon in Aries, it is a moon of pause and that thinks first to then act.
People who have Moon in Taurus always express themselves in a determined, persevering and trustful way. It happens because they carry all the previous time in which they thought about a certain situation. So if they say they want something and go in that direction, you can relax that it is truthful.
They like to create stable relationships that provide security for all parties involved. They tend to be regular, steady, and embark on long-lasting love relationships. Moon in Taurus make excellent fathers and mothers.
As Taurus is a sign closely linked to the pleasures of life, this Moon is attracted by good relationships that bring some emotional gain as well as material. But not in the ambitious way as Capricorn, who has a strong relationship with money. Moon in Taurus does this almost unconsciously because they know that money, if properly applied, can also bring emotional well-being. And from there they transform into abundance for all those around.
Moon in Taurus: incredibly balanced
When we say that having Moon in Taurus is an excellent positioning for your natal chart, we refer to the way they deal with the equation reason versus emotion.
There is no lack of control or filter, they dosage everything very well most of the time. Emotions are intense, deep and difficult to be dissolved, but these people are very quiet, sentimental and affectionate. Prudent in the way they convey these emotions to others, you know?
They usually have comfortable, cozy and well-decorated houses. Those where the family usually meet and where people really feel "home". They are linked to art, possessing creative abilities and even beautiful and soft voices, for Taurus rules the throat.
In the professional camp, they will be the ones who enjoy routine jobs and do the tasks as they should be. They are highly reliable and organized, especially with papers. This is a great quality for management positions and usually spend years in the same company, becoming the boss's right-hand man and inspiring confidence in other employees.
Moon in Taurus: how is the intimacy
If Moon in Taurus has a negative aspect, that person can be very lazy and attached to money. When pressured, they let childishness comes to surface, becoming stubborn and doing things on purpose just to annoy others.
In the other hand, if the aspect of the Moon is positive, the sense of protection that Moon in Taurus carries will be even greater and extended to others. In addition to protecting their own interests, they protect others. All for the good functioning of the relationship.
When there is a serious problem in the relationship, they are the type that will try to solve and return to peace, because they are not giving up easily of things. Besides they value what they have and are hardly seduced by what is offered out of the relationship.
Moon in Taurus: stuck to routine
When it comes to comfort, Taurus (as a fixed sign) does not want to move anymore. For them, it is the law of least effort. Therefore, they may fall into the trap of remaining in relationships that no longer make sense for many years just for convenience.
Every relationship goes through phases and it is natural for the couple to evolve and adjust, but they have difficulty perceiving and accepting it because they believe in "if it ain't broke, don't fix it."
Those people are very sensual beings who seek to satisfy their sexual desires. But as they like routine, the partner can complain of lack of novelty and of their refusal to try new things. They will hardly propose a different weekend somewhere else.
Moon in Taurus is serene but it is better to leave them alone when they become angry. They can get out of jealousy and if they discover a betrayal, they will suffer a lot because they deal with the other with extreme possession.
---
You may also like:

98.1% (1312)
---