Numerology for November: forecast for all the numbers
---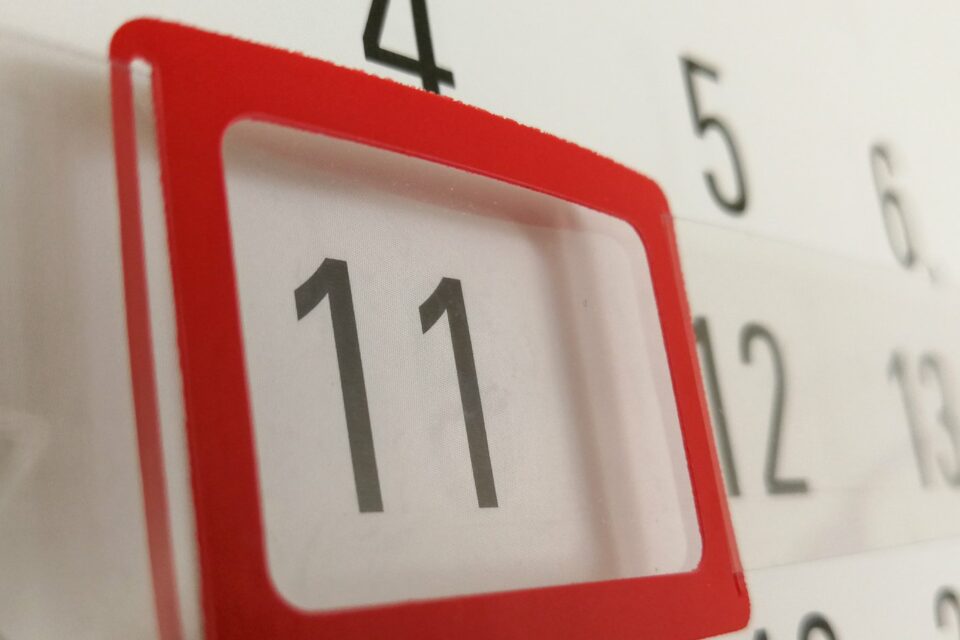 Numerology helps a lot to predict the type of life you will go through each month. If you don't know your number yet, you can easily learn what it is. Once you have known your number, you can then discover the forecasts that relate to your own number, thanks to the Numerology for November.
During the final days of each year, many of us take stock of the past twelve months, but also of life in general. It's too easy to emphasize all that you lack, but how often do you truly take a few minutes to reflect on everything that life offers you? Learn this month's predictions with the Numerology for November 2020.
Numerology for November: predictions of the month
---
The Sun number is used to calculate your Personal month cycles so you can be aware of what to consider a major priority each month.  
November is the 11th month of the year and also the penultimate. In Numerology, the number 11 is associated with spirituality, divine, awakenings. Furthermore, the most important days of November are the number 1 and 11. 
These two dates are like a portal to the most powerful divine connection in which honoring our spirit guides and angels can help heal our deepest wounds to make our mind clean and free from negatives thoughts. 
Now that you know the potentials of this Numerology for November, read below the vibes for each Sun number.
Number 1
If number 1 is your Sun number, the goal for this month is to focus your efforts, pay attention to the details, and get organized. This month promotes the (re)structuring of your personal and professional life. A little more seriousness will be required of you during these four weeks. Your tasks for the month include getting rid of unwanted stuff. You need to attend to routine questions, some of which can be boring. This is not a time to slack off, you must not procrastinate.
Number 2
November brings with it a dynamic energy and a wind of freedom. There will be some pretty unexpected developments and surprises just waiting to arise in your life. This month brings some changes in work and/ or your personal life. It's a dynamic time and nothing is going the way you planned, so it's best to take things as they come.
This is the meaning of the Sun number 2.
Number 3
For all of those that have the Sun number 3, November is a period of responsibility, family, home, recovery, and affection. It's a month when home and family are vital. It may sound like concrete and everyday errands that one needs to handle at home like renovation, decorating, beautifying, etc. Take the time to examine your life and your relationships by trying to define the steps you need to take to move forward.
Number 4
If you have the Sun number 4, you will no doubt be working harder than in other cycles, but now you have the power to take on that load. This earthy energy can ensure that your feet are planted firmly on the ground, perhaps by giving you some practical cases to deal with that will keep you focused in the material world, or by bringing out more realism and pragmatism. The next year can be a very successful one if you are prepared to change your approaches that are now outdated.
Number 5
The Sun number 5 feels confident to live this cycle, because everything is flowing with you. November gives you the opportunity to prepare an action plan for the future. Recognize the areas of addiction that are still holding you back. Review any addictions you have, such as situations or people you thought you couldn't survive without. Make a commitment to find ways to become more independent in your life, as this cycle invites independence. Freedom means taking full responsibility for your life.
Number 6
The Sun number 6  demands you to take a look at your current projects and start planning for the most constructive and profitable way to implement them to bring them to life. Old ideas or idealistic projects might resurface. You may want to change direction in your work and / or personal life.
This month can be confusing, making you more emotional or sensitive. Your exaggerated idealism will undoubtedly touch every plan of your life. You may want to end some relationships that you no longer think are desirable for you.
Number 7
The Sun number 7 demands you to try to be patient, and considerate of those around you. Communicate your intentions clearly and diplomatically. Let others express their feelings as well, and keep in mind that you may need the support of others throughout the year to move forward. Someone can provide you with great help to get you going through this month.
Number 8
As your freedom to move and express yourself increases, the Sun number 8 must also increase the limits of your imagination. The important thing is to give your imagination free rein. Break down your mental barriers. Choose a more creative and less fearful way of thinking.
Whatever happens this month is one way forward. Your ability to clearly and effectively communicate your needs, feelings and ideas will be greatly improved. Act using your instincts, your true feelings, and confidently travel through this exciting cycle.
Number 9
Movement is the word, number 9. According to the Numerology for November, it is definitely time to get down to business, focus on work and complete anything that has not been done. Pay attention to details; don't procrastinate and take the time to get it right. You are laying the groundwork for the future now, proving to yourself and to others that you are worthy of the responsibilities and challenges you have taken on. Your energy is strong and focused. You can concentrate even when work gets boring.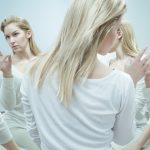 You may also like
---