Numerology November 2021: the energy of month 7 demands rest and reflection
---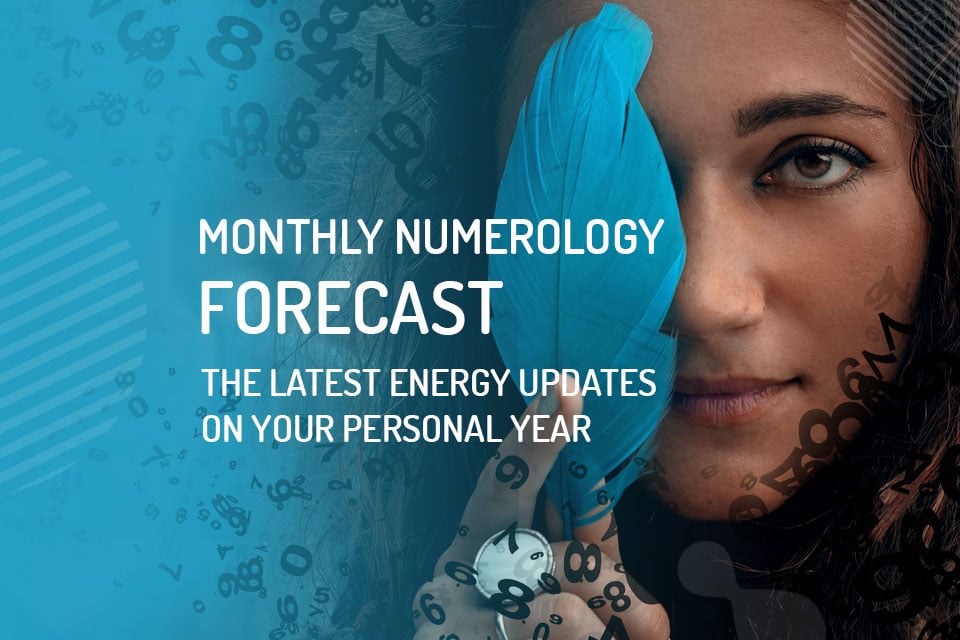 According to Numerology, November 2021 is a universal month of number 7 (1 + 1 + 2 + 0 + 2 + 1 = 7). We are in the penultimate month of the year, another one that flew by and still left us feeling "lost in time". And now it is time to look inside, slow down the pace and open up to new learning. No rush, no demands, no anxieties.
Much has already happened in this cycle. Great strides have been made, and many of you have seen progress in the meantime – even in the face of some setbacks that were inevitable. However, the collective numerology message for this month is very clear:
Rest, step back, and recover.
November, a month of 7 energy and much reflection
Even if November does not seem at first glance to be a very exciting period, this is a crucial time of the year. The big difference here is that unlike the previous months, which were quite expansive, we will now enter a more internalized period, where all the work and action will happen from the inside out – reaching even your spirituality.
This is a month of inner learning, personal development, and spiritual growth. It's your time to allow yourself to get in touch with your own essence, your truth, and start asking yourself some big, important questions that you may have avoided until now.
Who you are and what you do: are these two aspects aligned?

What do you say about your spiritual practices? Are they consistent with what you really believe? 

Are your inner world, and your outer world, aligned?

Are you being honest with yourself about the things you are advocating out there?

And with others, are you sharing the truth that is in your heart?
The energy of this new cycle encourages us to go out in search of that truth that lives within you. And believe me, this doesn't have to be a dense activity, a quest, or something that requires you to spend the whole month on a spiritual retreat. The process is much simpler and more fun than it sounds.
But the advice for this month, even if you don't do all the work of self-knowledge and reflection at once, is to at least get started somehow. Skipping this step now can put you on the wrong track down the road ahead (in the near future, most likely).

98.1% (1312)
So it's Christmas already?
During a universal month of number 7, we will all feel the need to spend a little more time alone. This end-of-year vibe sometimes tends to bring the moods down, especially if you have set out to do a lot of things in 2021, and have failed to conquer most of them so far.
So keep calm, we're all in the same boat, and it's important that you don't despair now, or try to rush things through until December. November is a month to slow down and even take a step back, if you feel that would be a prudent decision. This is not about "admitting failure," but reflecting and perhaps changing your strategy.
Make sure your "loneliness" makes sense
Before you think that isolating yourself now would be a very unfair thing to do, considering that we have already gone through an intense period of isolation, let's make that point more clear. The idea here is simply to allow yourself to have an atmosphere to relax in, read a good book, take a break from social networking, practice a hobby that warms your heart (and that you haven't allowed yourself to do in a while), and with these small actions start to feel what really makes sense in your life.
And if you just want to sleep until you wake up, why not? Just analyze everything you really need, not what you THINK you need – or what other people are putting in your head. 
However, if you need other people around you during this time, make sure that your time with them is really fruitful; that they provide you with healing, nourish your soul.
And as for toxic relationships, that goes without saying, doesn't it? It's time to cut that umbilical cord that sucks your soul, your energies, your ideas, your essence, and be genuinely happy. It is always time! And in month 7, you will have it. Make the most of it, because the year is not over yet, and you can still transform yourself, from the inside out!
You may also like:

98.1% (1312)
---