Numerology for November 2019: numbers and spirituality
---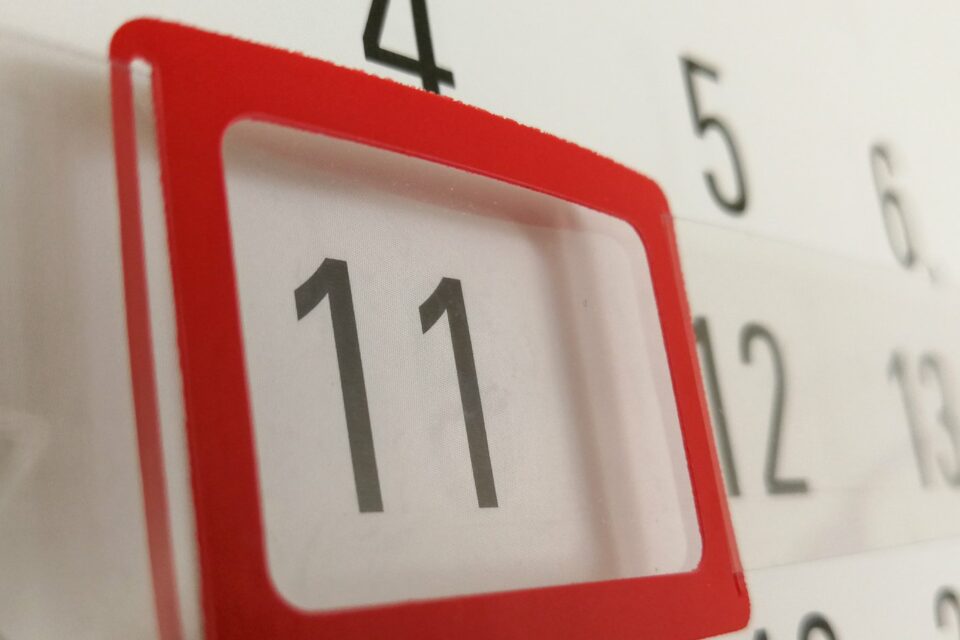 The Numerology for November 2019 expects for this month moments fully of connections and presence. The end of the year is coming and many of us are getting to the point: "Already November? It has gone so fast!.."
If you're one of those who thinks time pass by and you don't even realize, check it out more about the Numerology for this month.
Numerology for November 2019: Sun number and the 11th
---
The Sun number is used to calculate your Personal month cycles so you can be aware of what to consider a major priority each month.  
November is the 11th month of the year and also the penultimate. In Numerology, the number 11 is associated with spirituality, divine, awakenings. Furthermore, the most important days of November are the number 1 and 11. 
These two dates are like a portal to the most powerful divine connection in which honoring our spirit guides and angels can help heal our deepest wounds to make our mind clean and free from negatives thoughts. 
Now that you know the potentials of this Numerology for November 2019, read below the vibes for each Sun number.
Number 1
Work: you're much more responsible in matters related to your career. You may get the recognition and respect that you've been working for. Keep your eyes open for a financial rewind in the end of the month. 
Social life: It's a great moment to be with your family and special friends. Your feelings are more easily and freely expressed with the ones you love and you may feel happy with the opportunity to help them in a practical way. 
Tip: Besides this month tends to be perfect for you, number 1, you might have a little relationship problem at work. Personality conflicts that can help you increase your tolerance and mutual respect. 
Number 2
Work: your job is not the point for you this month. You've been dedicating for your work so much, now it's time to care of your inner self. Inspiration and creativity can sprinkle from you if you take a time to meditate, read and plan your future. 
Social life: you know the year is coming to an end and may feel a little melancholy and lonely about this, and it's totally fine. Enjoy this moments to observe and confront yourself about what you've been doing and what you want for you future.
Tip: Focus on yourself, on your soul and healing your mind. This is the meaning of the Sun number 2.
Number 3
Work: For all of those that haver the Sun number 3 it's time to act and implement these business plans you've been considering. November is an excellent time for your finances and work adventures. 
Social life: Feelings of passion are surrounding you in an exciting way. Enjoy this time for sharing love, it's not time to go into debts even though you may straight some financial dealings with relatives. 
Tip: Remember that all the effort you put into something, you'll get in return. 
Number 4
Work: if you have the Sun number 4 you may get a little tired about whatever you're doing now, however it's not a good time for changing jobs. A perfect opportunity will appear soon, involving personal and professional passions and being able to greatly help financially. So take a deep breath and if you can, some days off are good. 
Social life: this is a moment to decide if you want it or not. Some emotional turmoil may happen and if you're in a good relationship will only become stronger, but if it's not working well then a permanent break is considered. 
Tip: this month is marked by an inner growth process complete. All your insights and realizations improved your self confidence and will take you to bigger flights.  
Number 5
Work: the Sun number 5 feels confident to live this cycle, because everything is flowing with you. It's a good time for new adventures and new projects. 
Social life: the mood is perfect to meet someone new, just don't be too aggressive or impulsive when approaching. Be patient. 
Tip: courage and originality are the words for this cycle. 
Number 6
Work: all the energy from October feels like empty now and it's ok. You don't need to "show" how brave you are all the time, maybe you can find more energy while meditating and a little of self reflection. 
Social life: romances are super welcome this moment. You're more sensible and open to let your heart melt for someone.
Tip: the Sun number 6  demands you to take care of your health and energy. Don't waste it with someone that don't deserve or you may get sick. 
Number 7
Work: enjoy this great moment to inspire others with your courage, enthusiasm and faith. You're full of ideas and creativity, use them.
Social life: the opposite sex will feel attracted to you, great opportunities to come. 
Tip: the Sun number 7 demands you to be disciplined and follow your plans strictly, or you may get in trouble this month. 
Number 8
Work: it's time to focus on work and finishing things that were left undone. You have a strong energy and if focused on what is worth it a stable future is guaranteed. 
Social life: if you're in a relationship this month can bring commitment and partnership for you, enjoy.
Tip: Being alone in the middle of nature is a good idea, put your feet on the grass and feel earth energy. Nature guides us so we should appreciate moments like this.  
Number 9
Work: movement is the word, number 9. Changing house, office, work travel. Go with this flow and don't take things too seriously, because this month tends to be more light and playful. 
Social life: you may tend to be a little insensitive, try to avoid confrontations in personal relationships. 
Tip: you're living a good mood in this cycle, financially and personally. Appreciate with moderation. 
---
You may also like:
---