Psalm 103: a praise for God's love and forgiveness
---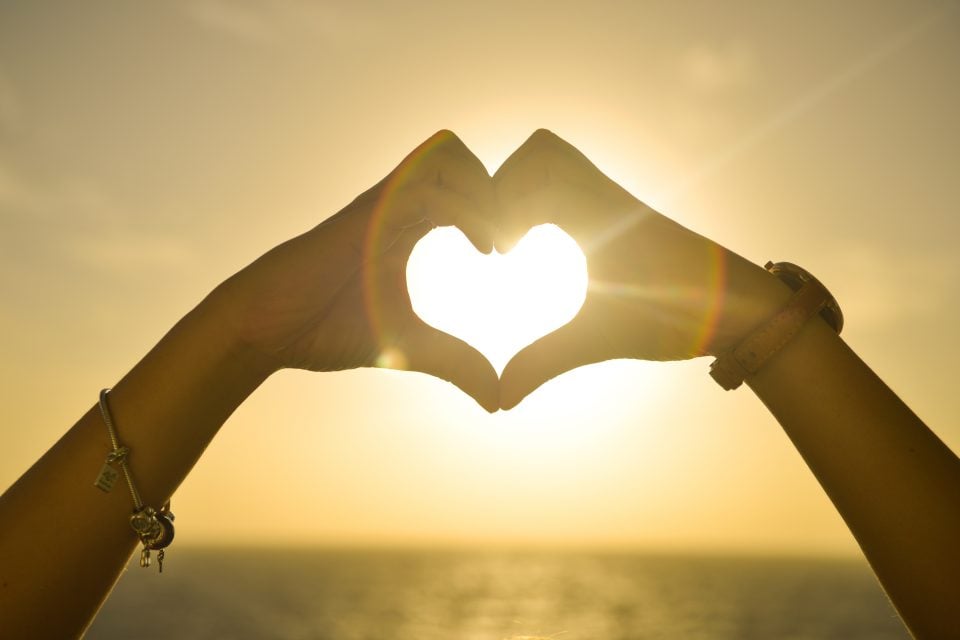 Psalm 103 represents a praise to God for his piety and his benevolence toward his children. The author of the psalm shows that everything he has owes it to the Almighty and needs to thank him for all he has done for his life.
In this way, his body and his spirit put the recognition of God's sovereignty and bless his beatitudes, because the father has always been there to help him, to heal him and to forgive him for any failure, no matter how great it was.
2024 predictions are out
Discover the stars predictions for new year!
Psalm 103 to praise God for his blessings
---
Psalm 103 tells us that David's praise focuses on the glorious acts of the creator. This can be perfectly applied to our reality, since for many people it is very easy to complain about life.
However, the list of blessings that David lists gives us many reasons to worship God: He forgives our sins, heals our infirmities, saves us from death, gives us favors, and he is merciful to us.
It also satisfies our hunger and gives us all the justice and freedom we can aspire to. The most important of all the blessings God gives us is that we receive them without deserving any of them.
Therefore, the most important reflection that invites you to read this psalm is that however hard your life can be, you can always count on all the blessings of God. When you feel there is no reason to worship Him you can read Psalm 103.
One of the strongest passages of the psalm is that it says that just as a father pities his children, the Lord pities those who fear him. As human beings, we are fragile beings; however, the care of God and his presence is what will always keep us safe.
We often look to God as an agency of authority that applies justice, forgetting its principle of concern and compassion for each one of us. When God observes our lives, He understands that we are part of His creation.
It made us imperfect to evaluate ourselves, and in this sense our human weaknesses should never be used as a justification for committing sins, since God's mercy takes any of our actions into account.
Psalm 103
1 Praise the Lord, my soul;
all my inmost being, praise his holy name.
2 Praise the Lord, my soul,
and forget not all his benefits—
3 who forgives all your sins
and heals all your diseases,
4 who redeems your life from the pit
and crowns you with love and compassion,
5 who satisfies your desires with good things
so that your youth is renewed like the eagle's.

6 The Lord works righteousness
and justice for all the oppressed.

7 He made known his ways to Moses,
his deeds to the people of Israel:
8 The Lord is compassionate and gracious,
slow to anger, abounding in love.
9 He will not always accuse,
nor will he harbor his anger forever;
10 he does not treat us as our sins deserve
or repay us according to our iniquities.
11 For as high as the heavens are above the earth,
so great is his love for those who fear him;
12 as far as the east is from the west,
so far has he removed our transgressions from us.

13 As a father has compassion on his children,
so the Lord has compassion on those who fear him;
14 for he knows how we are formed,
he remembers that we are dust.
15 The life of mortals is like grass,
they flourish like a flower of the field;
16 the wind blows over it and it is gone,
and its place remembers it no more.
17 But from everlasting to everlasting
the Lord's love is with those who fear him,
and his righteousness with their children's children—
18 with those who keep his covenant
and remember to obey his precepts.

19 The Lord has established his throne in heaven,
and his kingdom rules over all.

20 Praise the Lord, you his angels,
you mighty ones who do his bidding,
who obey his word.
21 Praise the Lord, all his heavenly hosts,
you his servants who do his will.
22 Praise the Lord, all his works
everywhere in his dominion.
---
You may also like:
---