7 strategies for a relaxing bedroom environment transformation
---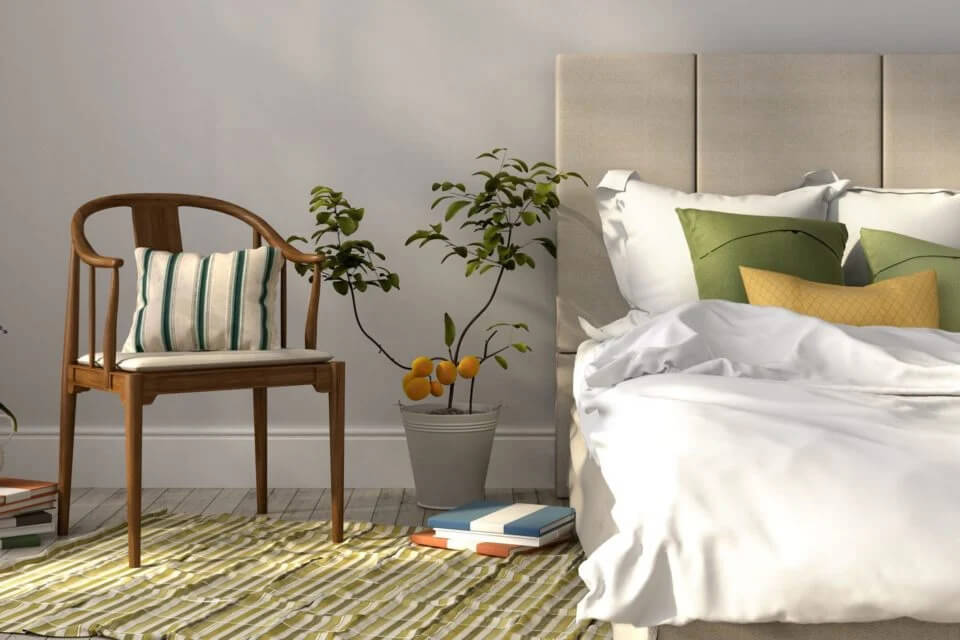 For many people, the bedroom is the most important part of the house: besides spending at least a third of our days sleeping in it, this is where we take refuge from the busy work and study routine. But it can be more than a place to rest and relax; in our bedroom we can also take care of our body and mind. Thinking about some strategies for a relaxing bedroom environment where you can slow down and recharge, we've made this short list of 7 tips that you can start applying right now.
Receive all our tips by email!
Love Astrology? Subscribe Now and Receive Exclusive Content!
How to create a relaxing environment transformation
---
Choose a comfy bed
Choosing a good bed has a decisive reflection on the third of our sleeping lives. Therefore, nothing fairer than having a model that offers you maximum comfort so that you can rest properly and recover your energy. Otherwise, you will have sleepless nights that will drastically affect your mood, which will consecutively increase your stress levels the next day.
So research, get informed and, if possible, try the commercially available versions. That's because each one has different foam and orthopedic properties that fit each person's profile.
Invest in colors that may create a relaxing bedroom environment
The choice of colors also plays an important role in transforming the room, as they influence our mood and can make us even more agitated or relaxed.
White and other light or neutral shades, for example, besides visually enlarging the spaces and making them brighter, make the environments become more comfortable and cozy .
Already the dark and very striking colors can help you stay active, even when looking for rest. However, if you do not give up brighter colors, make a switch: instead of being on the walls, invest in colorful objects, thus impressing your personality in your home without giving up what you like.
Relaxing bedroom environment – Cleaner decoration
Contrary to popular belief, clean decor does not mean a boring or uninteresting environment. In fact, it may well be the opposite of this (less is more, remember?)
This style implies the reduction of furniture and decorative items in order to enhance the environment, that is, avoiding the accumulation of furniture and objects, disorganization and extravagance.
The ever-increasing minimalist trend may be a good alternative for you to have a relaxing, simple room, but no less sophisticated or untruthful.
A great example you can take is Scandinavian decor, which blends white walls with clean spaces, windows that favor natural lighting, rustic furniture and references to natural landscapes – which help calm and maintain serenity.
Environment organization
Many times you are tired from work and just want to get home and rest, but when you open the door of the room you come across a messy space. Just thinking about this possibility makes us even more exhausted, right?
The clutter in a home, especially in the room, can harm from mundane tasks of everyday life to your night's sleep. What would be an opportunity for relaxation becomes more of a stress and tiredness, as you need to get your things in order to sleep and even to find documents and other personal effects.
To avoid situations like this, set up a daily waking routine where you organize little things yourself out of place every day. Gradually you will see your room much larger, airier and more organized than before.
Aromatherapy for a relaxing environment
Aromatherapy, practiced for thousands of years naturally with essential oils, can be another way to transform the room.
The use of these aromas is very beneficial to your health because they have substances that stimulate our body to release endorphin, the hormone responsible for causing the sensation of pleasure and relaxation.
Some of them, such as lavender and chamomile, have an excellent herbal effect when used during everyday life, relieving stress , improving well-being, decreasing anxiety and aiding sleep.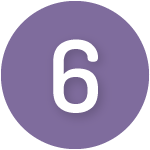 Forget the electronic stuff
They may be small, like phones and tablets, or larger, like TVs and sound players, but they go with us wherever we go. At home, however, especially at night, try to decrease your use of electronics.
This is a prime rule for ensuring a good night's sleep, as the light emitted by these devices not only prevents you from sleeping but also keeps you agitated and can cause future vision problems if you use them in the dark.
Two hours before you lie down to rest, you should turn everything off and leave the electronics out of your reach.
Room lighting
Last but not least, room lighting. Many people do not worry about this and therefore end up having a poorly lit environment. However, this is a factor that can positively influence space when used correctly, as it can increase the feeling of comfort, well-being and warmth.
To do so, it is important to invest in light sources where you can control their intensity by creating different types of atmospheres by means of switches or dimmers. Another option is to invest in indirect lighting through spots or sconces – which help to make the room more intimate by lighting it more smoothly.
Transforming the bedroom with our tips is the perfect opportunity to stave off problems, have much better nights sleep and turn your "nest" into a much more practical, comfortable and relaxing place. Don't leave it for tomorrow, start this change today.
---
You may also like:
---