Scorpio and Capricorn Compatibility
---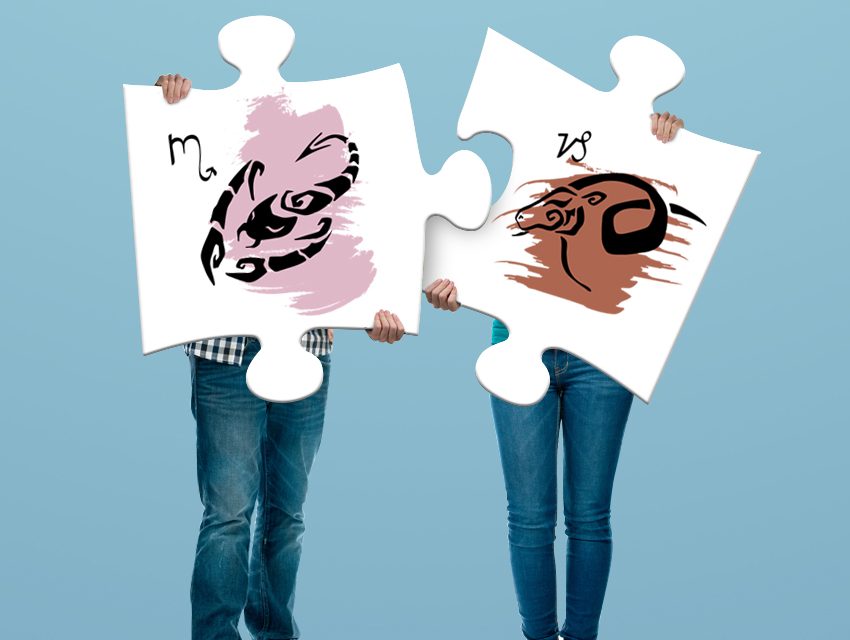 A couple formed by Scorpio and Capricorn has very high levels of compatibility. However, before checking the compatibility, learn a bit more about each of these signs.
Scorpio and Capricorn are signs that represent the elements Earth and Water, which a totally passionate and faithful combination, and can be actually considered one of the best couples of the zodiac.
Even if they do not become a loving relationship, there is a possibility that they are affectionate with the other person, something that will certainly allow them to feel totally comfortable with physical contact. In addition to that, Scorpio and Capricorn can become excellent friends, colleagues, partners and relatives.
Receive all our tips by email!
Love Astrology? Subscribe Now and Receive Exclusive Content!
Scorpio and Capricorn: how will the relationship work?
---
Scorpio is famous for having a seductive and passionate personality and this is something that Capricorn does not care about as long as Scorpio does not seduce anyone else. While Scorpio is only focused in Capricorn, his partner can be absolutely sure that he will receive passion and desire at very high levels.
Scorpio is not afraid to approach honestly and frankly, which is something that involves Capricorn automatically. Other people may confuse Capricorn's reserved way of being with an attitude that may be seen as distant, but deeply, most Capricorns would feel glad that someone could penetrate their shield.
In this case, Scorpio can penetrate this shield, considering that Capricorn is willing to accept it, and in case he, what more can he ask for? However, both partners have to be careful not to fall into a trend of possessiveness that characterises them, where jealousy and revenge are the dominate feelings.
Scorpio and Capricorn can become very demanding and even spiteful, which suggests that the best thing in such cases is to ensure that they both know in advance what the rules of their commitment are, and in addition, and agree to them.
How do they communicate?
Scorpio is a sign from the element Water, which harmonizes in a better way the earthly nature of Capricorn. With mutual values and goals, the couple formed by Scorpio and Capricorn can actually succeed in a relationship, and this is something that can help them open up, in order to express their feelings in a safe environment.
The most solid and practical personality that Capricorn has, inspires his partner Scorpio with the intention of using his creative techniques constructively.
What about sex?
These two signs can become very happy together, whether in a family relationship, working in a society or on a sentimental connection. When the environment facilitates good communication, the compatibility between the two of them increases considerably until they can begin to have a very successful relationship. In the sexual area, it is a very impetuous and dynamic combination, with great potential to be lasting one.
---
You may also like:

98.1% (1312)
---