Tarot advice for Scorpio in 2021
---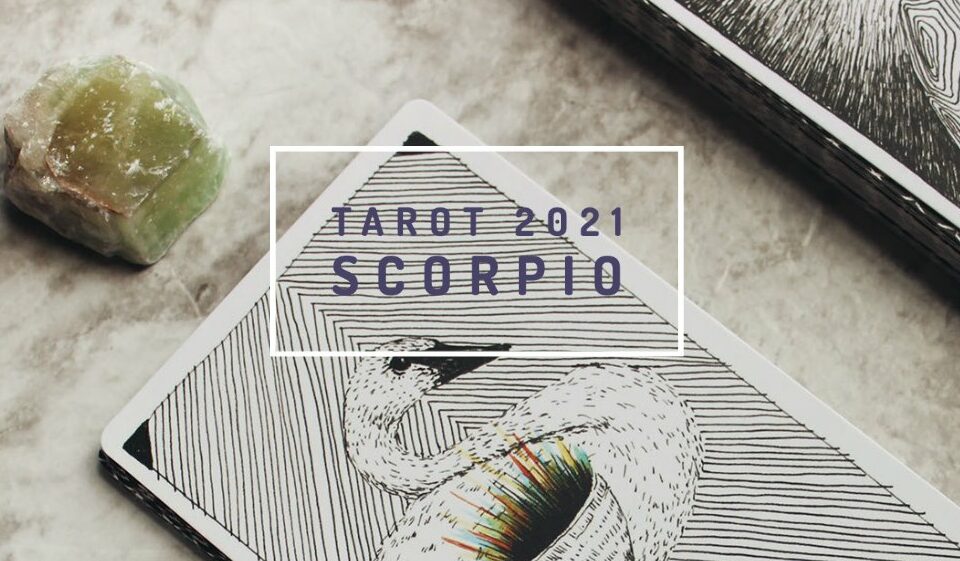 With the intention of obtaining the Tarot advice for Scorpio 2021, considering the annual astrological climate, the Rider Waite Smith deck was used, and the version of the astrological reading, in which a card is selected for each of the houses or sectors, which make up the astral wheel.
In 2021, the arrival of the North Node to Taurus (12/22), indicates that the South Node will be activated at the opposite end of the axis, specifically in the sector of the astral map under the influence of Scorpio.
The South Node in the sign of the stinger refers to the need to integrate the transformation/restoration potential of the individual, to overcome old traumas and latent emotional pain.
Receive all our tips by email!
Love Astrology? Subscribe Now and Receive Exclusive Content!
Tarot advice for Scorpio in 2021: the twelve houses
---

House I: self-affirmation, personality and its external manifestation
Arcane: 10 of Wands (suits)
Advice: Dedication. Stress. Responsibilities. Self-demand. Designing strategic planning will allow you to delegate responsibilities, and free yourself from burdens that do not correspond to you, to achieve the proposed objectives.
House II: resources, material possessions, and personal value
Arcane: The Judgment
Advice: Unexpected income. Financial problems can be solved successfully, if you manage funds wisely and wisely.
House III: communication, mobility and thought
Arcane: 8 of Swords
Advice: Inhibition. Lack of trust. Negativity More experienced people will offer valuable advice to help you change your perspective and face your fears.
House IV: home, family and origins
Arcane: 6 of Swords
Advice: Reconciliations. Family harmony. Balance. Remember that after the storm, calm comes.
House V: romance, creativity and children
Arcane: 4 of Wands (suits)
Advice: Possibility of meeting someone special. To strengthen ties, you need to be honest with your feelings.
House VI: health, work and service
Arcane: Knight of Swords
Advice: Don't be afraid to defend yourself against unhealthy comments and unfair competition in the workplace.
House VII: personal relationships, contracts and declared enemies
Arcane: 7 of Wands (suits)
Advice: Tensions. Conflict in relationships. Situations to be resolved need to be clarified. To reach a true understanding, both parties must dedicate the same effort and intention.
House VIII: sexuality, transformation and shared goods
Arcane: The Empress
Advice: Fertility. Complicity. Increase. Confidence and enjoyment of sexuality, as instruments to strengthen ties in the couple relationship.
House IX: philosophy, higher studies and travel
Arcane: King of Swords
Advice: Insight. Objectivity. Diplomacy. Innovative ideas. Wise mentors. Motivate yourself to achieve your goals.
House X: vocation, aspirations and public life
Arcane: 7 of Pentacles (Gold)
Advice: Time and opportunity are in your favor. Rushing deadlines can generate setbacks in the professional area. Patience.
House XI: friendships, groups and social conscience
Arcane: 3 of Pentacles (Gold)
Advice: Acknowledgments. Successful collective projects. Interesting professional proposals, by friends and colleagues. Participation in group activities will boost personal development.
House XII: mysticism, karma and hidden enemies
Arcane: 4 of Pentacles (Gold)
Advice: Appeal to your ability to adapt. Holding on to old ideas will hinder the evolutionary process.
---
You may also like:
---