Shinrin-yoku: how and why to practice it
---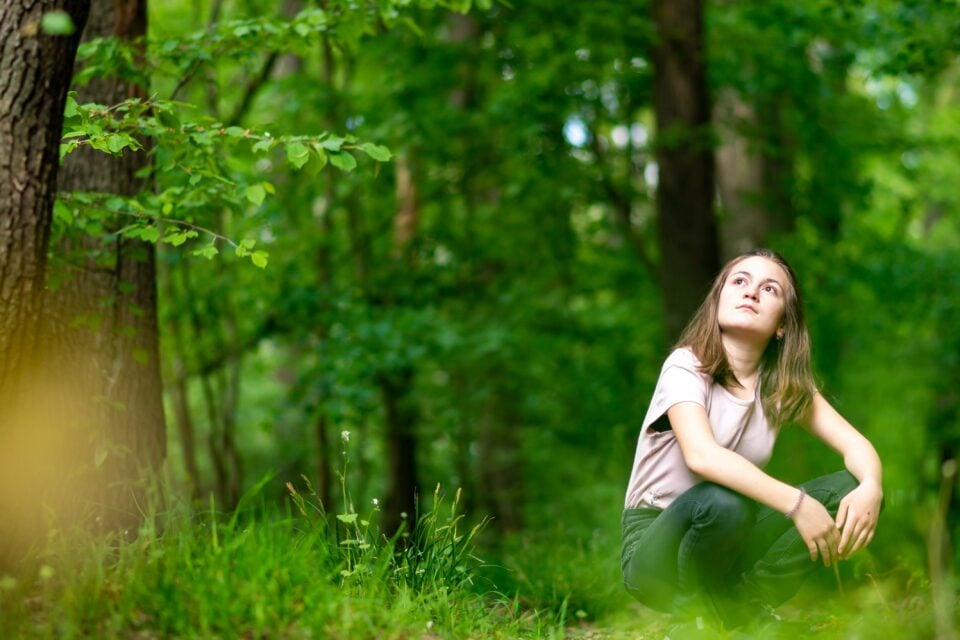 The forest bath or shinrin-yoku (in Japanese) is a Japanese relaxation technique which consists of walking in green spaces (forest, parks), keeping a meditative attitude. Discover with WeMystic everything you need to know about the forest bath.
2024 predictions are out
Discover the stars predictions for new year!
Shinrin-yoku: how to practice this technique?
---
This method is based on meditation and mindfulness exercises of Japanese Zen Buddhism, as well as on contact with nature offered by Shintoism.
Shintoism is an animist spiritual current, typical of Japan. It brings together devotion to the spirits of nature (kami), to the ancestors and the deities of Heaven and Earth.
The practice of forest bathing emerged in the 1980s; the Japanese Forestry Agency promoted it as a way to combat the stress of citizens and reconnect with nature.
But it is not a simple walk through the woods or hiking: the practitioner must engage their five senses (sight, smell, touch, taste, hearing), at each moment of the experience.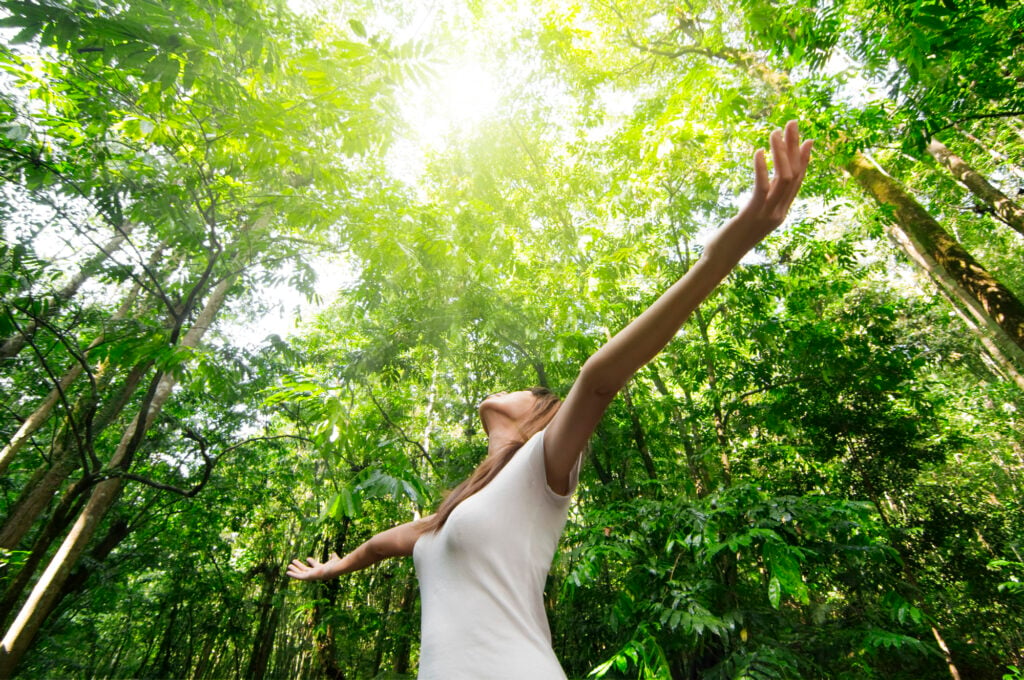 How long does a traditional forest bath last?
The duration of the forest bath can last from 15 minutes to 2 hours and it involves the participation of a guide or instructor responsible for channeling the attention of individuals in all aspects of the exercise.
The guide also measures participants' blood pressure, before and after the experiment, to monitor the results.
Among the activities linked to shinrin-yoku, one counts:
Tasting a tea or a natural drink;
Listening to the sound of birds;
Observing the movement of the leaves;
Having contact with the trunk of trees and the aroma of plants.
These exercises require a high level of concentration in the present, cultivating the quality of the appreciation of the moment, without pursuing a later objective. There are no winners or losers, only being at peace in nature.
The advantages of the forest bath
In Japan, the government sponsors swimming in the forest. Furthermore, it has even promoted scientific studies that support the positive impact of this practice on the health of participants.
In the West, the forest bath has started to become popular in recent years; urban parks being the spaces most used for this purpose, without forgetting the green spaces in remote areas.
In Japan the presence of the guide is essential to motivate attention in the exercise. However, in other parts of the world, students perform it as an individual practice.
Among the benefits associated with this activity, we find the reduction of stress levels, anxiety, anger, depression and the improvement of sleep habits.
In addition, it helps control blood pressure, regulates the function of the circulatory system, strengthens cognitive faculties and promotes the processes of concentration and relaxation.
---