8 Japanese rituals for a happier life
---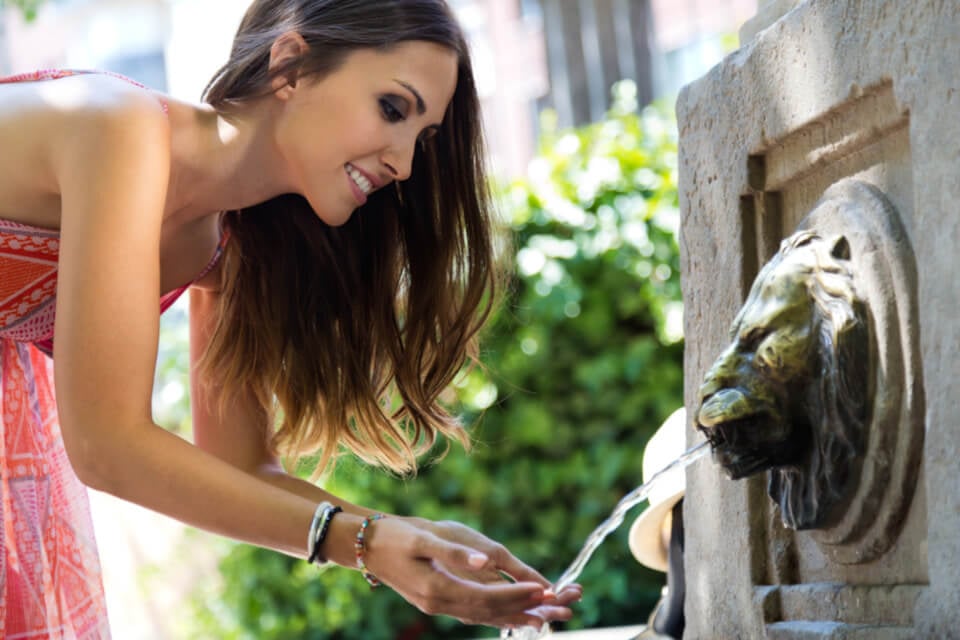 In Japan, living a happy and healthy life is not a goal, it's just a habit. For centuries, the Japanese have been transforming day-to-day activities into powerful practices of self-care. Whether cooking, bathing, walking, drinking tea or making flower arrangements, any daily activity can be transformed into a form of meditation that allows happiness and health to enter your life. The secret? Paying attention to everything we do. Here's a list of 8 Japanese rituals for a happier life that inspire us to deepen our immersion in the moment.
2024 predictions are out
Discover the stars predictions for new year!
Japanese rituals for a happier life
Ikebana
Ikebana is the Japanese tradition of making floral arrangements. Dating back to ancient Buddhist ceremonies of offering flowers, Ikebana is an art that dates back hundreds of years. It's based on the idea of the process of working with nature to create something beautiful can be meditative and therapeutic.
Instead of simply throwing some flowers into a jar, the ikebana advocates placing the flowers, stems, branches, leaves, moss in a composition that enhances its beauty. The compositions are traditionally created in silence, so that all attention is directed to the harmony of nature.
Japanese rituals for a happier life – Shinrin-yoko
To find peace and recovery, the Japanese practice something they call shinrin-yoku, or bathing in the forest. Taking a bath in the forest means immersing yourself in a forest for several hours and getting involved in its sights, smells and sounds. Simply being in the forest absorbing its atmosphere has a restorative effect on your body and mind.
The benefits of this popular ritual for mental and physical health as proven by science include reducing stress levels, improving sleep, increasing concentration and creativity, accelerated recovery from illness, strengthening the immune system and a greater sense of overall happiness.
Chadō
The Japanese tea ceremony, known as chadō, is a beautiful practice rooted in Zen Buddhism. Today, tea ceremonies remain an important part of Japanese culture and involve much more than simply boiling water.
It's a carefully choreographed ceremony of preparing and sharing a bowl of matcha – a very fine powdered green tea – served with traditional Japanese sweets that harmonize with the bitter taste of the tea. Completely dedicated to the ceremony, the tea master and his guests temporarily withdraw from worldly life to share a moment of beauty and serenity.
Shodo
Shodo, or "the form of writing", is the classic Japanese calligraphy. It's an ancestral art form that continues to be widely practiced in Japan, and it's considered an important way to keep a meditative state of mind.
The careful preparation of the paint and the delicate movements of the brush require total concentration and tranquility, making the shodo practitioner completely focused in the moment.
Japanese rituals for a happier life – Kintsugi
Kintsugi, which means "golden junction", is the Japanese art of recovering broken ceramic pieces by replacing fragments with golden junctions. Broken cups, mugs, bowls and plates are repaired in works of art reborn through the use of powdered gold and varnish.
Kintsugi is based on the belief that imperfections and ruptures are part of life and that broken things can be repaired and transformed into something of a unique beauty, if treated with love, care and attention. The recovery of broken objects and the celebration of their uniqueness is also seen as a way to help repair personal emotional wounds.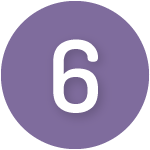 Shojin Ryori
Shojin ryori, which can be translated as "food of devotion", is a vegetarian culinary tradition practiced by Buddhist monks since ancient times. This is all about simplicity and harmony. A shojin cook uses fresh, seasonal ingredients and wastes absolutely nothing, all parts of the ingredient are somehow included in the dish.
For temple monks, the very act of preparing and eating shojin ryori is an exercise in appreciation and mindfulness. And for the rest, shojin ryori's simple recipes and well-defined procedures allow them to take this culinary tradition to their home kitchens.
Ofuro
Many japanese people take a daily immersion bath, either in their bathroom, in a public bath or in a communal bath. And it's not just about getting into the water: the Japanese hot tub tradition was carefully designed to clean, regenerate and relax.
Plunge into soothing hot water and simply enjoy the sensations of the bath – the water, the steam, the heat and the fragrances – provides a deep well-being to the body and mind.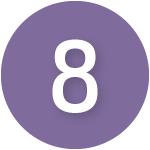 Japanese rituals for a happier life – Omakase
Don't you feel like cooking? No problem, there is also a magnificent Japanese tradition of eating out. Omakese, which means "I leave it to you to choose", is a gastronomic tradition in which the selection of dishes is left entirely to the chef's choice and customers eat what is served to them. A common practice in sushi bars, omakese meals revolve around trust, respect and appreciation.
---
You may also like:
---