5S Strategy: the Japanese efficiency to boost your life
---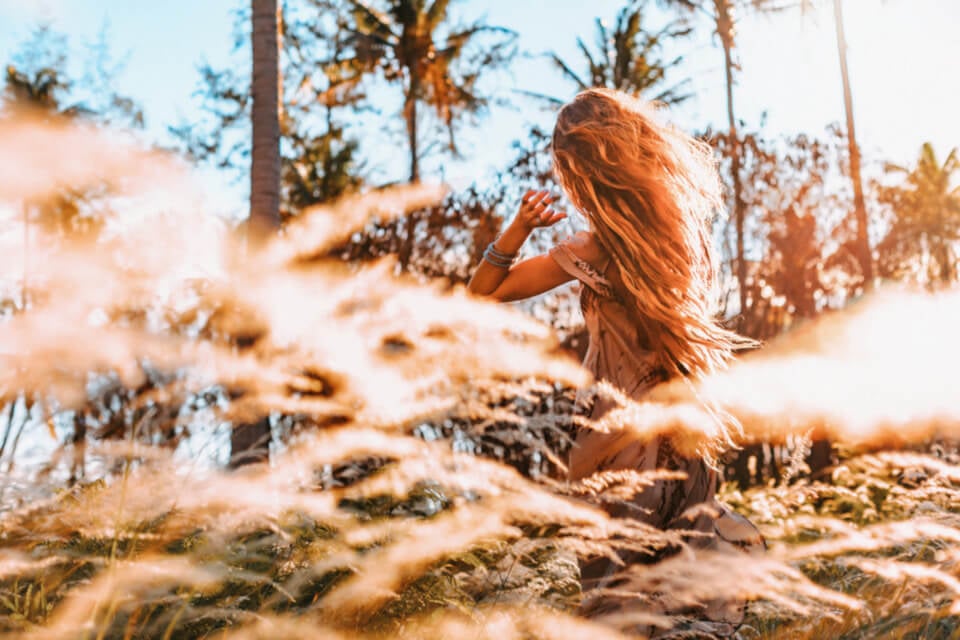 Japanese are well-known for their efficiency, rules and diplomacy. They have such a hard-working culture, that is not with surprise that we find the 5S method was developed in this country during the '50s and '60s.
Applied in the first place to improve productivity, quality and safety on the workspace, namely, in the Toyota company, it can be applied in any aspect of our lives that needs better organization.
If you can think of areas of your life that need a simple and effective method to improve your life, give it a try and explore the 5S. We'll explain to you how to!
Receive all our tips by email!
Love Astrology? Subscribe Now and Receive Exclusive Content!
5S: 5 steps for a more organized life
---
Have you ever realized that if you can have a well-planned routine you have more time to exciting things and new challenges in your life? The organization that a method like the 5S adds in our lives doesn't make it boring. It improves that space for the new. Sounds exciting? We think you should give it a try.
This method is called 5S because it is composed of five steps and they all start with the letter S, in Japanese. Let's find the steps and how to apply them in your life.
SEIRI
The first step consists of stopping and observing your life and an analyzing and honest perspective. What are you doing with your days? What things matter and what are you doing that is just draining your energy without benefits for you? 
We spend a lot of time with superfluous things, that give us nothing in return. It's time to make a list of all of that, to complete the second step.
Take some time just for yourself and make a list of your tasks, commitments, relationships, workout, things you usually do with your time. If you chose just an area of your life, apply it for that aspect, but you can do it with everything. You can also apply it to your thoughts, to the people with giving attention and energy to.
After that, rate each of these things considering importance and effort.
SEITON
Originally, this step is about the spatial organization. Where are the things you need to work? If you apply it to your house, it can be, about the organization of your kitchen, of your bedroom. You can take it to another level, and think about you where is your house, your gym considering your house and work, your kids' school. 
But before that, and in order to make it easier to evaluate the organization in your life, organize the previous list. Organize it according to your personality. For some people, it's easier to start by doing the simple things in the morning, while for others it's extremely important to start the day executing the hardest tasks. For example, if you want to introduce something new in your life, while some need to slowly add it and expand it with time, other people need to go all at once. So, by being honest with yourself, set in order your list, and start following it. 
Establish priorities and stick to it. Before this first step, if you need to organize your home, your workspace, your life in general, go for it!
SEISO
This might be one of the hardest steps of the 5S technique, the cleansing. It's not about cleaning your bedroom, or your computer, it's about a deep purification and structural changes.
The trick, and that's also why this is such an important step in the 5S, is to make it last. And how can we make it last? By eliminating the things that don't allow your purification to last. Time for some examples, right?
Let's say you are working out every day, but you never have time to cook and you end up having unhealthy food every day. It's probably more efficient to work out just 3 times and week and have time to cook your meals and make it healthy.
Another example, you are going to yoga, meditating, but you keep hanging out with toxic people that take away your inner peace. Maybe it's time to restrain the amount of time you spend with these people.
Or, your house is extremely organized, you have everything in the right place, but you love to garden and you never take off your shoes when you enter your house. Does it sound silly? Check this one out. You hate to iron clothes, but you keep buying extremely hard to iron clothes, that take you hours and never seem to be tidy enough.
Seiso can be applied to the most simple things in life, and deep emotional aspects. It's up to you do make an honest analysis of yourself and take this purification far enough to make all the efforts and hard work productive.
SEIKETSU
One of the biggest problems in companies, in our life, relationships, is that we hate reports. We feel it's a loss of time, right? But the best companies spend thousands and thousands to make sure they have the best reports on their marketing, selling, productivity. Why is that?
We can't create the best process in the first try. We need to go back and analyse it over and over again, upgrade it, make it better. That's the fourth moment of the 5S method.
You can make it once right after you finished the previous steps, and you must keep doing it over time.
SHITSUKE
Probably, one of the hardest: to analyse yourself through the entire process. It's important to keep this step in track, otherwise, you know how good we are cheating on ourselves.
If you can keep yourself with the process, improve the aspects you are not coping with yet, you can make great short and long term progressions in your life. 
The 5S method goes way beyond cleaning, as you know by now. It provides a structure you can work with, you can flow with. Enjoy it and make your life better! 
You may also like:

98.1% (1312)
---