The best morning routine to follow based on your zodiac sign
---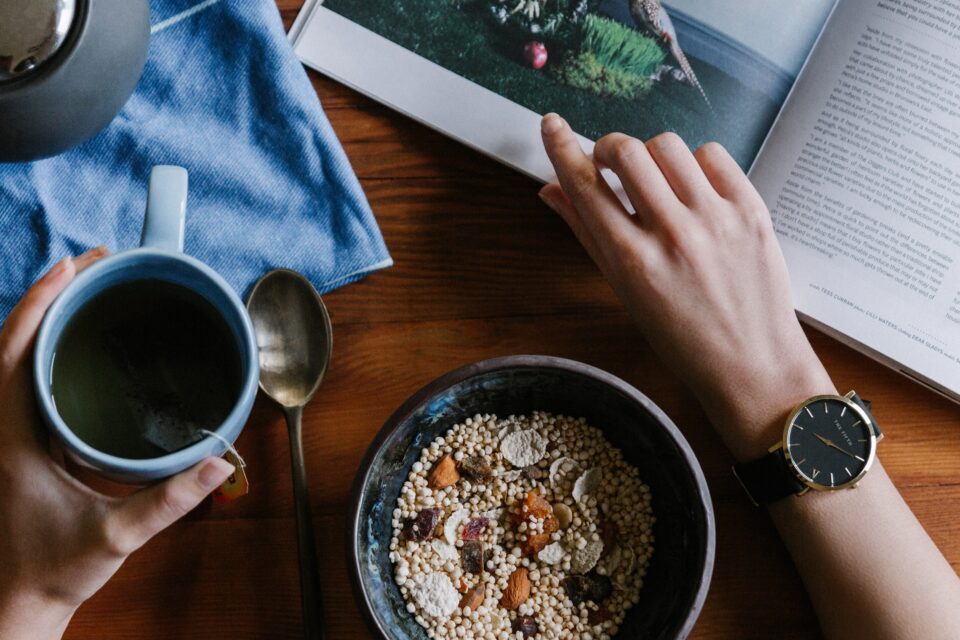 Morning routines are more important than you might think: the way you start your day defines the energy that will accompany you into the night. Even if you start the day in a rush because you have to take your kids to school, get to work and go to the gym, know that a good morning routine, repeated daily, will help you live with much more love. Thus, it is wise to learn the best morning routine to follow based on your zodiac sign.
That brief moment between the alarm clock ringing and awareness of who you are and where you are is very important in defining the energy that will be with you throughout the day.
So morning routines help us structure our lives because they allow us to organize the day; you don't even have to spend a lot of time on it, you can adjust it to your own schedule and pace – always being a kind of anchor. This brings us security and stability no matter how your day goes.
Receive all our tips by email!
Love Astrology? Subscribe Now and Receive Exclusive Content!
The best morning routine to follow based on your zodiac sign
---
Learn below what are the best morning routine to follow based on your zodiac sign:
Aries
Aries starts the day by jumping out of bed. You are very energetic and doing good morning exercise is good for you. Yoga, walking or swimming, anything is possible as long as you start your day actively. This is the best morning routine to follow based on your zodiac sign.
Taurus
Taurus needs a certain regularity in their morning routine. Getting up at the same time every day is important for you, even on weekends. Structure is your best friend. As soon as you wake up, you are ready to start your perfectly programmed day. A small shower, a good breakfast, and the day can begin.
Gemini
In the morning, Gemini is at the peak of their creativity. Your first hours are therefore the best time to brainstorm or to embark on a project that you are passionate about. In addition, it is in the morning that you see everything more clearly.
Cancer
Cancer opts for a calm awakening, without stress and without planning too much. First, you are coming out of your cozy bed with difficulty. Then you migrate to the chair to enjoy your cereal bowl in pajamas in front of your favorite series. Slow pace is the pace for Cancer natives.
Leo
When the alarm rings, Leo is ready to jump out of bed to start the day off right. You do not really have a plan for the day, but you still have a little idea of ​​what awaits you. You like to socialize with good coffee at hand.
Virgo
The morning of the Virgo is a true delight. Thanks to their love of detail and change, their breakfast is rich and varied. Taking the time to do a facial to keep skin supple and youthful before leaving the house is the definition of perfection.
Libra
Libra does not have an easy morning. You like having a lot of people around you, spending time in the bathroom or around the breakfast table, whatever. But you avoid at all costs to be alone in the mornings.
Scorpio
In the morning, it is better to leave the Scorpio alone. You do not like being pressured in the first hours after waking up. You do not need anyone and you are perfectly happy to spend your morning completely independently.
Sagittarius
Sagittarius are morning people. You always wake up and are always happy to start your day. Also, you do not spend too much time on your breakfast or skincare routine. You prefer to start your day as soon as possible and in a good mood.
Capricorn
For Capricorn, every morning must be different. You can get up early, but you also like the late mornings. On weekdays, a small bowl of cereals satisfies you, but on weekends you like to treat yourself with some high-end brunch.
Aquarius
Aquarius follow their intuition of the moment, without ever taking into account a pre-established morning routine. If you want to spend an active morning doing gymnastics, it's perfect. Do you prefer to relax? It's possible too.
Pisces
Your bed is a warm and cozy little nest from which it is difficult to go out every morning. For Pisces, it is better to avoid full mail boxes and newspapers filled with information. Opt for a good book or soft music to start the day.
---
You may also like:

98.1% (1312)
---