4 crystals that improve productivity
---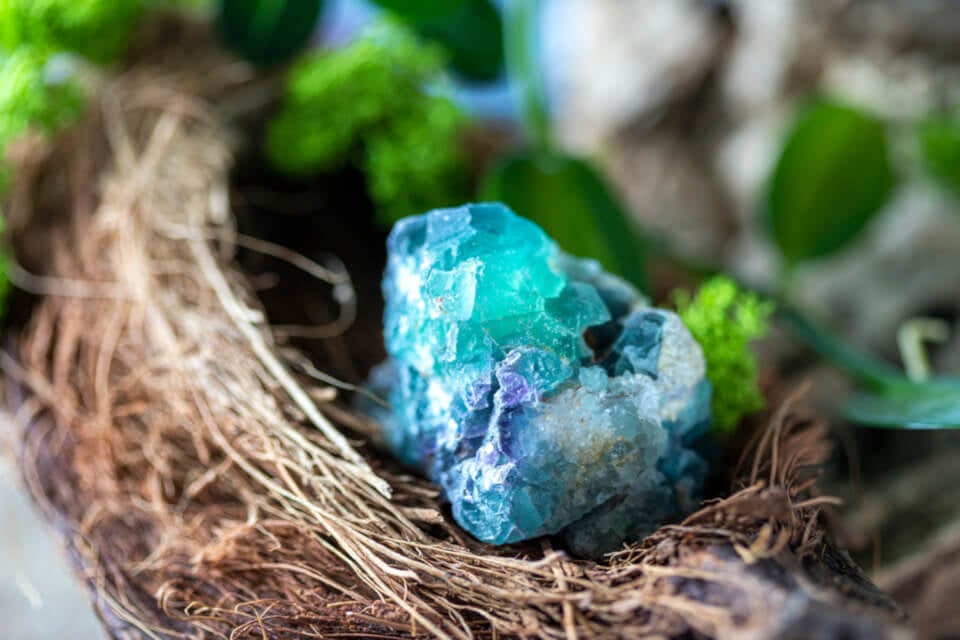 We have all experienced at least once a state of physical, mental or psychological fatigue. This state of fatigue has implications not only for well-being and health, but also for performance and productivity at all levels (professional, emotional, social, etc.). Having that in mind, we've gathered a selection of crystals that improve productivity.
Receive all our tips by email!
Love Astrology? Subscribe Now and Receive Exclusive Content!
Crystals that improve productivity: the best ones
---
Garnet
Experts use Pyrope Garnet for its power and courage. Wear it at the workplace for productivity or performance without sacrificing integrity or quality.
Garnet also promotes the development of the creative imagination and opens our eyes to all the hidden things that surround us, up to clairvoyance. Symbolic meaning: protects against nightmares, deceptions and lies.
Axinite
When your morale is low, it is sometimes difficult to see the light at the end of the tunnel. When we are at the bottom of the abyss, we are no longer able to face the problem. This is where you need a lot of strength to lift your head. With Axinite stone, the force is going to be with you. This scarlet crystal will draw the energy of the earth to your body through the chakra of the earth.
Its energy brings you strength, vitality and will. Axinite increases your strength and your physical and emotional stamina. This crystal has a specific energy that helps your body function better with increased stamina and strength.
It acts as an energy drink that boosts your vitality and your health. Axinite stone helps restore your energy level to its original point. The vibration of this crystal is particularly useful for promoting productivity while providing courage, toughness and strength.
Lapis lazuli
It is a stone coveted for centuries in different areas and especially in jewelry. Often compared to sapphire, lapis lazuli is rare and veins of pyrites cross it, suggesting gold flakes.
Lithotherapy experts report its stimulating effect on creativity, concentration and productivity.
You should clean it with demineralised water. For purification immerse the stone in water and milk and leave overnight in a glass bowl (avoid plastic). You can recharge Lapis Lazuli, one of the best crystals that improve productivity, with sunlight.
Fluorite
Rainbow fluorite, streaked with green, purple, blue and white bands, is a crystal that boosts concentration, clear reasoning, and inspiration. This calming stone would be able to reduce inflammation of the body and soul, and illuminate a scrambled and disorganized mind. You can use this crystal to study, work, and improve productivity.
How can Lithotherapy improve productivity? Origins and principles
From Greek lithos (stone) and therapia (therapy), Lithotherapy is a form of alternative medicine based on the use of natural stones and their energetic properties.
Although this practice has remained surrounded by a mystical image, its interest is now fully taken into account in the natural medical community.
One of the essential principles of Lithotherapy lies in the "subtle energies" that each mineral contains. Nevertheless, the action of these stones is also associated with the color, the chemical composition of the stone or the energies that they carry.
---
You may also like:
---