Sodalite stone: how to use its power
---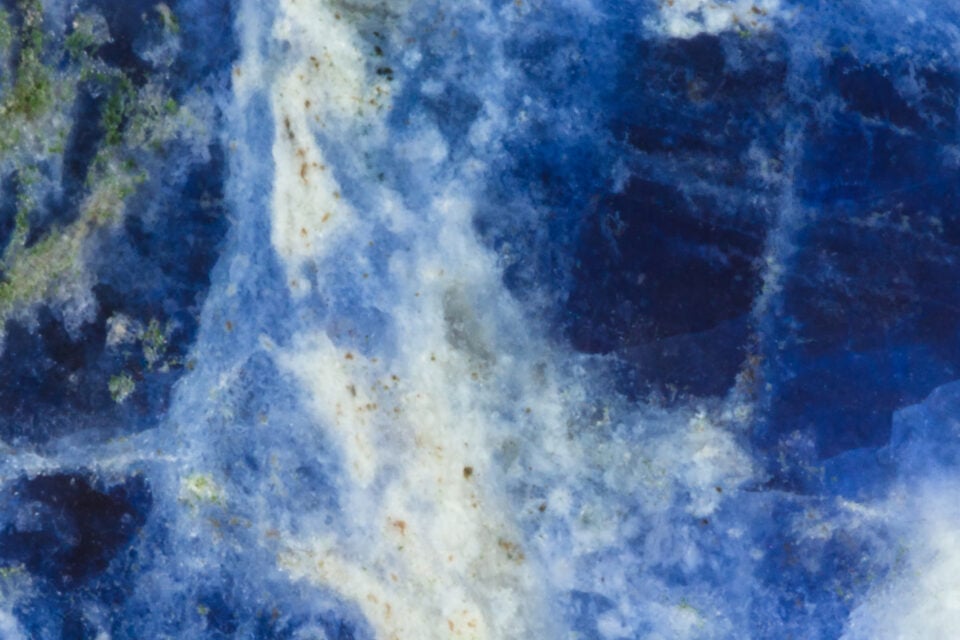 Known as the "power stone", sodalite stone is a rare mineral and was rediscovered in 1806 in Greenland. It is usually found in blue to blue-violet colorations, but it is often marketed in indigo colors with some shades of gray and white.
In times long before 1806, in ancient Greece, the stone had often an honored use. Considered by the Greeks as a protective stone and with healing properties, they still believed that the sodalite stone gave its bearer a stimulus to artistic inclinations. Given this, painters, sculptors, singers, actors and many other artists usually have a piece of sodalite with them.
Receive all our tips by email!
Love Astrology? Subscribe Now and Receive Exclusive Content!
Sodalite Stone to awaken the Higher Self
---
Far beyond its inspiring properties to students, artists and other carriers of this ore, sodalite stone has therapeutic effects on the body and psyche of those who own it.
As with other blue stones, sodalite has great power due to the energy of this color. As a consequence of this feature, the stone will show you the way to be less critical and more objective; everyday obstacles will also seem less complicated with its help.
Responsible for activating the perception of the individual, the sodalite awakens intuition and enables a greater connection with your Higher Self. For these and other reasons, the stone is widely used during meditative processes; you can even use it on your specific chakra.
On the physical level, the sodalite stone is responsible for the balance of metabolism and the harmonization of the body's glands.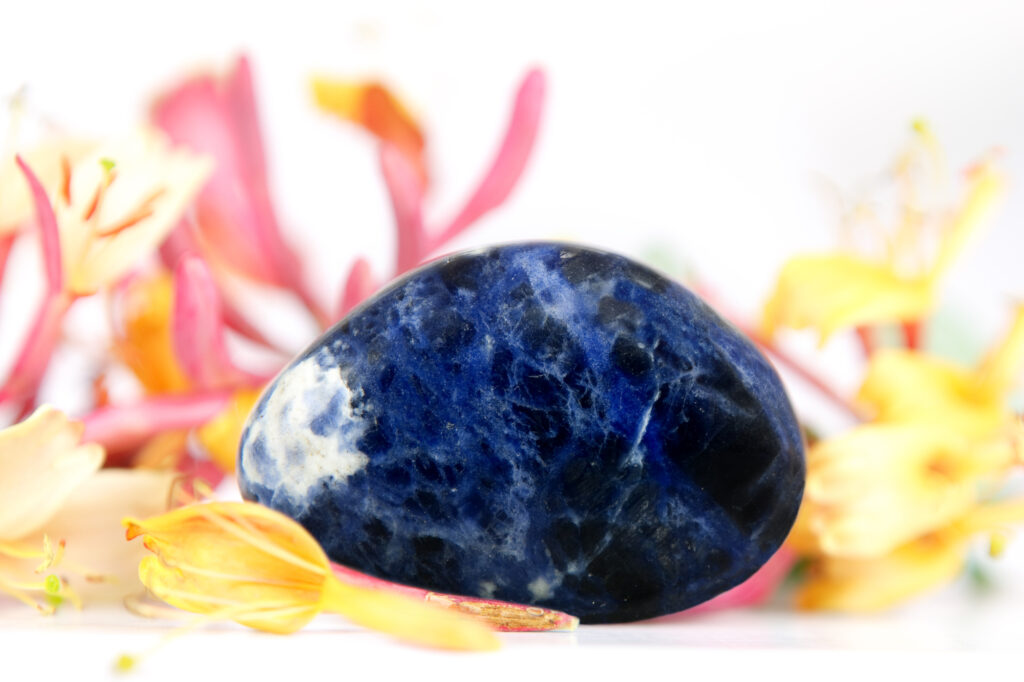 Benefits of Sodalite
For the Mind
During meditation, this stone receives a profound influence from the third eye on the spiritual circulation; it opens your eyes to all that is important and essential to your life. It is through this widening of clairvoyance that the individual is able to come to more logical conclusions.
On the other hand, the stone stands out for its great power in bringing about enormous changes in its bearer's attitudes. This is due to its harmonizing energy, which balances the mind, dispels fears and illusions. If placed under the pillow, sodalite can help you dispel fears and feelings of guilt that are taking your sleep.
If you find yourself in internal conflicts, whatever their nature, the stone can help you balance your conscious and subconscious mind with a good deal of courage. A person with clear feelings becomes much more self-confident, decisive, and expressive.
The stone, being the amulet of artists and other creative professionals, could not have characteristics unless it favors intellect, inspiration, creativity, logical and rational thinking.
For the body
Besides the emotional and energetic field, sodalite is also a powerful tool for the well-being of the physical body. Among its most important characteristics, the balance of metabolism is among them.
This stone is able to harmonize the body's glands, lymphatic system, and favor weight loss; it's thanks to its high levels of minerals such as salt, zinc, aluminum, calcium and manganese. In addition, it calms and strengthens the body, reducing the incidence of possible infections and inflammation.
Due to this mineral compatibility between the stone and our body, we have a targeted result on the nervous system; it helps in mental development and stabilizing energy levels. When you are feeling tired or having trouble sleeping, try to have a piece of sodalite close to your body.
As stated earlier, the stone acts on the laryngeal chakra, that is, it has power over speech and throat in general. Thus, it can have excellent results in the improvement of symptoms in this area, such as thyroid dysfunction, pain, cough, hoarseness and others. As a prevention and treatment, you can put a sodalite stone in a bottle or glass of water to drink.
Experts say the stone is very effective in combating the effects of radiation – whether natural or artificial. Therefore, people who work with x-ray equipment or handle radioactive material may have it with them.
---
You may also like:
---