The Horse in Chinese Horoscope. Characteristics and elements
---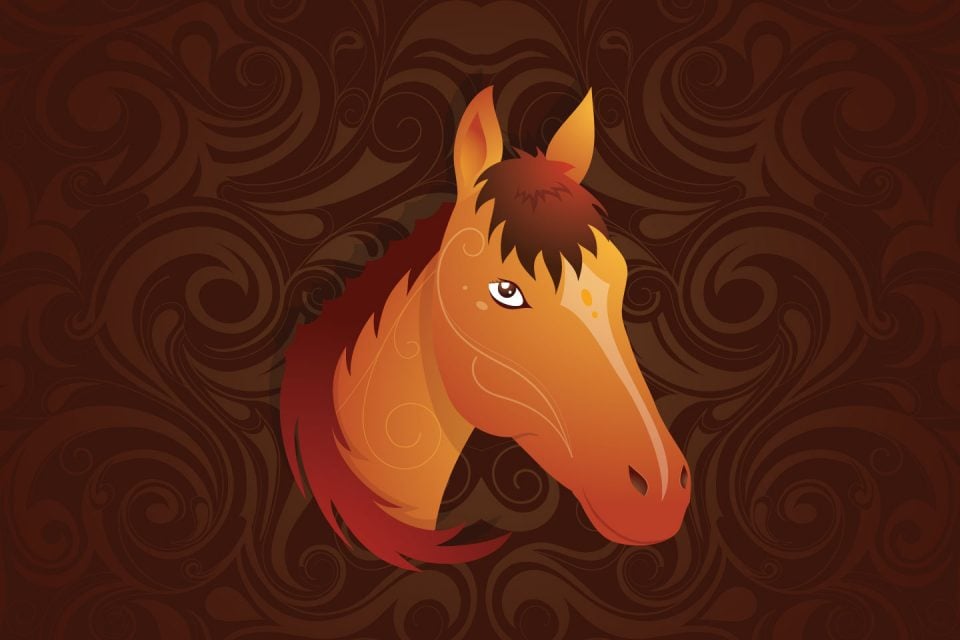 According to the legend, when Buddha reached enlightenment he invited all the animals to celebrate their joy. To that invitation came the Horse and other 11 animals that get, as a prize, to be included in the Chinese zodiac.
Receive all our tips by email!
Love Astrology? Subscribe Now and Receive Exclusive Content!
How do I know if I am a Horse?
---
As we have indicated before, each animal 'governs' a specific year. The Horse in the Chinese Horoscope is governed by the following years: 1906, 1918, 1930, 1942, 1954, 1966, 1978, 1990, 2002, 2014 and thus consecutively, adding 12 years to the previous one.
General definition of the Horse
In the Chinese Horoscope, the Horse is one of the most beloved animals. They are friendly, kind, strong and endowed with an almost unmatched beauty.
On the personal level, they are great communicators and this virtue sometimes becomes a defect since, once in a while, they do not think about what they say before speaking. They value sincerity a lot and they defend their ideas with courage.
Characteristics of the Horse
Sincerity: People born under this sign of the Chinese Horoscope avoid everything that looks like an encrypted message and prefer to speak clearly.
Cheerfulness: In general, those born in the year of the Horse are social and popular and they usually have many friends.
Generosity: If we had to define those who have this sign of the zodiac in one sentence, we would say that they are good people. They like to help whenever they can and have a big heart.
The five types of Horse
---
Water Horse
People born in the year of the Horse with influence of the water element are very creative and artistic. They're great communicators and very charismatic. Your best weapon: your sense of humor.
Wooden Horse
People born under the influence of the Horse with the element wood are somewhat more reserved than those who have the influence of the water element. They are somehow innocent, and other people can take advantage of it.
Fire Horse
People born with the influence of this element do not usually leave anyone indifferent: either you love them or you hate them.
Earth Horse
In general, the personalities of those born with the influence of this element are usually quite classic in almost everything: they like to make sure bets.
Metal Horse
People born in the year of the Horse under the influence of this element need to be the center of attention. They enjoy the new challenges and they usually think about starting a new project without even finishing the previous one.
You may also like:
---