Chinese birth chart: how it works
---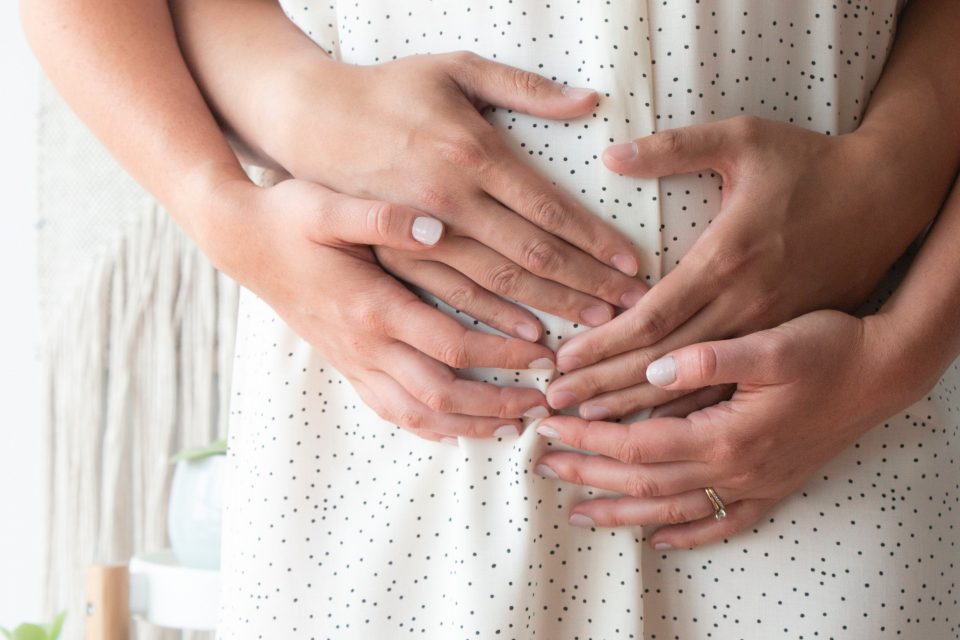 The Chinese birth chart is a traditional oriental table used to predict the baby's sex while still in the womb, or to know when fertilization should take place to have a boy or a girl. Having an idea of ​​the sex of the baby before delivery will help you, among other things, to decide on the name of the baby or choose the accessories and the most suitable colors to decorate your room.
History of the The Chinese birth chart
---
The most elaborate version of the story says that this Chinese birth chart would be a graph originated in the Qing Dynasty (1644-1912) that would have disappeared in the year 1900 in the Emperor Guangxu Summer Palace, after the dynasty lost the war with the Alliance of the Eight Nations in the same year. At the end of the confrontation, the original table would have been sent to England, where the British monarchy kept it hidden as a treasure.
Many years later, in 1972, in unclear circumstances, the paper appeared in Austria. There it was seen by a Chinese historian, who copied the content and published it in a Taiwanese newspaper. Since then, the graph has been published annually by the Almanac of the Chinese landowners and is available in the Chinese hospitals.
Your baby, will it be boy or girl?
Legend has it that this table was buried in a tomb of the Chinese royal family 700 years ago. Currently, the original is kept at the Beijing Science Institute. Apparently, when used well, the table hits 90 percent of the time. However, there are no scientific studies on this. You must take into account that there may be variations, if you do not know the exact moment of conception, especially if it has occurred between two months, or if you have an irregular menstruation.
In both cases, the results may not be reliable to predict whether the baby will be a boy or a girl.However, if you are still not pregnant, you should only try to conceive in the month corresponding to the sex you want according to this table. And if you are already pregnant, this Chinese table also helps you to know the sex of the baby.
How the Chinese birth chart works
The use of the Chinese birth chart is very simple. The Chinese chart is based on the age of the mother at the time of conception (left column) and the month in which the baby has been or will be conceived (upper row), approximately 2 weeks after the day of your last menstruation.
Choose the month in which the conception and age of the mother occurred at that time. If you want to know if the baby is a boy or girl, you should know that the pink "A" corresponds to a girl and that the blue "O", to a boy.
| | JAN | FEB | MAR | APR | MAY | JUN | JUL | AUG | SEP | OCT | NOV | DEC |
| --- | --- | --- | --- | --- | --- | --- | --- | --- | --- | --- | --- | --- |
| 18 | A | O | A | O | O | O | O | O | O | O | O | O |
| 19 | O | A | O | A | A | O | O | A | O | O | A | A |
| 20 | A | O | A | O | O | O | O | O | O | A | O | O |
| 21 | O | A | A | A | A | A | A | A | A | A | A | A |
| 22 | A | O | O | A | O | A | A | O | A | A | A | A |
| 23 | O | O | O | A | O | O | A | A | A | O | O | A |
| 24 | O | A | A | O | O | A | O | A | O | O | A | O |
| 25 | A | O | A | O | A | O | A | O | A | O | O | O |
| 26 | O | O | O | O | O | A | O | A | A | O | A | A |
| 27 | A | A | O | O | A | O | A | A | O | A | O | O |
| 28 | O | O | O | A | A | O | A | O | A | A | O | A |
| 29 | A | O | A | A | O | A | A | O | A | O | A | A |
| 30 | O | O | A | O | A | O | O | O | O | O | O | O |
| 31 | O | O | O | O | A | A | O | A | O | A | A | A |
| 32 | O | A | A | O | A | O | O | A | O | O | A | O |
| 33 | A | O | O | A | A | O | A | O | A | O | O | A |
| 34 | O | O | A | A | O | A | O | O | A | O | A | A |
| 35 | O | A | O | A | O | A | O | A | O | O | A | O |
| 36 | O | A | O | O | O | A | O | O | A | A | A | A |
| 37 | A | A | O | A | A | A | O | A | A | O | O | O |
| 38 | O | O | A | A | O | A | A | O | A | A | O | A |
| 39 | A | A | O | A | A | A | O | A | O | O | A | O |
| 40 | O | O | O | A | O | A | O | A | O | A | A | O |
| 41 | A | A | O | A | O | O | A | A | O | A | O | A |
| 42 | O | A | A | O | O | O | O | O | A | O | A | O |
| 43 | A | O | A | A | O | O | O | A | A | A | O | O |
| 44 | O | A | A | A | O | A | O | O | A | O | A | O |
| 45 | A | O | A | O | A | A | O | A | O | A | O | A |
---
You may also like:
---