Do you have spots on your face? Learn about their meanings according to Chinese physiognomy
---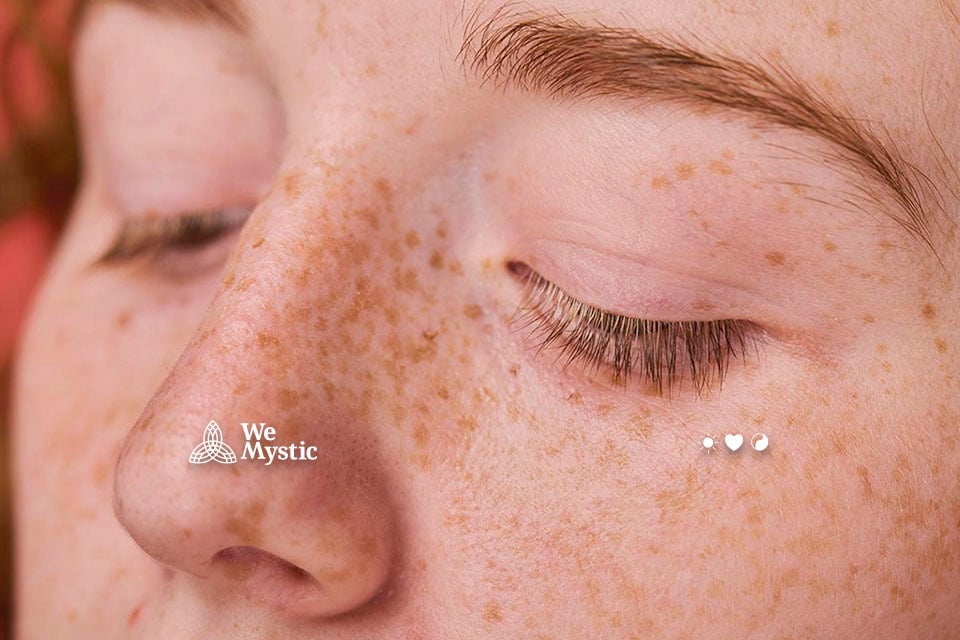 Have you ever thought about what the spots on your face might reveal about your future? In China and Korea, there is a fascinating practice of divination that relies on a person's facial features, such as the shape of their eyebrows or the color of their eyes, to predict what fate has in store for them: physiognomy.
One of the most intriguing elements of this approach is the analysis of the position of the spots on the face. This tradition has gained popularity, especially in Korea, where many music and entertainment idols take part in talk shows to have their faces "read" by experts, seeking to understand more about their future.
It is important to note that, according to Chinese physiognomy, there are spots considered "beneficial" and others considered "unfavorable". Good luck spots are usually red or black and have a circular shape. On the other hand, greyish, yellowish or brown spots are associated with bad luck and often symbolize the opposite of the spots considered auspicious.
Receive all our tips by email!
Love Astrology? Subscribe Now and Receive Exclusive Content!
Meanings of the spots on the face
Chinese physiognomy, also known as "xiàngshù" in Mandarin, is an ancient practice based on reading facial features, including the position of moles, to understand aspects of a person's personality and predict their fate. Although it has no scientific basis, this tradition has deep cultural roots in China and other regions of Asia, such as Korea, and is still practiced and respected by many people.
So, how about looking in the mirror and exploring the meaning of the spots on different parts of the face?
Face spots on the top of the head
Considered the luckiest spot of all, it is usually hidden between the hairs and can be interpreted as a good luck charm. Now watch out! With so much glitter flying around, you could be an easy target for envy.
Spot on the forehead
If this dot is right in the middle of your forehead, you have good luck on your path in life. You are a person who is very likely to achieve knowledge, information and maturity. If it's on the sides of your forehead, it could mean difficulties with family relationships and/or that you're likely to have a job away from home.
Spot on the cheek
Optimism is your thing! As well as being in high spirits, you tend to be a very independent person who doesn't need anyone to achieve your goals. On the other hand, it can also indicate a predisposition to loneliness and the need to be careful when interacting with others to avoid antipathy.
Spot on the chin
If you have a dot on your chin, this is a sign of stability and prosperity. Did I hear an "amen"?
Spot in the outer corner of the eye
A contested heart, isn't it? This is a spot that refers to popularity in the romantic field, although it can bring challenges in future relationships, especially in marriage. It is particularly influential among women.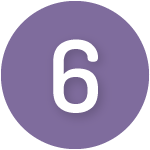 Spots on the face at the tip of the nose
This is another auspicious dot, indicating profit from various sources. A very famous example is V, from the BTS group, who has a dot on the tip of his nose. However, if the dot is on the side of the nose, it could signal a financial loss.
Spot above the mouth
This dot brings good luck in terms of income and material prosperity, as well as a satisfying spiritual life, especially when positioned in the center of the face.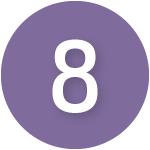 Spot under the mouth
This is indicative of a comfortable life, but if it's right in the center, it could suggest a person with little willpower, although they are still determined and assertive.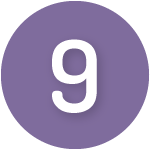 Spots on the face between the eyebrows
This is another auspicious spot known as the "Career Palace". A dot here suggests a successful career in the future.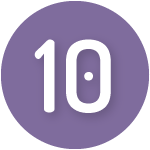 Spot on the upper eyelid
It represents a person who values freedom and may not be attached to a specific place or residence (are they Sagittarians too?).
Spot on the lower eyelid
This is a sign of many children and grandchildren, indicating a large and prosperous family. However, it can also point to challenges in love relationships.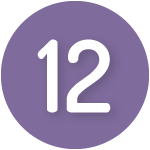 Spots on the sides of the nose
Depending on which side they are on, spots in this area can have different meanings. A spot on the left side can indicate a person who likes adventure and travel, while a spot on the right side can suggest that the person is careful and practical.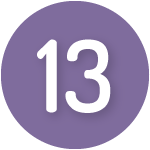 Spot on the upper lip
People with this mole are often sentimental and can value the opinions of others. They are attractive, make good friends and often receive benefits from other people, including generous salaries.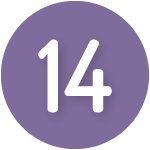 Spots on the face: Lower lip
They like refinement, both when it comes to eating and preparing a feast for other people. This spot indicates a person who gets involved in relationships quickly, possibly even in love triangles.
Spot on the ear
This is a sign of good luck, indicating that people with this spot think and act quickly, especially when taking advantage of life's opportunities. They tend to be successful, including financially.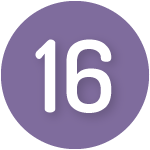 Spots on the face: Behind the ear
Unfortunately, this mole is seen as a sign of bad luck, which can affect everything from family relationships to dealing with other people. It is therefore advisable to be careful to avoid any possible challenges.
Spot on the eyebrow
A dot on the left eyebrow is considered auspicious for a man, indicating that he will have a virtuous wife. On the other hand, a dot on the right eyebrow is seen as favorable for a woman, suggesting that she will have a kind and respectful husband.
Remember that the interpretation of spots on the face is a cultural tradition and has no scientific basis. It is therefore important to view these interpretations with an open mind and not to make important decisions based solely on these beliefs. After all, our future is shaped more by our actions and choices than by the spots on our face, isn't it?
You may also like:
---