The Nakshatras: everything you need to know
---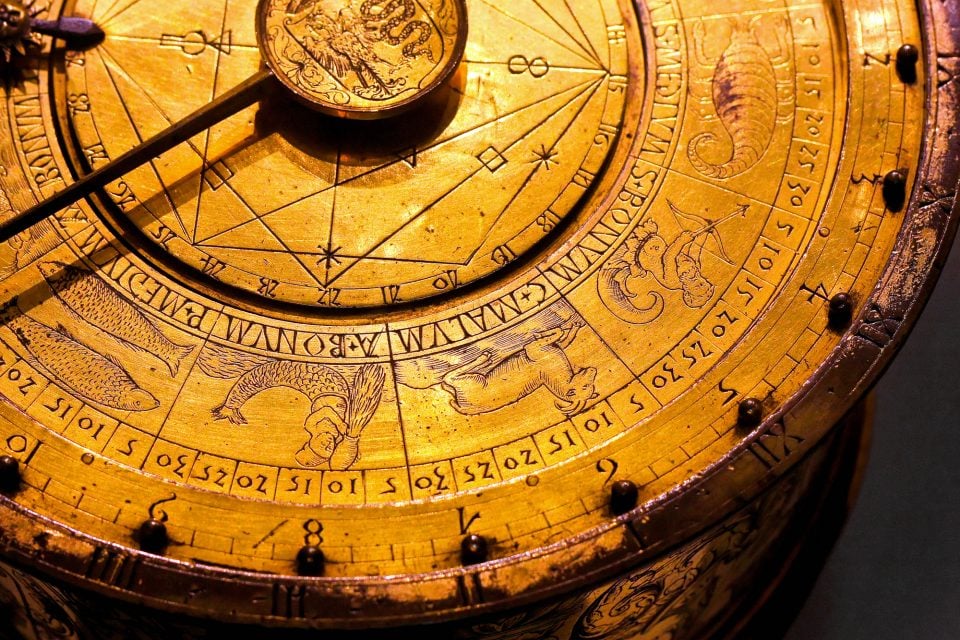 The 27 lunar signs, the Nakshatras, were the first indian Zodiac, as evidenced by the sacred texts (the Vedas). This Zodiac of Vedic Astrology is an extraordinary mine of information, opening exciting perspectives for serious and experienced interpreters in this field.
Interesting facts about the Nakshatras
---
Transmitted for over 5,000 years before our era by the great sages of ancient India, Vedic Astrology, also called "Jyotish", which means "light", is a science of exceptional richness and unparalleled precision.
It is likely to enlighten all those who wish to have a true vision of their true human and spiritual potential, a prerequisite for the development of consciousness and the harmonious achievement of the personality while respecting the cosmic laws that govern any individual destiny.
This knowledge, whose effectiveness and value is well established, offers remarkably adapted tools for personalized advice and is a precious help in an increasingly complex and unstable world.

98.1% (1312)
List of all the Nakshatras
---
Purva-ashadha, uttara-ashadha, abhijit, shravana, sravishtha, satabisha, Revati, uttara-Bhadrapada and purva-bhadrapada are some of the Nakshatras. Here is a list of the rest of them with their characteristics:
Ashvini: Stirring, quarrelsome, determined, elegant, likes to please and seduce.
Bharani: Quiet, stable, strong, determined, perseverant, faithful, trustworthy, proud, brave, loves children.
Krittika: Seductive, sympathetic, enjoyer, flirty, unfaithful and greedy.
Rohini: Kind, polite, sincere, faithful, charitable, moral, calm, sober, stable and firm.
Mrigasira: Talkative, persuasive, clever, capricious, changeable, epicurean, likes an easy life.
Aridra: Talkative, deceitful, mischievous, perfidious, ungrateful, cunning, deceitful, thief, inconstant and unfaithful.
Punarwasu: Kind, sympathetic, calm, patient, optimistic, kind, generous, sincere, trustworthy, naive, loves art, likes to live simply, withdrawn from the world in the intimacy of his family or with his friends.
Pushya: Helpful, charitable, tenacious, persevering, obstinate, economical, controlled, impassive.
Alesha: Miser, selfish, ungrateful, hard, versatile, eloquent, clever, cunning, dishonest, crook, deceitful.
Magha: Ambitious, enthusiastic, innovative, hardworking, industrious, full of know-how, likes to enjoy life and the beautiful things.
Purva-Phalguni: Friendly, courteous, eloquent, generous, loves art and flirting, unstable, extravagant, likes to travel.
Uttara-Phalguni: Happy, popular, sensual, flirty, generous, full of friends, lively, carefree, eloquent, cultivated.
Asta: Industrious, hardworking, unambitious, enjoys routine work, resourceful, scholarly, cunning, good at trading or flying.
Chitra: Charming, friendly, sentimental, elegant, loves luxury, intuitive, undecided and uncomfortable.
Swati: Modest, calm, sober, full of control, fair, loyal, charitable, generous, kind, sociable, polite, courteous, friendly and grateful but unstable in friendship.
Vishakha: Intelligent, full of good sense, clever, lively, good at business, mean-spirited, jealous, cynical, unkind.
Anuradha: Influential, vain, greedy, flirty, think only of the opposite sex and money.
Mula: Proud, firm, tough, disciplined, kind, good, likes comfort and stability, hates insecurity.
---
You may also like:

98.1% (1312)
---