Full Moon in 2020: understanding its vibes
---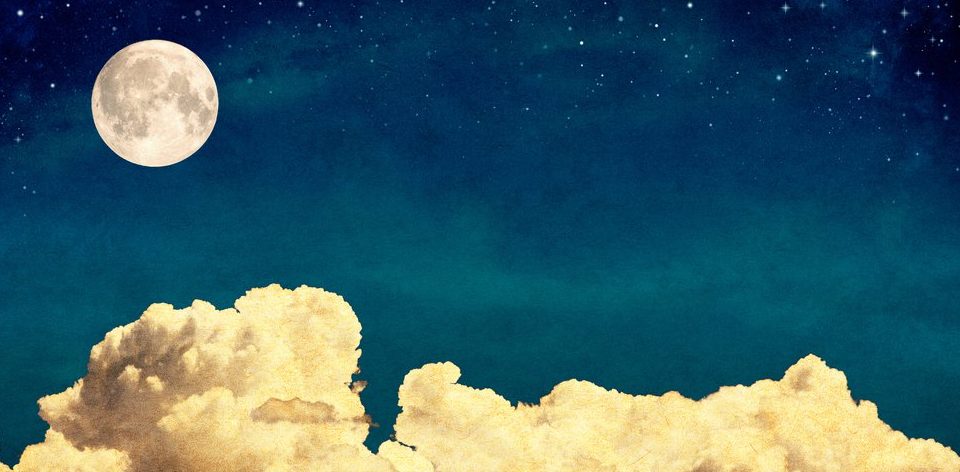 Throughout humanity, the Moon has not only been a mysterious planetary being, (how did it even get there?), but has become a spiritual awakener and specialised tool for us here on Earth. As time went on, we started to become more and more curious of the effects the moon has on human beings – does the moon emit an energy that affects our behaviour? The answer is absolutely, she does. Of course, there have been scientific studies and analysis done on the more "physical" effects the moon has on us and eventually it was proven that we go through physical changes throughout the moon's monthly cycles. The most intriguing aspect of these studies, though, is how the occurrence of a Full Moon subtly influences human beings.
The different phases of the moon don't only affect the ocean's tide, they also affect us, human beings. The behavior, health, desires, sleep, among other things, suffer changes with the phases of the moon. 
The effects of the Full Moon are probably the ones everyone is more aware of since there have been old legends around this moon with thousands of years. What we don't learn is how to interpret it, both the ancient and the phases of the moon.
Here we will tell you more about the energy of the moon during its climax, and the Full Moon in 2020 calendar and the specific energy of each one according to the zodiac sign it happens. Find out more!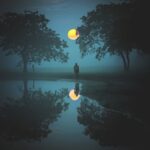 You may also like
Full Moon in 2020: enlightened vibes
---
The Full Moon brings a lot of light, and with so much light we not always feel that enlightened. Despite the confusion that might come up with it, since it brings light to many things at the same time, with a little patience everything end ups falling in the right place. 
It usually affects sleep, and your dreams might be vivid, bring interesting to note it down. Usually, people feel a stronger desire to be with others, to celebrate and externalize their energies, and ideas. The libido also gets higher during this period. 
It represents a culmination point, connected to the celebration vibes of the Summer.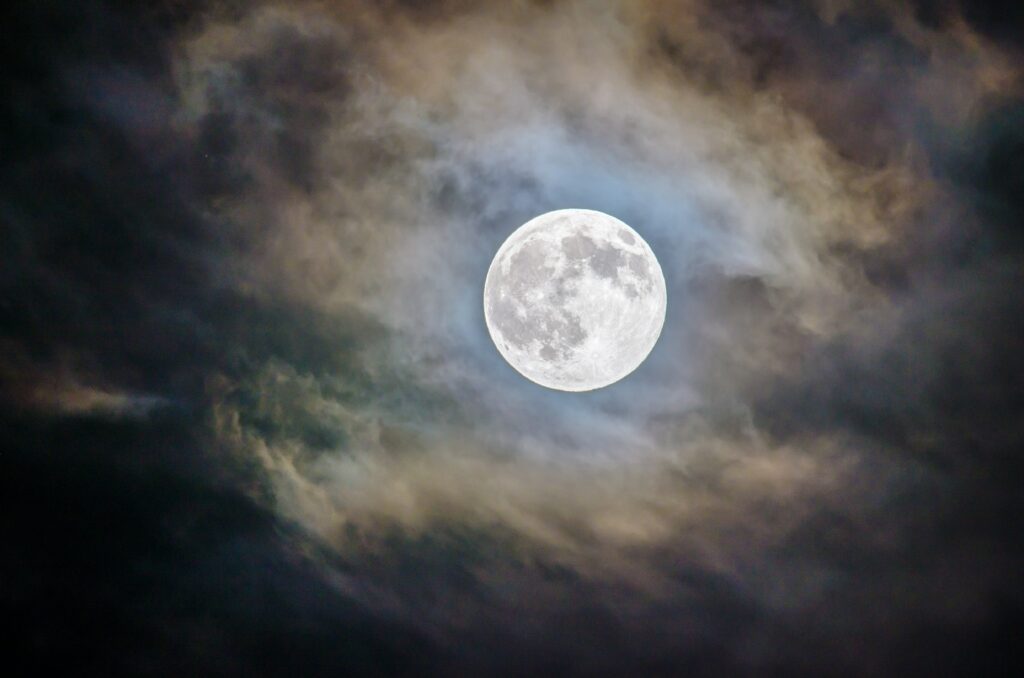 Full Moon in 2020: calendar and Zodiac influence
January – Cancer
The Full Moon in Cancer will bring light to aspects related to your home and your family. Be careful to not go into arguments with your loved ones. 
It's a great time to use your energies to clean up the space you feel at home, it might help you organize your ideas.
This is a moon that might put you too emotional, and for those who have depression or some sort of emotional imbalance is good to ask for help during this time.
You'll feel happy to stay more inside, and maybe spend time with your loved ones.
February – Leo
On the second Full Moon in 2020 the vibes of externalization are aligned, and the moon will put light on the king inside you. 
Be careful to not become too critic to others, and to respect everyone else process. Remember that you are not the only one going through the challenge of seeing some of your emotions under the light.
You'll probably feel a strong desire to follow your passions and hobbies, and it's a great way to spend the extra energies you'll feel around this time.
Be careful with crushes and flirt, keep responsible.
March – Virgo
On the positive side, this March's Full Moon in 2020 will bring the sensation of clarity and organization, and you might feel a lot of energy to organize both your external and mental life. That might turn you more intolerant to the disorganization around you, and understand that everyone has their times and processes.
It's a great period to put energy on those things that are harder to work on and need a lot of perseverance.
Despite that, you need to remember that we can never control everything in our lives, and it's no different in this period. If you are too inflexible you might end up feeling the other way around, that you can't control anything.
Take advantage of this energy, but at the same time, take it easy! 
April – Libra
During a Full Moon in Libra, it's possible that your desire for everything to be peaceful and nice is stronger than ever, and you feel too sensitive about it. According to that, chose wisely the people you interact with and the places where you chose to go. You might not feel able to face injustice, chaotic situations and it's fine to preserve your well-being.
At the same time, you'll feel the need to be your true self, so you need to be surrounded by the ones that accept you the most. 
May – Scorpio
You'll feel like a detective! During this time you might feel like having serious and deep conversations with other people, examine everything until the last layer, and even feel desperate about the things you can't figure out or understand. Remember that it's fine to not have all the answers.
At least if you have a strong Scorpio in your natal chart, you'll feel a strong libido and a desire to explore your sexuality. Always remember to do it with respect for yourself, and with precautions. 
June – Sagittarius
The middle of the year comes with the Full Moon in 2020 with the vibes of Sagittarius, taking all of us to the outside world.
It can be a time of celebration, sharing with the others, releasing bad energies and tension of all the efforts done during the Waxing Moon through dancing. You'll feel over-optimistic, and capable of conquering the world.
The Full Moon is not a moment of planning, so if possible, don't use that energy to make plans for the future. Allow yourself to dream, but still without planning. It's not the time for it yet.
If you can, use some of this amazing energy to do some meditation and align with yourself.
July – Capricorn
Some order and determination, this can be the month in which you review your plans and goals from the new moon, and you use all your energy to succeed during the full moon. Remember that you must always check and evaluate why you are chasing your objectives.
The energy of Capricorn sometimes makes us a little blind, and you can find yourself looking too much for the approval. Remember to keep aligned with your values.
August – Aquarius
You want freedom! You want to set free all your feelings, your emotions, get out of your little box, break some rules. Calm down! Be conscious of your choices. You might need to break the structure you have in your life right now, but it can also be the case that you just need to reinvent the structure you already have. It's smart to be careful, and not do things that you might regret later.
You'll feel more comfortable with your emotions if you are surrounded by other people!
September – Pisces
Feeling too many feelings, that's how most of us feel during the Full Moon in Pisces. It put the light on your emotions, your insecurities, your dreams. And the best way to start developing is to face those shadows, but it can be hard. So, don't run away from it, but also, you don't need to sort everything out at once.
If you have problems with depression and anxiety is a good moment to ask for support from your loved ones, the ones who can deal with it, or look for specialized help. 
You'll feel very empathic, so it's intelligent to not confront yourself with unnecessary suffering. For example, it's not the best time to see a movie about refugees. 
Take care of yourself, and use your imagination do deal with this period. Pay attention to your dreams.
October – Aries and Taurus
The Full Moon in Aries usually brings some headaches and fights. The head is connected to Aries, and since the energy is so strong during this time, you may suffer from it. Try to drink more water to relieve it.
The fights come as a consequence of the warrior energy of Aries. Keep an eye on your impulsiveness during this period, and don't get in unnecessary arguments.
It's a great period to go and spend your time in physical activities and outdoors. Still be careful to not go too far with your body, since there is a higher risk of hurting yourself.
Full Moon in Taurus will bring you that sensation of desire for luxury! It's a great time to take care of yourself, eat great food, go and see a good movie. But try to keep an eye on your choices! The grounding energy of Taurus helps, except when it's about food. If you tend to overeat, cook something delicious but healthy, that you can be free-guilty afterward.
On the difficult part of this moon, you might feel that your life is not stable enough and it's easy to think that everything is wrong. Try to keep your mind as clear as possible during this period.
If you find yourself too much focused on the material, go into nature! Taurus loves nature and it will harmonize your heart. 
November – Gemini
Gemini can't stay still, and with full gas because of this moon, it's even harder. 
There is also a need for expression, and it's the perfect time for you to share more what you feel and what you think. You can do it by writing, but most likely, what will give some peace to your heart is to talk with others.
Sometimes Gemini is a bit cold, and you want to keep that tendency under control. Especially you don't want to hurt the ones who love and care for you. It's fine to be a bit more pragmatic and detached, but you still need to consider other's feelings.   
December – Cancer
The same energy of the first Full Moon in 2020, but now with the vibes of love and party of Christmas and New Year's Eve.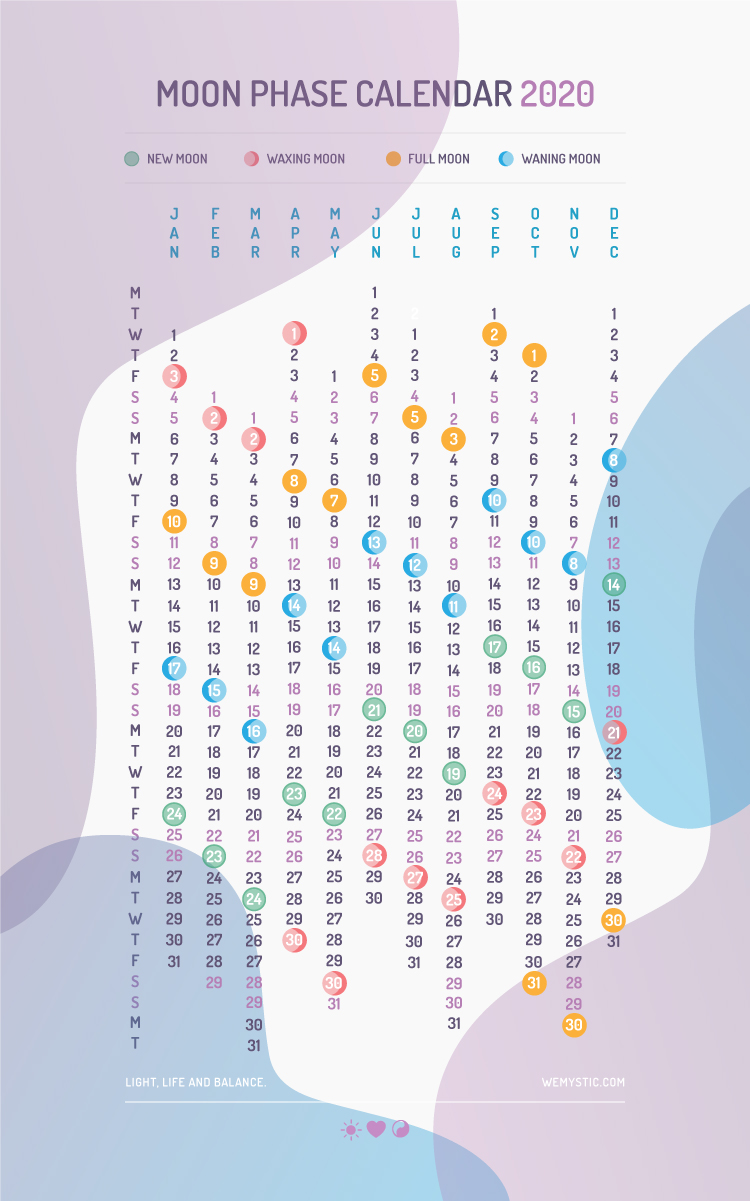 Get to know the phases of the Full Moon in 2019
---
| | |
| --- | --- |
| Full Moon | Day |
| Full Moon | January 21 |
| Full Moon | February 19 |
| Full Moon | March 21 |
| Full Moon | April 19 |
| Full Moon | May 18 |
| Full Moon | June 17 |
| Full Moon | July 16 |
| Full Moon | August 15 |
| Full Moon | September 14 |
| Full Moon | October 13 |
| Full Moon | November 12 |
| Full Moon | December 12 |
The effects of a Full Moon
It has been proven time and time again that in the physical realm, more babies are born during a Full Moon than any other portion of the Moon's cycle, and it has always been obvious that animals act very differently – sometimes in very bizarre ways – during the time of a full moon.
However, the psychological and spiritual impact of full moons are much more significant to become aware of. Humans experience heightened mind activity and higher levels of mental distress during these times, but we also are more capable of utilising our inborn talent of the sixth sense – also known as our "third eye."
It is important to remember that all bodies in the Universe are sentient beings, therefore this includes not only humans and animals, but also all cosmic and planetary bodies (like stars and planets). We all emanate energetic frequencies, which affect ourselves and everything in the Universe around us. The moon is no different!
This energy that the moon exudes inevitably affects both our physical and mental states – especially our subconscious. During this period, the moon frequencies are much more active. This results in heightened mental activity of the mind and heighten spiritual activity of our Higher Self.
From a spiritual perspective…
The period of a Full Moon's energy is the best time to harness, embrace, and take advantage of our innermost emotions, desires, and personal truths. It is when the moon is at its brightest, which metaphysically and metaphorically illuminates everything about us and our lives. This is a phenomenal opportunity to contemplate this lifetime, and find areas for growth – even if we have subconsciously hidden some of these issues away.
It is a time to let go of what no longer serves us. Simply put, a full moon is an epic time for all things involving release. This inundation of spiritual, energetic frequency allows us to more easily transform our life.
The changes we put into place last for at least 6 months after intentions have been set, until the time of the New Moon in the same zodiac sign. We should all make time for monthly rituals that will allow us to be mindful of the time at hand, and fully absorb Luna's magnificent energy!
---
You may also like: 
---