Full Moon in 2021: understanding its vibes
---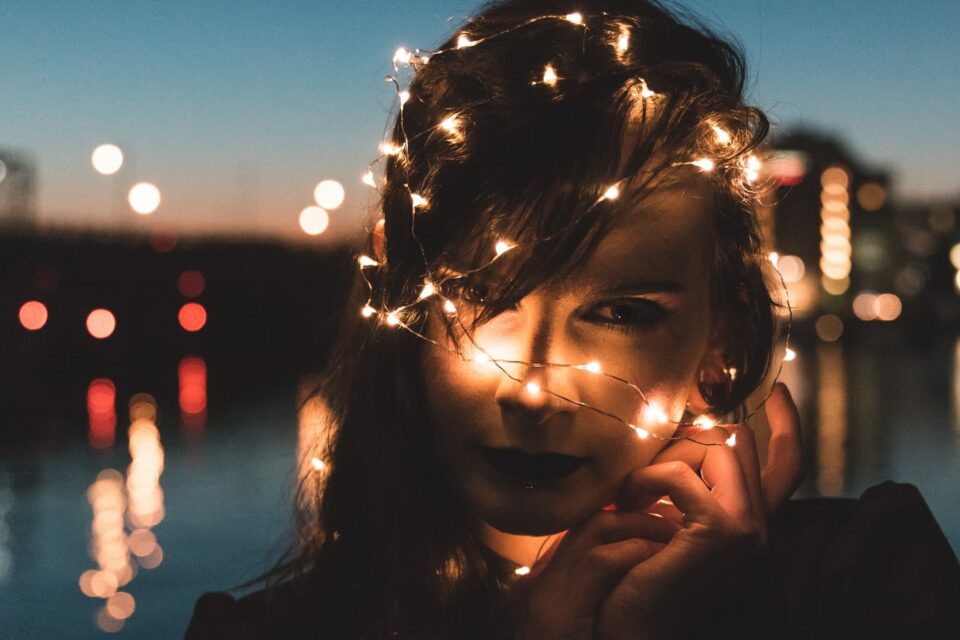 Washington TimeZone | USA (GMT -4)
The phase of the full moon is associated with great biological changes, the nervous system is altered and energy is enhanced. The full moon in 2021 will not be the exception, here we will see the influence it can have on your life and a spell to bring your love back.
Receive all our tips by email!
Love Astrology? Subscribe Now and Receive Exclusive Content!
Full moon in 2021: what can you expect this year?
---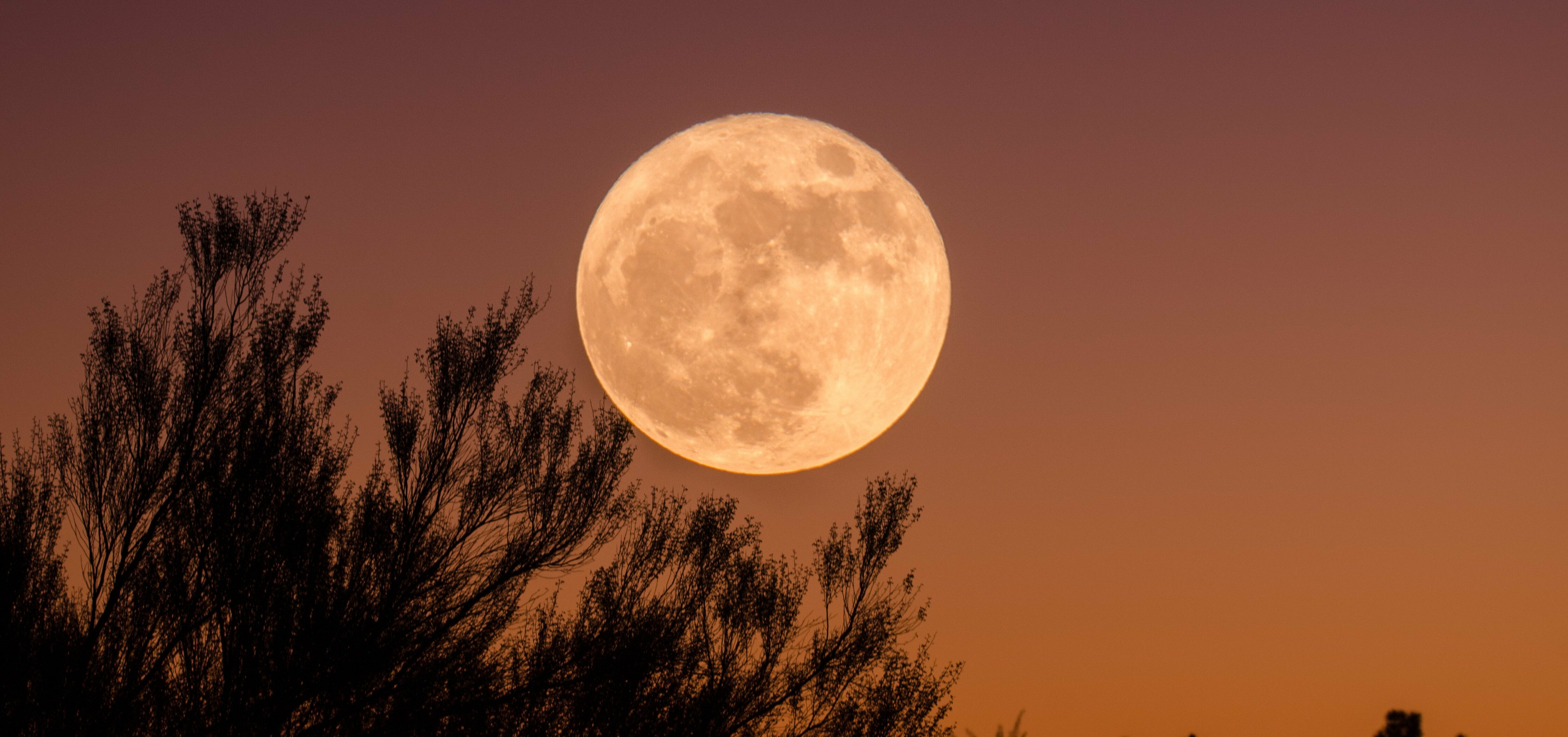 This moon phase will be a period of great energy, the power, and cosmic force will be at their peak. It is important that during the waxing moon the way has been prepared so that with the full moon the projects can advance in an ideal way.
People in this phase are more emotional, sensitive and feel affected by the energies of other people or by external situations. It is more difficult to maintain balance as emotions are heightened.
This imbalance is not necessarily negative, it is important to think, reflect and plan well before moving forward so that the chances of success of projects and goals are achieved.
With the full moon 2021, individuals will be more receptive and concerned with others and also with themselves. It is possible that many people are more connected with their subconscious and psychic powers develop.
It is a good stage for spells, rituals, and energy channeling. In fact, this channeling is necessary to prevent instability and the strong flow of force from damaging projects and interpersonal relationships.
Full moon in 2021 in love
Let's see the influence of the full moon in various areas of life, starting with love. In this area, as in the others, we must pay close attention to the strong flow of energy that awakens passions in this phase.
There is more introspection and aspects that were previously hidden that can be seen. There is a battle of polarities in the air and you need to find the balance point in the midst of a whirlwind of feelings.
During the full moon, couples usually have great moments of passion, harmony, and good coexistence, but any instability can create stronger conflicts than at other times.
Couples must be careful with arguments, to say bad words, since the fights will always be louder and the anger will last longer than in another moon phase.
One upside with the 2021 full moon is that it can bring those who were apart back together. Even that great love from the past can resurface.
On the other hand, in this lunar cycle, there are points of great libido and it is a period of fertility, the moon is associated with femininity, love, and motherhood, therefore it is a very good period for those who want to get pregnant.
Full moon in 2021 at work and money
As we have said, the energy of the full moon 2021 affects people's emotions and this makes them more vulnerable, being so, problems at work can arise due to lack of attention, carelessness, or distraction.
It is a time not to get into disputes with colleagues or superiors. It is advisable to postpone requests for increases or labor claims since conflicts can be exacerbated rather than resolved.
In this phase, you are more receptive to others, so it is a good time to work as a team, listen to the demands of your colleagues and take their opinions into account.
It is a good phase for sales, closing contracts, making agreements, always dosing energy, avoiding impulsiveness, and knowing how to listen to customers.
With money there will be a tendency to spend and buy compulsively, everything you like or attract attention you will want to have, so be careful, measure, and avoid getting into debt in this phase.
Full moon in 2021 in health
Various health-related problems can appear in this phase. Excess energy increases, also stress and anxiety. There are many mood swings, irritability, and a whirlwind of emotions.
In this cycle, the production of melatonin, the sleep hormone, is reduced, so you can suffer from insomnia. Migraines and headaches are also more common, but not from serious causes.
If you like going to the gym or doing a lot of sports, keep in mind that heart activity increases in this phase so you should take it more calmly.
On the other hand, it is a good time for fertility treatments since it is the most fertile period, but if you do not want to get pregnant you must be more careful.
Regarding the aesthetic part, it is a good time for skin and hair treatments during this phase, however, do it with moderation and avoid radical changes.
Full moon spell and go out to bring your love back
As it is a good period for spells, we leave you a very simple one in case you want to bring back to your life that person you love.
On a full moon night that falls on a Friday, start by making a small circle on the ground with a little coarse salt. As you pour in the salt, say:
In this circle that I make, in this wheel, I get you back! With the strength of the moon and in the salt that unites you to me, with your love only for me!
Then, on a white sheet of paper, he writes the name of the person you love and places it in the center of the circle, saying:
If I hold your name, I hold your eyes. If I hold your name, I hold your mouth. If I hold your name, I hold your gaze. If I hold your name, I hold your heart.
Then put the salt and paper in a paper bag and bury it at the foot of a red-flowered tree.
The full moon days in 2021 are as follows:
January 28th
February 27th
March 28th
April 27th
May 26th
June 24th
July 23th
August 22nd
September 20th
October 20th
November 19th
December 19th


98.1% (1312)
Full Moon in 2020: calendar
---

Full Moon in January
January 3 is the first Full Moon of 2020 that was also accompanied by an eclipse. The structures will be completely altered to make way for new thought processes.
Full Moon in February
The Moon of February 9 asks people to listen to their hearts and allow their inner world to evolve. It will be an occasion to remember all those injuries that were caused to other people so that the mistakes of the past will not be made again.
Full Moon in March
The Full Moon of the month of March was marked for March 9. Spiritual maturation will be the focal point of this phase of the moon. The activities that demand the most on an intellectual level will also be the most sought after in this period.
Full Moon in April
The month of April will have a Full Moon marked for April 7. It will be possible to build new things, but also taking into account the interests of those who are in the environment. If someone takes a radical position, it will be considered by the environment as negative or even toxic.
Full Moon in May
The next Full Moon of 2020 will take place on May 7 at 6:45 am and will have the name of Pink Moon. At this point, we go through one of the periods of greatest intensity known as the Full Moon of Scorpio.
Thanks to the energy present in this stage, it may be possible to bring out those emotions that seem to be repressed. It can be the case of feelings that have caused injuries from an early age, even in terms of family relationships. Also, it will be possible to fight against grudges and fights that have taken place in the past.
On the other hand, sexual relations and eroticism will reach a high point, so it will be necessary to be aware of everything that will emerge during the Full Moon. Everything we believe in and value will be shaken from the inside out.
Full Moon in June
On June 7, the Full Moon will occur together with a lunar eclipse. Curiosity will be present, especially in everything related to language learning, training, or any type of knowledge that is intended to be achieved. It will be an opportunity to leave the lies behind and move towards a life where lies or ambiguities are not present.
Full Moon in July
On July 5 the moon will be full again with an eclipse. It is said that a bit of isolation and solitude will be necessary to appreciate the stage that is to come. Similarly, people must connect with their inner energy in order to achieve much-needed growth. Those who seek to carry out projects will be able to do so at this stage.
Full Moon in August
The Full Moon in August will take place on August 3 and will imply the beginning of an opportunity to show yourself in a genuine way and make your feelings known in a genuine way. It will be possible for people to show their positive side without any kind of barrier.
Full Moon in September
During the Full Moon that will occur on September 2, it will be possible for the common acts that are part of the daily routine, to occur without any inconvenience. Also, people will feel the need to receive more doses of love from the environment. These small details will bring a period full of good news.
Full Moon in October
The first Full Moon of the month of October will occur on the 1st. It will allow to open dialogues in multiple senses, but mainly with couple relationships. However, it is important to be vigilant as it will also bring with it discrepancies in terms of opinions and opposing points of view.
People will have the possibility to obtain the perfect balance to be able to appreciate the good things in life without any inner resentment. This will also mark what will be the sec
People will have the possibility to obtain the perfect balance to be able to appreciate the good things in life without any inner resentment. This will also mark what will be the second Full Moon marked for October 31 that coincides with Halloween.
This moment will end up equalizing forces and ending old structures that have caused feelings of frustration, abuse, and even self-esteem. Negative feelings will pass so that everything will come that will bring renewal.
Full Moon in November
November 22 will be marked by the Full Moon and a lunar eclipse. All this will lead to a better understanding of things thanks to the light that will illuminate a large part of the actions related to learning. It will not be possible to see life in the same way from this point on. For this reason, all-sufficient efforts must be made to ensure that things are different and that there is an emotional and thought evolution.
Full Moon in December
December 29 will mark the last full moon of 2020, just two days before saying goodbye to the year. The moment will be ideal to make an internal review of all the projects and to weigh what is to come. However, there will also be a lot of fatigue so it will be necessary to take a break to give the body the much-needed rest.
Know the phases of the Full Moon of 2019
---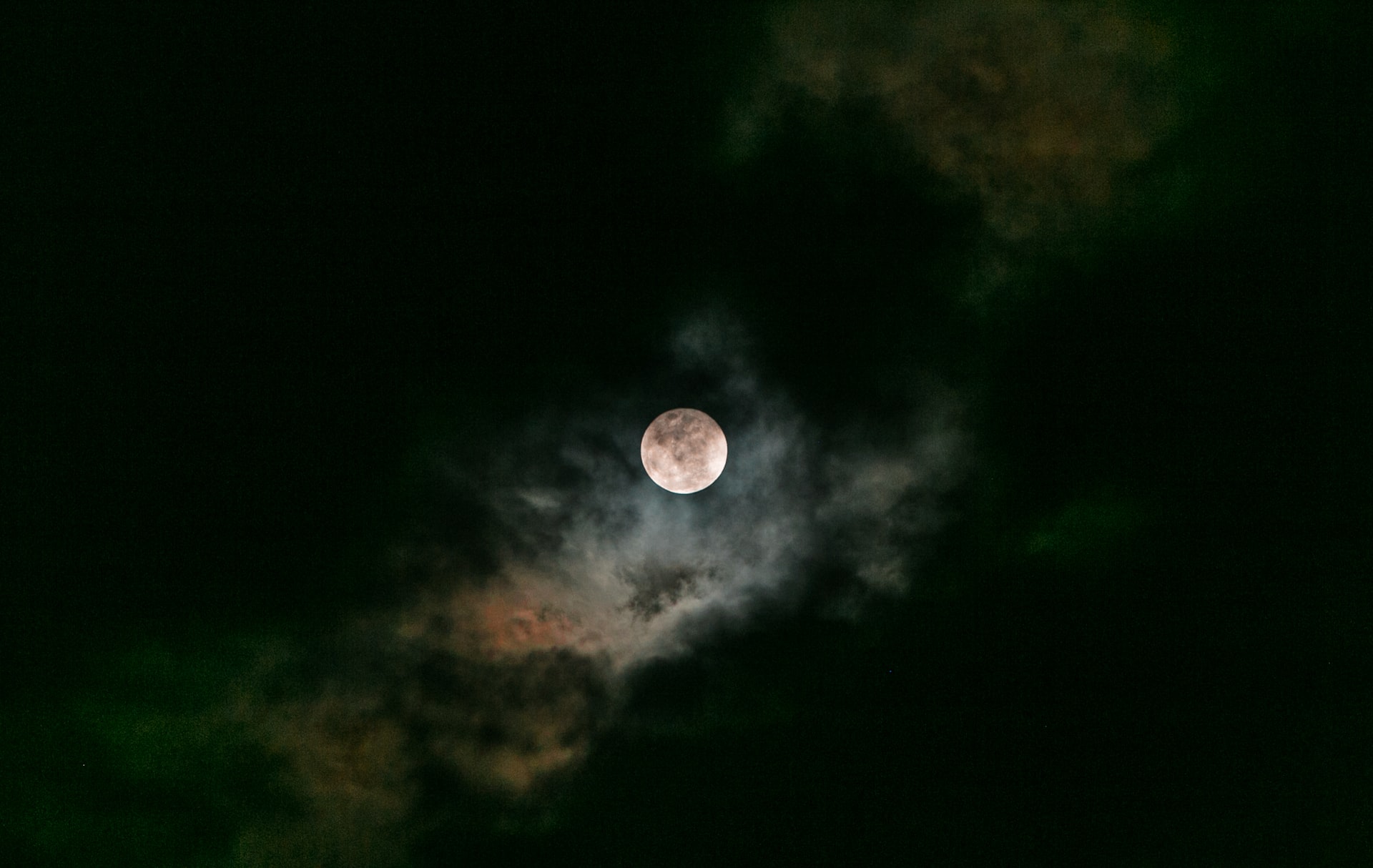 | Full Moon Phases in 2019 | Day |
| --- | --- |
| Full Moon | January 21st |
| Full Moon | February 19th |
| Full Moon | March 21st |
| Full Moon | April 19th |
| Full Moon | May 18th |
| Full Moon | June 17th |
| Full Moon | July 16th |
| Full Moon | August 15th |
| Full Moon | September 14th |
| Full Moon | October 13th |
| Full Moon | November 12th |
| Full Moon | December 12th |
Influence of the Full Moon phases
---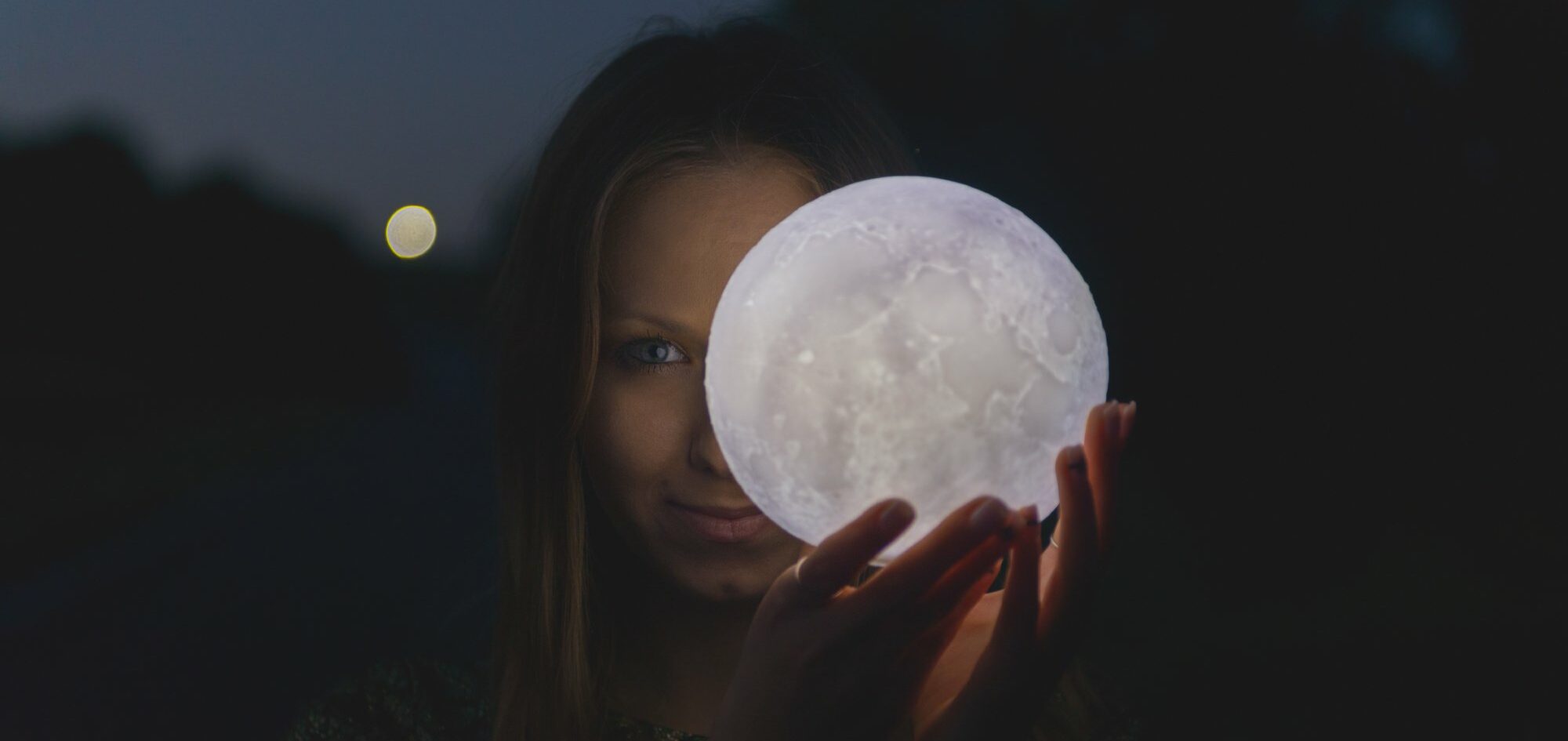 The Full Moon stage is used to specify everything that was started or stimulated in the Crescent Moon phase. It is said that it is when such projects reach their maximum splendor, apart from that the mysticism of the Full Moon is the preferred one for that which has to do with magic and esotericism. Also, it is common for the Full Moon to be considered a period of revelations, emotions, and reactions to the surface.
As for health, in a Full Moon, there is a greater tendency for our body to retain fluids, we must also take care of what we eat because we develop a special sensitivity. According to the effect that moonlight on the tides also affects the human nervous system. That same sensitivity during Full Moon could lead to conflict situations, sometimes issues that are not even important. That is why it is recommended to subtract drama from certain situations in our lives, while the lunation goes through this phase.
Nor do we take too seriously that nonsense that would end up complicating our lives unnecessarily. You have to take things with greater serenity and take advantage of the Full Moon to analyze before acting because each act with haste would bring an unwanted consequence. When there is a Full Moon, women are more fertile, so they should be careful if having a baby is not among their plans.
The power of the Full Moon enhances the capabilities of sensitive people. Thus, it is very productive on an artistic level where it will increase the creativity of people with a lot of imagination.
It also affects emotions. And since sensitive people are the ones who perceive them most intensely, it will lead to them feeling even more sensitive, easily jumping for anything. Irritability to the surface of the skin. This excess in the intensity of the emotions makes it possible to even go to violence. In fact, it is common for the number of calls to hospitals and police stations to increase during these periods due to events generated by the influence of the Full Moon, be the suicides of depressed people or temperamental outbursts that lead to assaults.
It is not a bad time to have sex since the influence of the phases of the Full Moon drives hormonal changes. A good time without a doubt for women to get pregnant. Therefore, the phases of the Full Moon favor the creativity of sensitive people, although it can also alter emotions and lead to the path of violence. You always have to be cautious, just in case.
Beliefs associated with full moon nights
The world of esotericism confers certain powers on the Full Moon. It is believed that intuition is much more developed, that feelings become more intense and that our sense of creativity is more developed. This happens in general, although if you are a woman you may notice these changes more, for example, our menstrual cycle is directly related to the phases of the moon.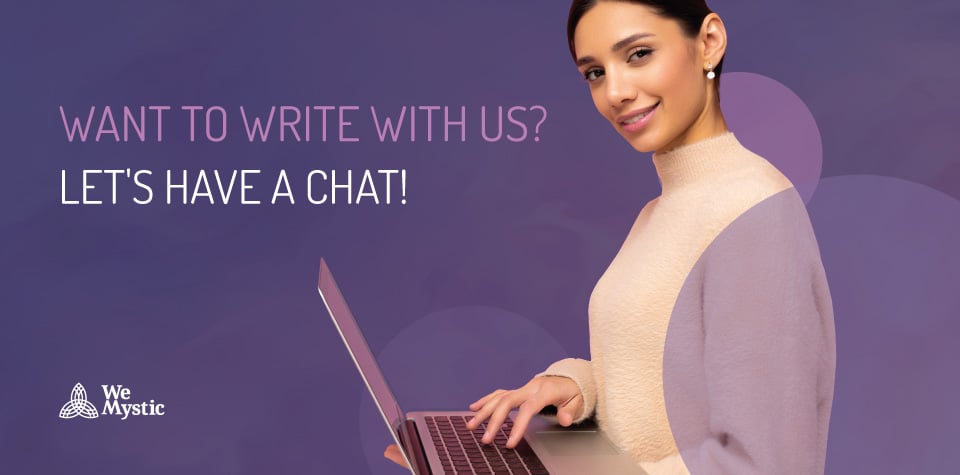 ---
You may also like: 

98.1% (1312)
---