Full Moon: everything you need to know
---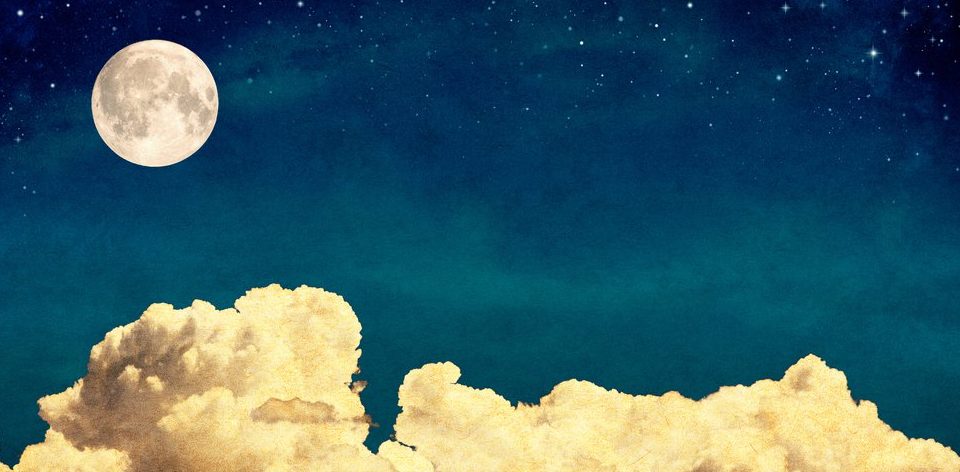 The sun today
Sunrise:

00:00

Sunset:

00:00

The moon today
Moonrise:

00:00

Moonset:

00:00

Moon phase:
Throughout humanity, the Moon has not only been a mysterious planetary being, (how did it even get there?), but has become a spiritual awakener and specialised tool for us here on Earth. As time went on, we started to become more and more curious of the effects the moon has on human beings – does the moon emit an energy that affects our behaviour? The answer is absolutely, she does.
Of course, there have been scientific studies and analysis done on the more "physical" effects the moon has on us and eventually it was proven that we go through physical changes throughout the moon's monthly cycles. The most intriguing aspect of these studies, though, is how the occurrence of a Full Moon subtly influences human beings.
The effects of a Full Moon
It has been proven time and time again that in the physical realm, more babies are born during a Full Moon than any other portion of the Moon's cycle, and it has always been obvious that animals act very differently – sometimes in very bizarre ways – during the time of a full moon.
See also: Full Moon dates this year
However, the psychological and spiritual impact of full moons are much more significant to become aware of. Humans experience heightened mind activity and higher levels of mental distress during these times, but we also are more capable of utilising our inborn talent of the sixth sense – also known as our "third eye."
It is important to remember that all bodies in the Universe are sentient beings, therefore this includes not only humans and animals, but also all cosmic and planetary bodies (like stars and planets). We all emanate energetic frequencies, which affect ourselves and everything in the Universe around us. The moon is no different!
This energy that the moon exudes inevitably affects both our physical and mental states – especially our subconscious. During this period, the moon frequencies are much more active. This results in heightened mental activity of the mind and heighten spiritual activity of our Higher Self.
From a spiritual perspective…
The period of a Full Moon's energy is the best time to harness, embrace, and take advantage of our innermost emotions, desires, and personal truths. It is when the moon is at its brightest, which metaphysically and metaphorically illuminates everything about us and our lives. This is a phenomenal opportunity to contemplate this lifetime, and find areas for growth – even if we have subconsciously hidden some of these issues away.
It is a time to let go of what no longer serves us. Simply put, a full moon is an epic time for all things involving release. This inundation of spiritual, energetic frequency allows us to more easily transform our life.
See also: Haircut Lunar Calendar for this year
The changes we put into place last for at least 6 months after intentions have been set, until the time of the New Moon in the same zodiac sign. We should all make time for monthly rituals that will allow us to be mindful of the time at hand, and fully absorb Luna's magnificent energy!
Below we have listed the full moons that will be blessing us in 2019.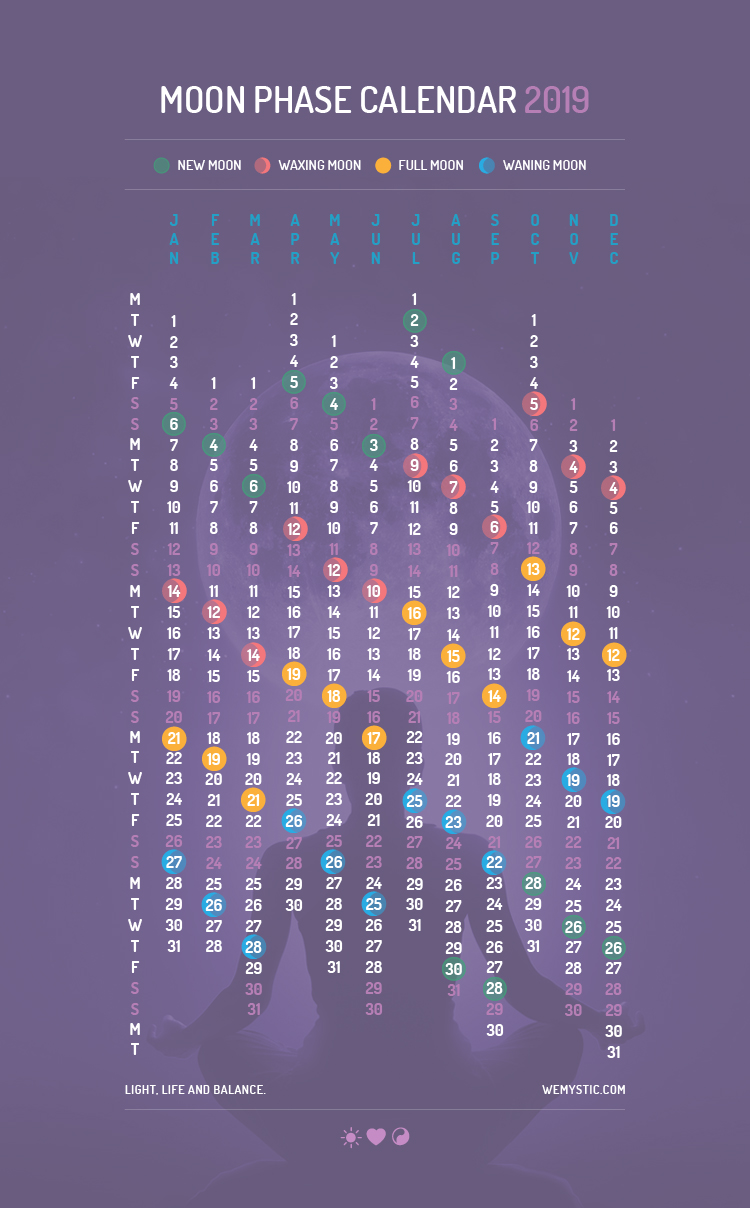 ---
You may also like: 
---