Get to know what your fingerprints say about you
---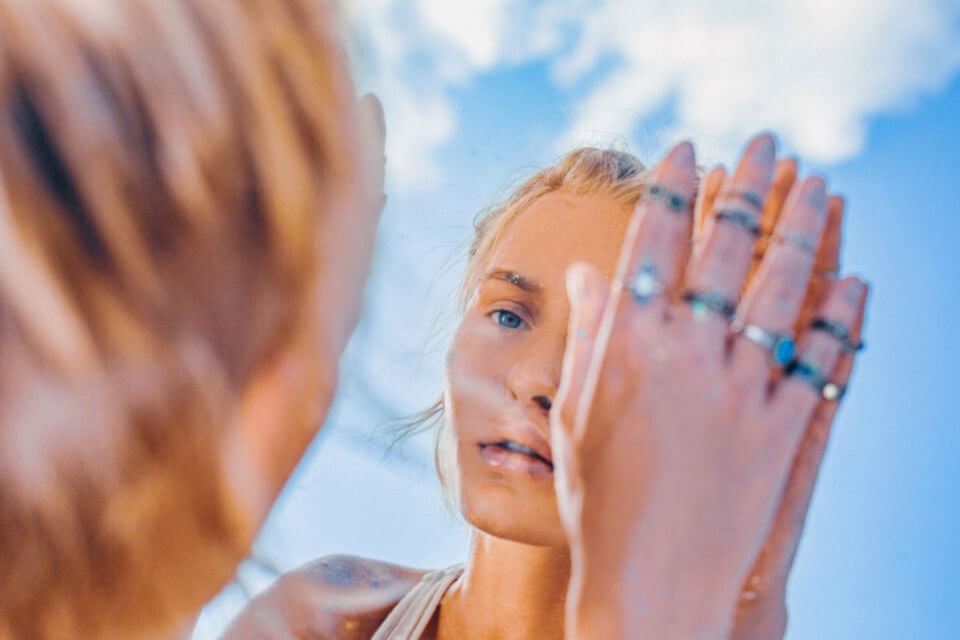 Are you a focused or more explosive person? Do you like practical or more reflective things? Find out what your fingerprints say about you.
Receive all our tips by email!
Love Astrology? Subscribe Now and Receive Exclusive Content!
Find out what your fingerprints say about you
---
Look at your fingertips carefully. These lines that you see and that form drawings on your skin are called fingerprints, typewriters or dermatoglyphs. But, do you know what they mean?
The fingerprint of each person works as a personal brand. There is no other person with the same fingerprint as you and this is why these marks that are at our fingertips are so important to the police, for example, when it comes to identifying people.
However, it's not only our identity that finger lines reveal. The fingerprint is also capable of revealing people's personality traits, as well as our behavior towards some of the situations we face.
Dermatoglyphic science guarantees these profound analyzes from mere fingerprints. As you may already imagine, this line of study consists of analyzing the lines of each one of us and allows us to obtain information about the individual's genetic potential, even our congenital pathologies.
Below, in the short list we have prepared, you will see a little more about each of the three patterns they indicate and also identify what your own lines say about your personality and behavior.
Fingerprints – Loops
Digital printing in loop format are very common among Europeans. According to studies, this type of lines indicates a calm and balanced personality and are linked to people, normally, friendly, optimistic and who strive to help others. And while these people are very responsible, they rarely take the initiative.
In addition, people with this fingerprint format tend to have excellent health in adulthood, although the same scenario is not very common in childhood. A hallmark of the personality of these individuals is their imagination and the ability to dream big.
Curves
Curved digital printing usually reveals energetic and confident, practical, somewhat stubborn people who almost never change their minds, especially if it is to admit their flaws. As part of this strong personality, these people may have a little difficulty adapting to changes and listening to the opinions of others.
In addition, people with curved fingerprints are always warm and are on the verge of a nervous breakdown even in minor, everyday situations. They are so expressive that they are theatrical and cannot stand still in times of distress.
The good thing is that this type of print is often linked to extremely loyal people, who never give up on their friends.
Swirls
On the other hand, people with spirals fingerprints tend to be talented, great when they need to understand and extremely analytical. They are always doing more than one task at the same time and tend to be more connected to legal studies.
Instability and a more explosive temper also tend to occur in these cases. People with this fingerprint pattern can also be great at hiding their true feelings and thoughts.
You may also like:

98.1% (1312)
---