Aries and Aries compatibility
---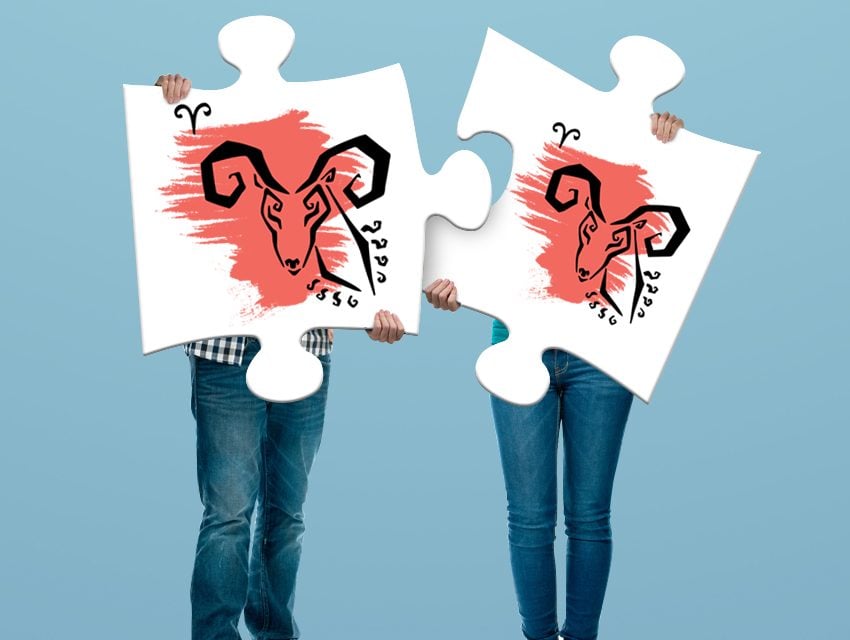 If you want to learn more about the Aries and Aries compatibility, you are in the right place. Come and check it all out.
The Aries and Aries compatibility, being it a sign of fire, could bring along some conflicts.
Aries is a sign of fire and the people born under this sign have a rather impetuous temperament. It is also the first sign of the zodiac and as the good number one it is, it always wants to be the first.
A couple formed between two persons born under the sign of Aries presents an internal compatibility, because they are constituted by the same essence. However, they can also show some problems during the development of their relationship.
Aries is a cardinal sign. Cardinal signs represent the beginning of the seasons of the year. Aries is associated with the spring equinox in the northern hemisphere and with autumn in the southern hemisphere.
As both people are cardinal, this relationship could bring about great conflicts. The competition between the two could overshadow their relationship.
2024 predictions are out
Discover the stars predictions for new year!
Aries and Aries compatibility: how will the relationship work?
---
A relationship between two Aries persons means competition and it will involve an effort to overcome certain set values. However, when this competition is led without any mercy, then this results in a challenge which is capable of destroying anyone who is by your side.
These conflicts can even cause great confrontations between the couple of Aries and Aries, because they developed a constant rivalry between them.
As those born under the sign of Aries are entrepreneurs with ideas capable of starting big projects, their audacity is constantly manifested in their expressions which makes them have a very determined temperament when they develop certain actions.
A couple with two Aryans will have to work hard to learn to develop their levels of tolerance toward each other and this is because of the strength of their decisions, which impulsively makes them take actions that could then bring many conflicts.
How do they communicate?
The communication between a couple of Aries is supposed to be energetic and with great fluency and speed. The contrast of ideas flowing constantly from their minds will be the basis of the constant discussions on their day to day lives.
This is why both of them should try to find a moment of peace and tranquillity where they can share and enjoy themselves and the fire that emanates from both of them consolidating their relationship.
What about sex?
The couple of Aries express themselves quite well when it comes to intimacy. In sex, the overwhelming fire that surrounds them will make them enjoy an immense and lasting passion.
If the relationship as a couple becomes too overwhelming, the pair of Aries can become really good friends, because the force that drives their decisions is work-oriented and there is a great fellowship between the two. This will help them have a successful and solid relationship based in the energy that surrounds them.
---
You may also like:
---