The Autumn Horoscope 2020 for Love
---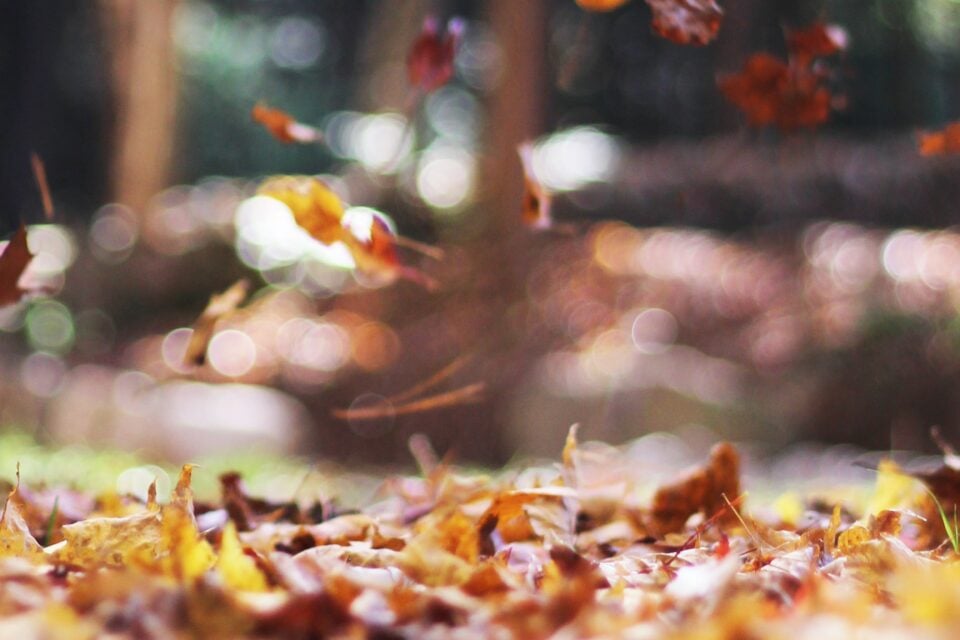 Autumn is a season of new beginnings, changes and redefining priorities; to put the cards on the table and be aware if we are really on the right track. Autumn also brings us that serenity, soothes us with its magnificent colors, by showing that whatever happens we can always win with our inner strength. So enjoy every moment of this magical season that will prove to us that sometimes a change of direction is not catastrophic, it is necessary. Learn what the Autumn Horoscope holds for you.
Receive all our tips by email!
Love Astrology? Subscribe Now and Receive Exclusive Content!
Autumn Horoscope 2020: Love predictions for the 12 Zodiac Signs
---
Aries
The beginning of autumn 2020 will be tiring and you will lack patience. Your partner will be in the same state as you, and the atmosphere will not be at the top. Take a little time to find yourself, Aries, and do not think about your problems for a while. A little romance will be welcome during this complicated period.
Take a look into Aries Horoscope for 2021 >>
Taurus
There will be so much passion between you and your partner during the autumn of 2010!… You will catch fire, not wanting to leave your room, Taurus. Expect sensuality and moments together.
Take a look into Taurus Horoscope for 2021 >>
Gemini
It's Autumn, so, Gemini, take advantage of this time to curl up by the fire and share some fun together. Both of you will need to take stock of your love story and talk about your future.
Take a look into Gemini Horoscope for 2021 >>
Cancer
The fall of 2020 may be a little complicated between you two, according to Autumn Horoscope. You tend to exaggerate the slightest problem, to cry for fire for nothing and to complicate everything, Cancer. What if you make a little effort to make everyday life easier between you? Your relations will be able to improve progressively.
Take a look into Cancer Horoscope for 2021 >>
Leo
Your fiery temperament is not always easy to manage for your partner, Leo. According to your Love Horoscope for the Fall of 2020, your love relationships are likely to be tumultuous throughout the season.
Take a look into Leo Horoscope for 2021 >>
Virgo
What a complicated time between you and your partner this fall, Virgo. You are not necessarily going to get along badly, but you are going to have trouble understanding yourself.
Take a look into Leo Horoscope for 2021 >>
Libra
You will have a hard time this fall not asking yourself the questions that annoy, Libra. It is for you to understand what is still pulling you back and linking you to behaviors you would like to change.
Take a look into Libra Horoscope for 2021 >>
Scorpio
Emotions that are a little difficult to decipher for others (and for yourself) will certainly complicate your exchanges, Scorpio. Then, the horizon becomes clearer and your thirst for life, for love and for having a good time takes over.
Take a look into Scorpio Horoscope for 2021 >>
Sagittarius
You are fighting this fall (and in fact since a lease) to bring more comfort, a more harmonious living environment to your loved ones and you will still struggle to achieve it, Sagittarius.
Take a look into Sagittarius Horoscope for 2021 >>
Capricorn
Not necessarily a super fun Autumn but probably a season that should allow you to concretize what you had a hard time this year to emerge, Capricorn.
Take a look into Capricorn Horoscope for 2021 >>
Aquarius
If you give in to certain pressures that push you to attack your entourage or at least act incomprehensibly in their eyes (and often yours), you could trigger conflicts, Aquarius. Sometimes it will be hard for you to find their origin.
Take a look into Aquarius Horoscope for 2021 >>
Pisces
If you give up the pressure on the other and prefer to make them aware of your world, make them really want to follow you, Pisces. You could well score points this fall (especially in the second half of the season).
Take a look into Pisces Horoscope for 2021 >>
---
You may also like:
---