Cats spiritual meaning: can you imagine what it is?
---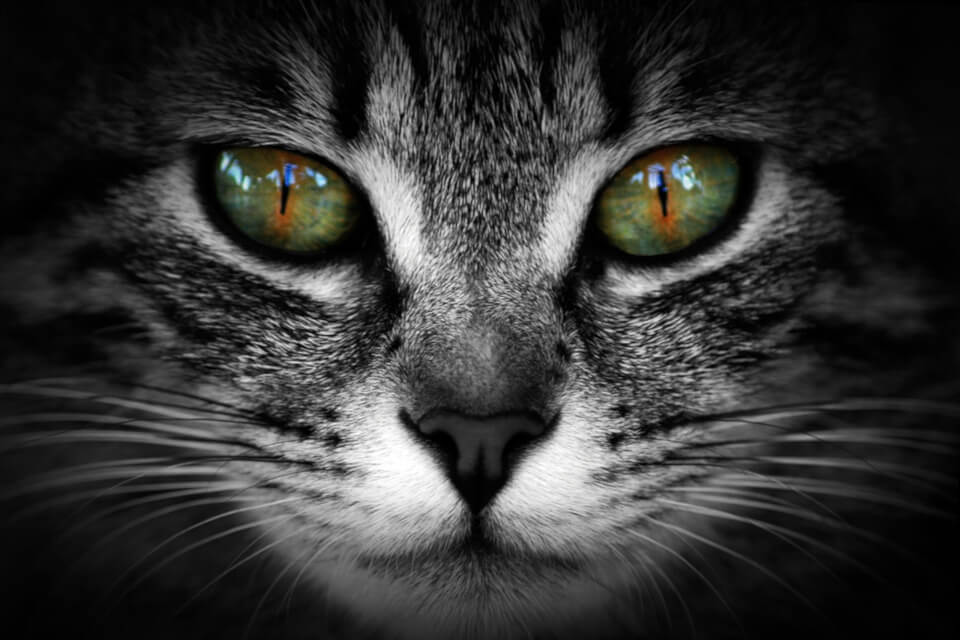 How do you feel about cats? Have you ever wondered that if you do not feel good around them it is because there is something beyond that you cannot see? In this article, we are going to discuss cats spiritual meaning. You are not going to want to miss this.
Receive all our tips by email!
Love Astrology? Subscribe Now and Receive Exclusive Content!
Cats spiritual meaning: find out more
---
We can start by saying that humans can not see cats in totality but cats can see us. What does this mean? It means that this animal has something special. Be it a wizard, a medium or parapsychologist, all these words can define the cats spiritual meaning.
If you have ever lived with a cat, you have certainly noticed that cats have something different from other domestic animals. They seem to have a differentiated vision, beyond the normal and extrasensory. If you look into their eyes, you can see a flare of intelligence, as if they were on a higher level of consciousness.
For many people, cats represent mystery and what is sacred. This comes from a long time ago, in antiquity, when witches chose cats as their companions. What many do not know is that they were not mere pets, but almost helpers with their psychic perceptions, all that a witch needs!
The Celts used to look at cats as reincarnations of relatives who had already passed away and came close to advise us. That way, cats spiritual meaning is also related to protection and removal of evil spirits.
Cats versus humans
Unfortunately, because of all these powers, some people and cultures see cats as a curse. Especially if they are black. As we say, human beings fear what they do not know and instead of seeking the light, they often prefer to remain in ignorance. We all should have the humility to learn what these wonderful creatures have to teach us with the greatest respect and admiration possible.
Cats are contemplative animals. Unlike dogs that are affected by everything, however small the stimulus is, cats remain in their natural state. They are like silent and wise monks waiting for the right moment to take action.
You may be mistaken in thinking that cats are lazy animals or that they are not present. Quite the opposite! Even if you do not see or hear them, cats practice the wisdom of presence in the now and you have no idea how important that is.
In conclusion, cats are replete with spiritual meaning. In all of nature, they are exemplar healing instruments for humans. They capture the bad energy of the environment and make it good using quartz in their pineal glands, making a true transmutation.
What do cats have to teach us?
Cats spiritual meaning also has to do with a chance of permanent meditation by our side. They teach us and stimulate the practice of patience, attention, silence and mystery. All the necessary introversion for our evolution, that one we forget in the rush of our lives.
In addition, we can say that cats are fully aware of their bodies. They can get out of deep sleep to the state of maximum attention in just a few seconds. This is only possible because they know their mind and every inch of their body thoroughly.
The body is agile, elastic and light, as ours should be in the practice of Yoga, for example. And have you noticed that they stretch frequently? When they are long standing or before they jump, they stretch and breathe. In this way, they nourish the entire body of a new energy, recovering the vivacity of the muscles.
They sleep with deep surrender, are able to clean themselves and remain in solitude for long days. Can you see the power of the lesson about dependence that we put on others to be happy and healthy?
From now on, reflect on the importance and mission that these wonderful animals have in our lives. We are sure that your spiritual evolution will be easier.
---
You may also like:

98.1% (1312)
---