Cats see ghosts: myth or reality?
---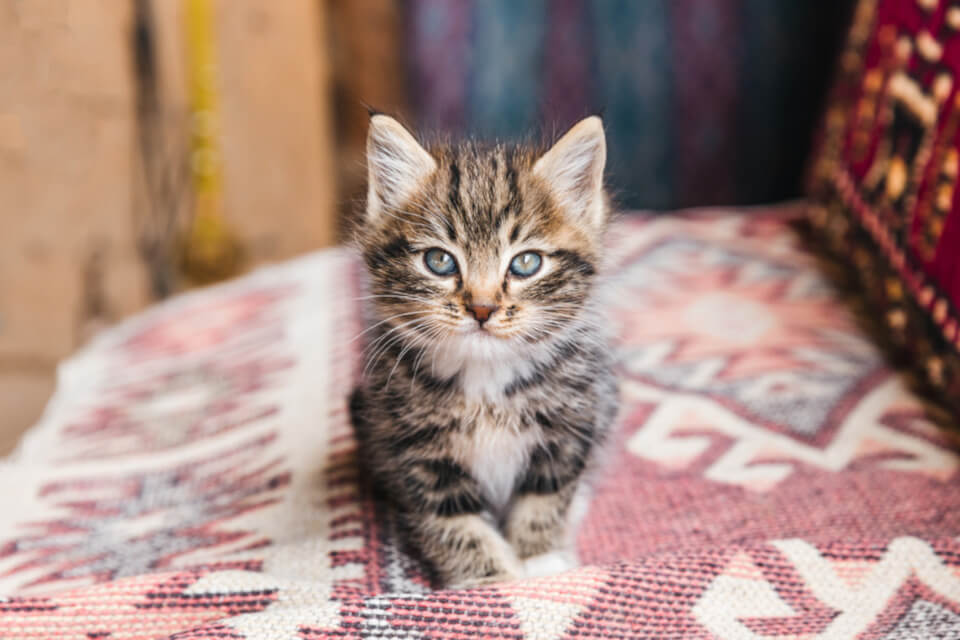 Have you ever wondered if cats see ghosts? Does it seem to you sometimes that your cat is having a strange behaviour? Find out the signs that tell that cats see ghosts and spirits and then check if you can identify them in your own cat.
Can your cat see ghosts or not? If you are not yet certain about the answer to this question, then you really need to pay closer attention to your feline. Cats have twenty-four vibrissae or whiskers. The vibrissae send information to the cats' barrel cortex, which is similar to the brain's visual cortex of the brain.
This is actually the reason why felines can create a 3D map of the environment that surrounds them and, besides that, cats can also use the vibrissae to feel air movement.
Many say that cats have a sixth sense and that their perception goes far beyond ours. We know that cats, from time to time, act strangely, staring at nothing, meowing at something unfamiliar, their eyes get wide-eyed suddenly. But is it really that they are seeing something "supernatural", or are they just curious and attentive by nature?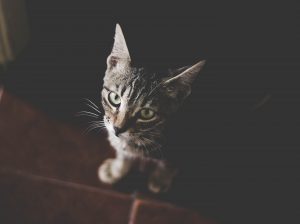 Amongst other things, felines are able to detect things to which we, humans, are insensitive. Therefore, if you live in a house full of people, it is quite possible that your cat is noticing things that you are not able to notice.
Cats were even worshipped as gods by the ancient Egyptians. This was because Egyptians actually believed that cats had significant spiritual importance and considered them to be sacred animals with magical powers. This is a belief that remains until our days.
The Egyptians were fascinated by the idea of life after death, and it was believed that the cat was a kind of mediator to the other world, that they, besides being able to see ghosts and spirits, could travel through the world of the dead. There was even the tradition of sacrificing a cat to be buried next to the pharaohs or noble people, to help the deceased find the entrance to the "other world" more quickly.
Witches also used the sixth sense of cats to detect the presence of spirits: when a cat became suddenly or strangely scared or observing a fixed point, it meant that it had a supernatural presence there.
Receive all our tips by email!
Love Astrology? Subscribe Now and Receive Exclusive Content!
Signs that cats see ghosts
---
Your cat startles suddenly and for no apparent reason (they arch their back, widen their eyes and fluffy their tail);
You observe your feline looking at absolutely nothing for long periods;
Your cat is next to you watching when a usual noise at night happens;
Your cat is always disappearing and reappearing, as if it is on a mission;
It meows continuously at random things, like closed doors, for example, and it growls and hisses;
Your cat has its own favourite spot, to where it returns regularly;
It gets easily scared and starts hiding without any obvious reason;
Your cat's eyes follow movements in erratic patterns, mainly when nothing seems to be there;
You feel like something is in your house, and your cat behaviour confirms it;
You live in a knowingly haunted house and you have a cat.
---
You may also like: 
---