Desert Rose: use, properties and benefits
---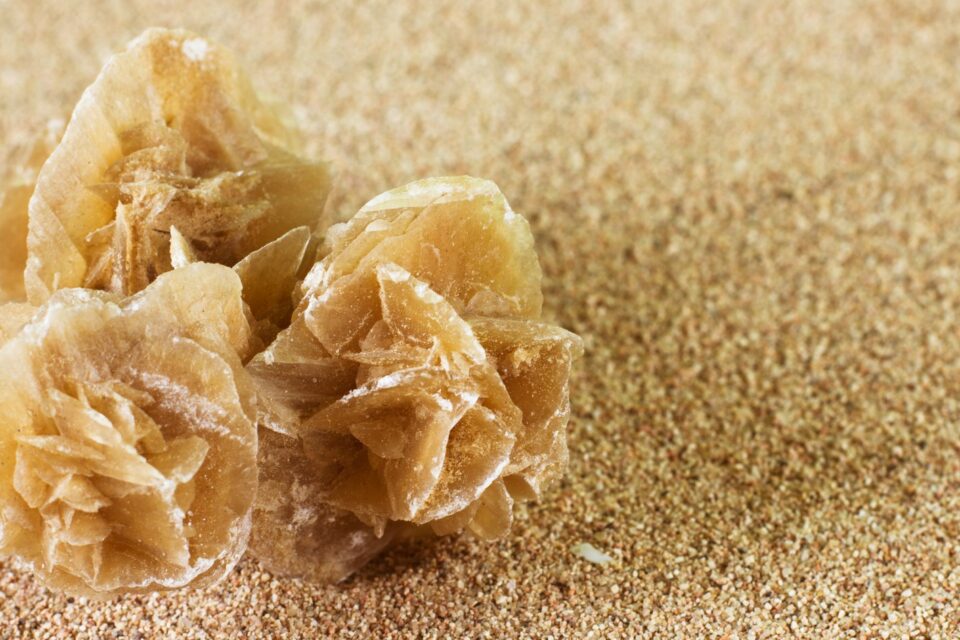 Desert Rose represents the earth element as well as the water element. It's a mineral formation, more specifically the result of the accumulation of plaster particles in the sand. This is due to the process of rainwater evaporation and wind erosion. From this fusion of tiny grains of sand through the force of nature its beautiful specimens are born. This stone forms when Selenite combines with the sand, rising these beautiful flowers.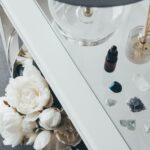 You may also like
Desert Rose spiritual properties
---
Desert Rose is a psychic energy generator. It acts as a home keeper, protecting it from negative energies and removing astral larvae. It's related to the Solar Plexus Chakra and the Heart Chakra, opening them to the purest energies of the universe, quieting the soul with the essential virtues of the heart and bringing joy to life.
Desert rose gives mental clarity and business success. It drives away negativity and resentment, strengthens inner power and willpower.
Emotional properties
Desert Rose is used to combat stress, nervous and mental illness, to overcome jealousy and envy and to arouse creativity in us. It helps to overcome shyness or inferiority complexes and also in problems that prevent us from relating cordially to others.
It helps to overcome all fears, fears, anguish, anxiety and depression, as well as to remove sadness and to promote mental balance, memory and intelligence.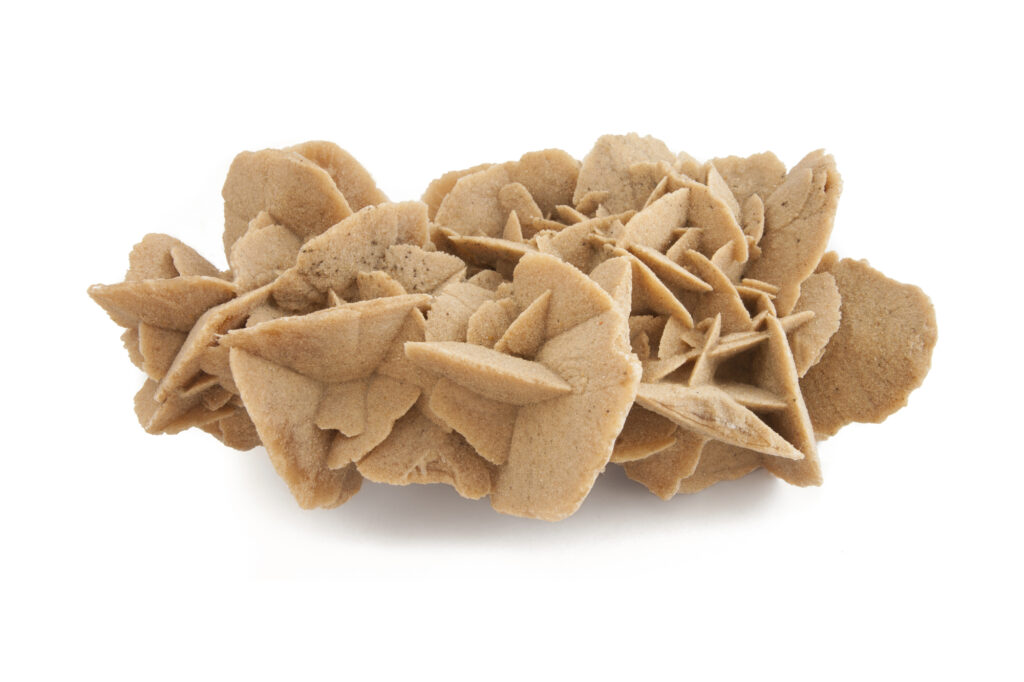 Desert Rose: physical properties
Desert rose helps prevent kidney, reproductive and urinary system problems, gallstones and kidney stones, aids in relieving extremity pain caused by poor circulation, arthritis or osteoarthritis and diseases related to the digestive system.
How to use it?
If you want to use the Desert Rose stone in your life for the best results, be aware that this is not that difficult. The use of stones may vary depending on the type of stone or purpose, but this stone has a few possibilities for use.
This stone is not very sturdy, so mishandling can compromise its appearance and spoil the whole concept of the stone. It can be used inside crystal or even glass cases to protect.
A good way to use this stone is to leave it under your home furniture. If you want the well-being of the stone to be passed on to your whole family, leave it in a common place like the living room, for example. However, if what you want is a more focused effect on you, leave it in your bedroom near the headboard.
---
You may also like:
---