How to create a personal altar
---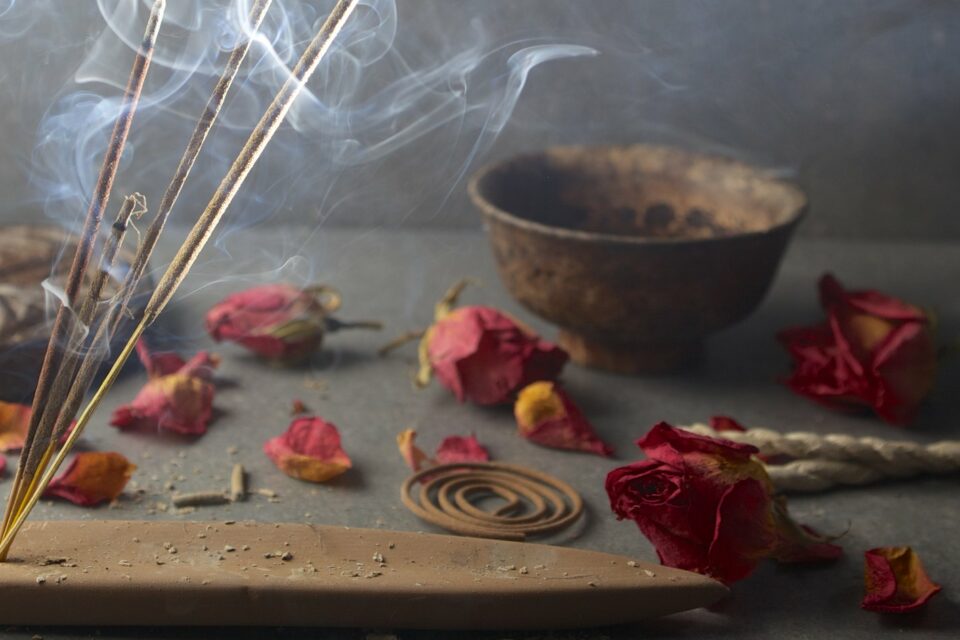 In a period where people of different religions and beliefs feel more comfortable expressing their connection with divine forces, having a personal altar at home is increasingly common, even for those who consider themselves without religion.
According to each belief there may be a more suitable place to set up your altar, however, the most important thing is the meaning it must have for the house and your family.
The altar will be the greatest connection with the spirit world, where angels, spirits of light and deities will transmit and deposit their energies in order to light and emanate your home.
Receive all our tips by email!
Love Astrology? Subscribe Now and Receive Exclusive Content!
Creating a personal altar at home
---
The altar can be made by many spiritual symbols, such as candles, bells, incense, water, flowers, pictures of saints and gods, loose texts, quotes, books, everything that can symbolize your spiritual connection and make this special place even more beautiful and intimate.
To create your personal altar at home, you won't need as many elements or very specific preparations. The altar can be present on a shelf, on a special table or even on a reserved part of a shelf. Decorate the space with towels and items that connects you to spirituality.
Images: pictures and small sculptures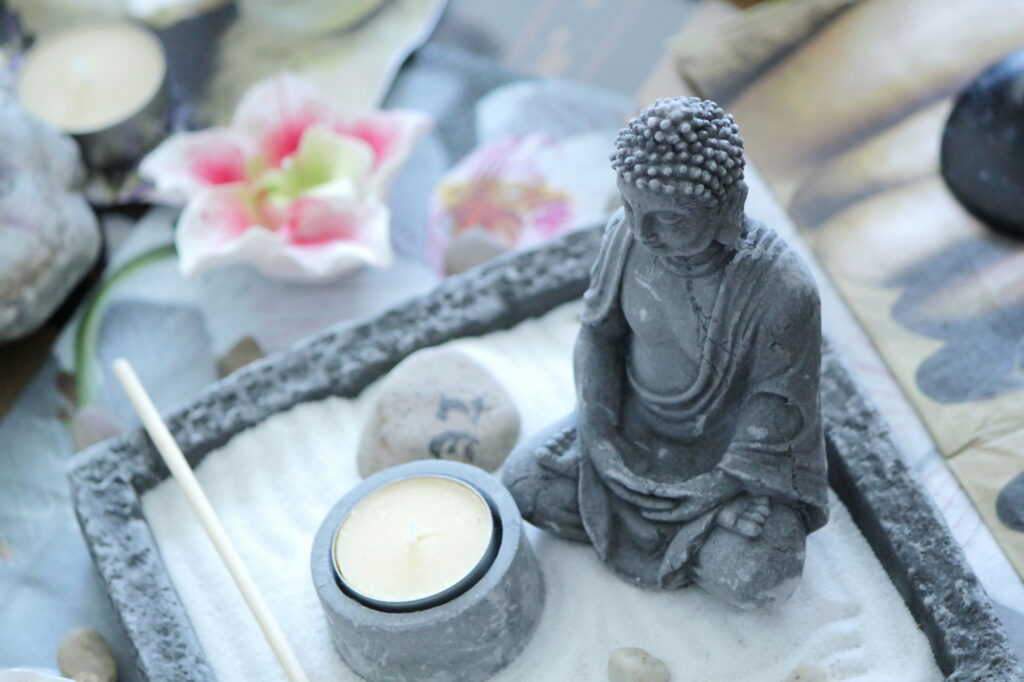 The images of saints and gods will say a lot about the religion or belief followed by the owner of the altar. It's not uncommon to see altars at home with images of different beliefs, however, this is not a problem, since the most important thing is to have faith and respect for what is there. These images are usually pictures or small sculptures, always positioned in front of those who believe in their powers.
Natural elements: air, earth, fire, water
The presence of natural elements such as water, fire, earth and air are also very present on personal altars, especially among the beliefs and spirituality of people who practice their faith outside traditional religions.
There are many ways to represent these elements: air can be represented by a small bell; earth by crystals that decorate the altar; fire by candles that act as well-known energy channellers; and water, in general, is presented in its purest form, offered in a goblet or any other suitable container.
In addition to activating good energies, plants and flowers are linked to the earth and, often, to their own energies, and may have very specific functions on the altar. Their colors also tend to influence energy and ritual connections, as well as being a widely used offering symbol.
Incense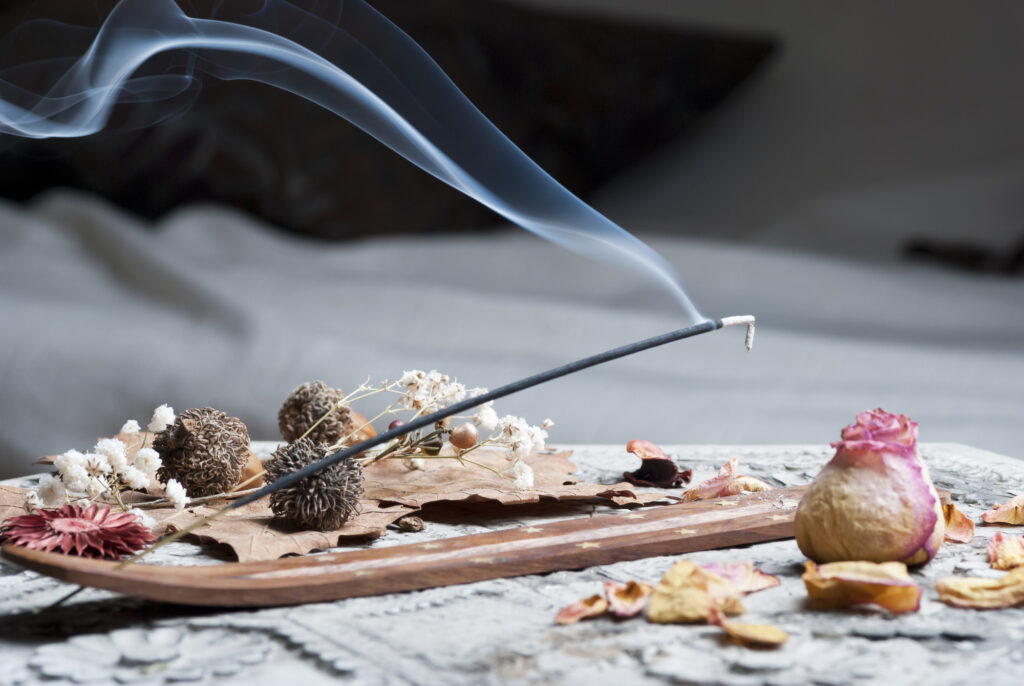 Incense sticks are also very common symbols of offering and a way of channeling energies. Some aromatic herbs, such as myrrh and frankincense, are widely used by Indians and Tibetans to aid meditation and contact with deities.
Books
Books are representations of knowledge and wisdom, and can be present at the altar with a single copy or even if prepared in the middle of a shelf full of them. They bring positive messages, prayers, mantras and teachings of the doctrines followed by the house.
---