How to meditate daily and become a Zen person
---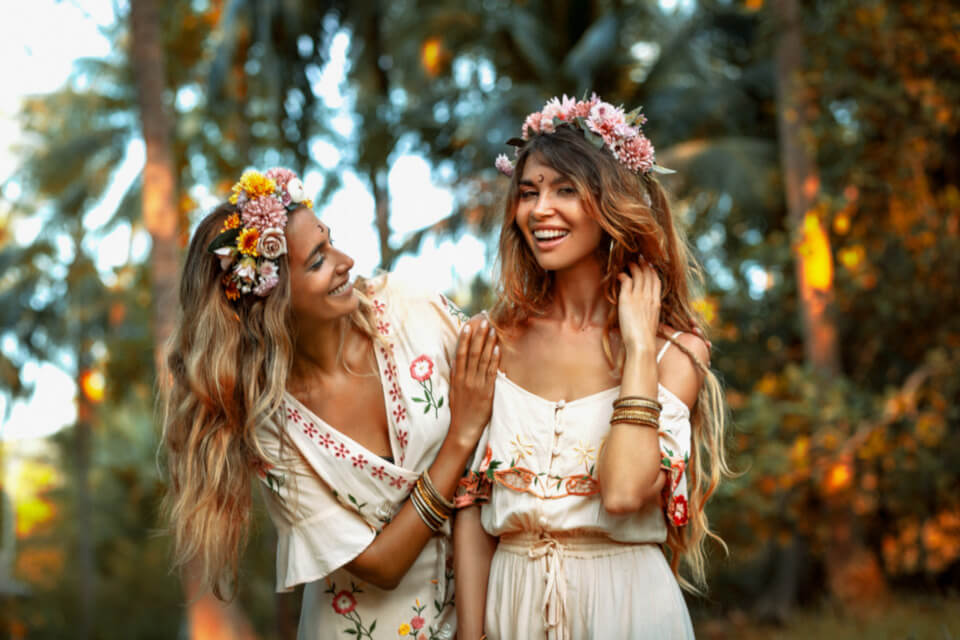 Meditation is one of the simplest habits you can adopt and do just by yourself: you can meditate anywhere, anytime and you will always have immediate and tremendous benefits. There is a misconception that in order to meditate you have to do it with a guru in a Zen center in the middle of wildest India, but it's not true. Meditating can be as simple as watching your breath while in the office, in the shower or walking. Even if you are a very busy person, you only need 2 minutes a day to dedicate to meditation. So, learn how to meditate daily.
Receive all our tips by email!
Love Astrology? Subscribe Now and Receive Exclusive Content!
How to meditate daily: step by step
---
There are countless ways to meditate, however, the goal here is not to find the perfect form of meditation, but rather to create a simple and daily habit around the act of meditating.
Choose a time and an impulse
It does not have to be an exact time, but a period in general such as in the morning after waking up or during lunch hour. The impulse must be something you do regularly and that can precede or follow meditation – drinking coffee, brushing your teeth, having a snack or taking a bath at the end of the day.
Look for a quiet place
Sometimes, meditating early in the morning – before the rest of the house wakes up for the day – is the best option. Alternatively, there are those who like a place in a park, on the beach or another outdoor place that is reassuring. Basically, the place is not the most important, the most important thing is that it is not to be interrupted for a few minutes.
Sit comfortably
Don't think too much about how you will sit or what you should wear. Focus exclusively on sitting as comfortably as possible: it can be on a pillow on the floor with your back against the wall, it can be cross-legged on the sofa or on a rug. If you're comfortable, you're fine.
Start with just 2 minutes
If you want to establish the habit of meditation, it is important to simplify. If you want, you can meditate for 5 minutes daily, but in reality you only need to set aside 2 minutes a day for meditation.
This is extremely important. Most people think they can meditate between 15 and 30 minutes and the truth is that they can. However, this is not a stress test and the goal is to establish a habit for life. And, to be successful, it is important to start with just 2 minutes. In addition to being much easier for beginners, it is a virtually foolproof method. You can start meditating 5-7 minutes a day after being able to do it for 7 days in a row; then 10 minutes a day after being able to do it for 14 straight days; then 15 minutes a day after being able to do it for 21 straight days; and 20 minutes if you can meditate during that time every day for a month.
5. Focus on your breathing
As you inhale, follow the breathing path through your nose, throat, lungs and belly. Sit up straight, with your eyes open and focused on the floor in front of you. If you want, you can also close your eyes, but always keep your concentration. As you exhale, follow the breathing path again.
If it helps, you can count one breath in, two breaths out, three breaths in, four breaths out and when you reach the tenth, start again. If you get lost along the way, no problem, start over. Your thoughts may start to wander (and the most natural thing is that they do!), so slowly focus on your breathing again. In the beginning, this whole process – as simple as it may seem – will prove to be a little difficult but, with daily practice, it will quickly become a natural gesture.
And there you have it
A simple way to meditate. Do it every day, after the chosen impulse, for 2 minutes and, after a month, you will have implemented a very Zen and healthy habit in your life.

98.1% (1312)
How to meditate daily – Other ways to meditate
Sitting and concentrating exclusively on your breathing can not only be considered meditating, it is an act of mindfulness and full concentration. It is an excellent way to train yourself to focus all your attention on one thing or gesture or moment. After you have perfected this simple meditation act, try other ways to practice mindfulness and full concentration:
When you are stressed, stop for a minute, concentrate on your breathing for those 60 seconds and let your mind return to the present moment;
Take a walk and, instead of thinking about everything you have to do sooner, focus on your breathing, your body senses, your surroundings;
When eating, eat only. Focus on the food, what you are feeling when eating and the flavors and sensations that this meal is giving you;
Focus on the ritual that is preparing your daily cup of tea or coffee, on their flavors and aromas, on the sensations they provoke, on your own breathing throughout the ritual;
Regardless of what you are doing – washing up, washing clothes, sweeping the kitchen – do it in a present and conscious way;
These are just a few tips. There are many ways to practice mindfulness and full concentration, including when you are working, exercising or socializing.
How to meditate daily – Why should we meditate?
Why simplify the art of meditation and create a small moment of daily meditation? There are countless good reasons:
It reduces stress and helps you relax;
When you practice mindfulness or concentration, it's easier to apply in your day-to-day life;
Full concentration allows you to truly enjoy life, to change habits, to live simply and slowly, to be present in everything you do;
It has been proven that meditation has several mental benefits, namely, better and greater concentration, happiness, memory, self-control, academic and professional performance;
It has also been proven that meditation can also have physical benefits such as improved metabolism, heart rate, breathing and blood pressure.
In fact, some of the most spectacular benefits of meditation are difficult to define – those who meditate come to understand themselves better, for example, and develop a level of self-knowledge that they had never known before.
In a simple way, sitting and meditating for a few minutes is an oasis of calm and relaxation that we rarely find in the life we live today. And that in itself is a good reason to incorporate meditation into your daily life.
---
You may also like:

98.1% (1312)
---