---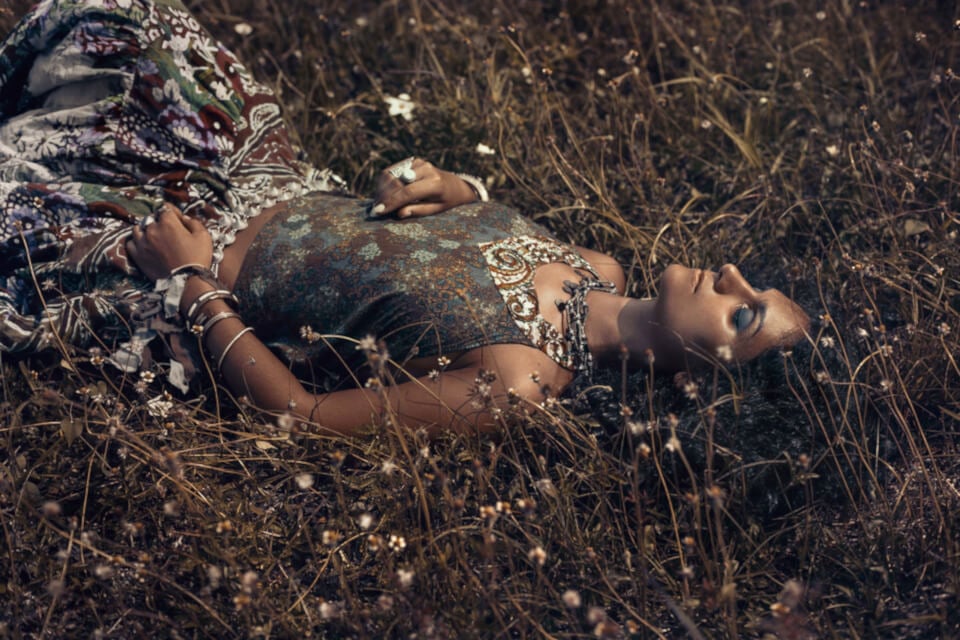 Our name and date of birth can indicate what the future holds for each person. It's called the Destination Number or Karmic Path, which represents the path of life and describes the nature of the trajectory that each one tends to take.
We'll explain to you how this number reveals a broad outline of the opportunities, challenges and lessons that a person will encounter in life.
Receive all our tips by email!
Love Astrology? Subscribe Now and Receive Exclusive Content!
How to calculate your karmic path
---
To calculate your karmic path is very simple. According to numerology you just need to sum the numbers of your date of birth (day + month + year, reducing day and month to 1 digit and year to 2 digits).
For example: for a person born on December 23, 1997, the sum would be day 23 (2 + 3 = 5), month 12 (1 + 2 = 3) and year 1997 (1 + 9 + 9 + 7 = 26) . This results in 5 + 3 + 26 = 34. Reducing again, 3 + 4 = 7. This person has a Destination Number 7. The only exception is when the sum results in 11, in which case there is no reduction.

98.1% (1312)
What does each number mean to your karmic path?
Karmic path 1
They are people with characteristics such as initiative, leadership skills, independence and autonomy; usually inventive, self-confident, competitive, courageous, restless and even arrogant. You need to focus on your goals. The most suitable professions are dynamic, with action and movement, challenging, creative, which include travel, which require leadership, autonomy, innovation and fighting competition.
Karmic 2
They have diplomatic skills, mental clarity, cooperation, they like to live in an affective and professional partnership. They prefer not to expose themselves and may feel insecure, thus losing opportunities to demonstrate their skills and talents. The most suitable professions include activities of diplomacy, intermediation, service to people, their relationships, work carried out in partnership, art, culture and aesthetics.
Karmic path 3
They have the ability to communicate and express themselves. Sociable, attract people and like to expose their ideas. They are interested in art and beauty, they are optimistic, creative, youthful. They like freedom, novelties, do not sympathize with routine. Restless, they can talk too much. The most suitable professions include activities related to communication, information, aesthetics, entertainment, people, travel. They have potential for creation, for innovation. They do not appreciate stressful and predictable activities.
Karmic path 4
Rational, methodical, hardworking and conservative people. They like routine and appreciate having everything under their control, rejecting unforeseen events and changes. They manage and manage with skill, live well with hierarchy, are dedicated and persevering, seeking balance in all sectors of their lives. The most suitable professions include activities that require planning, administration, routine, control, seriousness, respect for rules and techniques, patience, predictability. Activities that require intense work.
Karmic 5
They have a desire and need for freedom, attraction to the unknown, self-expression. Trips are like great breaths of life. They seek incessantly for the new, for pleasure; adaptable, flexible, tolerate unforeseen events. Creative, willing, restless, persuasive, talkative, modern. The most suitable professions include activities that require versatility, flexibility, travel, contact with people, communication, sales, negotiation. They don't live well with routine, schedules, but are very productive whenever their intelligence is challenged.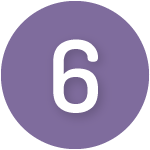 Karmic path 6
They are collaborating people, who assume social responsibilities and act in search of harmony for all. They are kind, sociable, understanding, affective, diplomatic, integrative and have artistic gifts; capable of personal sacrifices for a cause or for the well-being of the group. The most suitable professions include activities that require humanitarian concerns, diplomacy, that take care of social well-being, require practical sense, responsibility, personal donation. They can dedicate themselves to art or healing therapies.
Karmic path 7
They seek knowledge, study, research; need moments of privacy. They have great analytical and technical skills. Intuitive, they have an interest in mystical subjects. Observant, careful, introspective, they need to develop sociability. The most suitable professions include activities of research, investigation, study, analysis and teaching, science, occult, esoteric, metaphysical. They prefer peaceful environments in which to preserve their work privacy.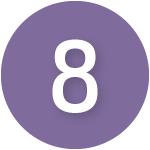 Karmic 8
They seek material conquest, success in all activities in which they engage. Great determination to carry out their projects, they are not dispersed, they are focused. They are proud, which motivates victory. Rigid, strong, they hide their weaknesses. They can be intolerant and arrogant. The most suitable professions include activities that require risk, execution, productivity, merit reward, competitiveness, cunning. They know how to deal with pressure and stress and have a great capacity to assume leadership positions, including progress in their own business. The difficulty is to occupy positions that you consider below your capacity.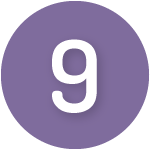 Karmic path 9
They have the capacity for personal giving to engage with humanitarian and social needs; interested in the common good, do not seek recognition, are sociable, creative, sensitive, charismatic, interact well with all types of people, as they respect differences. They must help without giving up their personal projects. The most suitable professions include activities that involve a great need for personal donation, understanding, idealism, volunteering, philanthropy. Diplomatic, artistic and mystical ability. Involvement with other cultures and territories.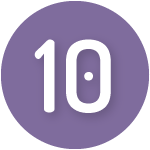 Karmic 10
They are idealists, able to see what others do not perceive. Intuitive, they are attracted to the unknown, original. Leaders, high capacity for understanding, difficulty adapting to the normality of the world and being understood. They seek to get involved in projects that aim at social welfare. It is necessary to develop the practical sense to realize their ideals. The most suitable professions include activities aimed at social contacts, interaction with the public, mass, leadership, charisma. Involvement in humanitarian issues.
You may also like:

98.1% (1312)
---