Lakshmi: the Indian goddess of wealth and prosperity
---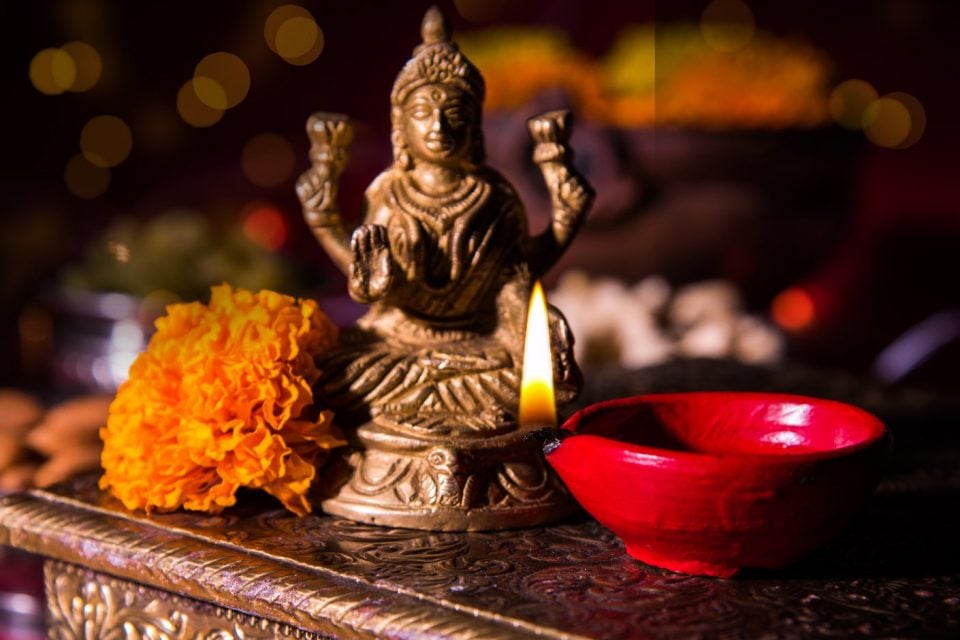 Lakshmi gets her name from the Sanskrit word Laksya, which translates into "end" or "objective." It is conjured by the Hindus to request plenitude, riches, influence, flourishing, love and safety. She is the Home Goddess of pretty much every Indian house. Learn how to appeal to this goddess to request success and security in your life.
Its four arms symbolize the four directions of room with its omnipotence, omnipresence and omniscience. That is, they are images of their flawlessness and opportunity.
At long last, the symmetry of her body demonstrates the parity, equity and harmony that her figure radiates. Notwithstanding sitting on a huge batch of 100 petals, symbol of her greatest holiness and self-control over creation.
Lakshmi: the powerful goddess of wealth
---
Lakshmi is represented by a beautiful woman, who may be sitting or standing on a lotus flower, with golden skin and four arms. In two of them, she carries earthen jars with precious things, like gold, in the other two she usually carries lotus flowers. Next to her, there are always two elephants, who give her presents, wreaths of flowers or splash water on the goddess.
In some representations, the goddess appears flying mounted on an owl. This bird is a symbolic representation of Indra and is called Uluka. Indra is a God associated with the bird, partially blinded by daylight, and this warns of the pursuit of spiritual wealth.
The Indians invoke this goddess for several reasons: to ask for material as well as spiritual prosperity. They also call for physical health, spiritual well-being and harmony within their homes.
She represents female power, purity, fertility, the embodiment of wealth and abundance. She encourages her faithful to enjoy the pleasures and riches of the material and spiritual world, stimulates them to seek wealth and enjoy the fruit of their work.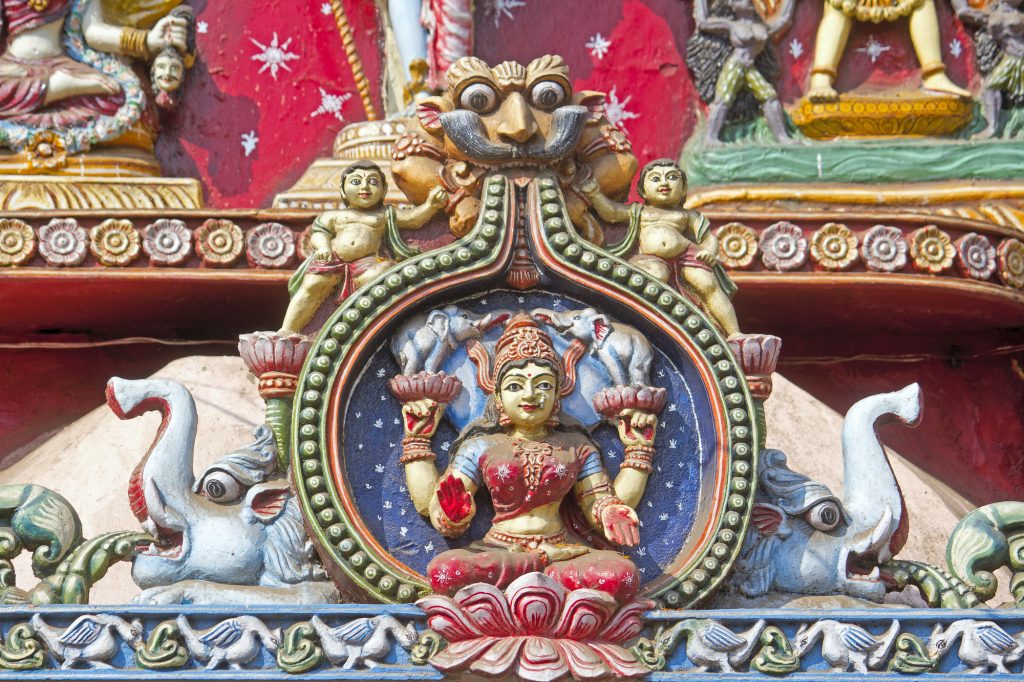 How to evoke Lakshmi?
To praise the goddess, ask and thank her; it is appropriate to set up an altar for her alone. The worshipers place offerings like coins, flowers, cups with water and incense to the goddess. Set aside a portion of your day to stand by the altar and meditate and ask her for her blessing. She usually blesses the altars during full moon nights.
Here is a short prayer to the goddess of prosperity and wealth:
"O goddess Lakshmi, I thank you for the abundance that feeds my material life and offers me a multitude of wonderful opportunities to radiate the divine light. May we all benefit together from this. Thank you for the peace, joy, happiness, and love you cover my life with, I thank you for the energy which I have to fulfill my highest aspirations, my most distant dreams and my most needed desires. Thank you for being the strong support for this material abundance. I gratefully acknowledge all your blessings and ask you to continue helping me for the rest of my life."
---
You may also like:
---