Moon Phases of October 2022
---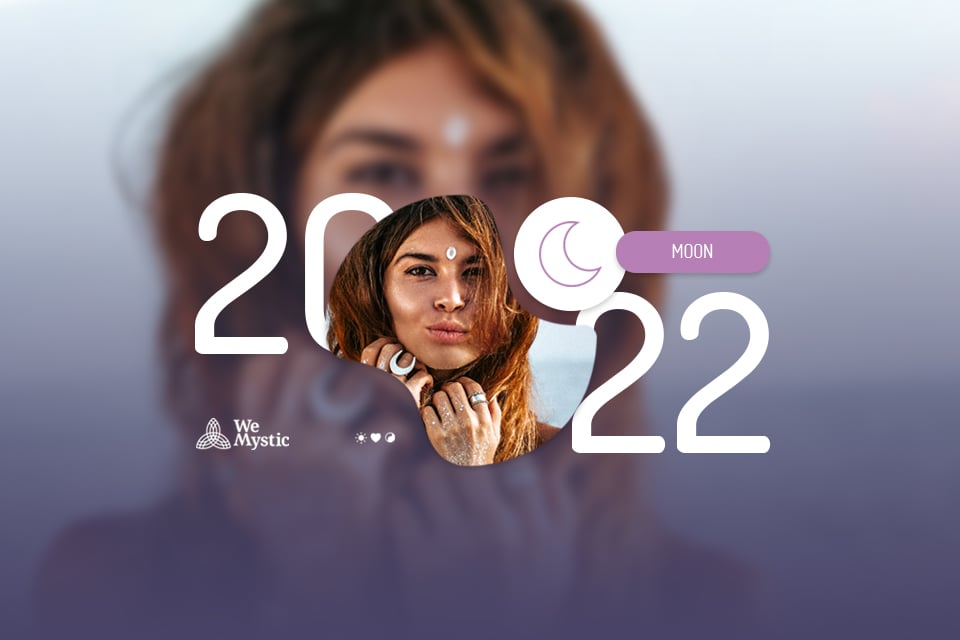 Brasilia TimeZone | Brazil (GMT -3)
Far beyond mere recommendations, the Moon Phases in October brings news and valuable advice. You will have to exercise more positive thinking if you want to attract peace in times of turbulence. A daily and rewarding exercise.
Are you curious to know the forecasts? Then check out the complete October 2022 lunar calendar below. The year is just around the corner, but here you can already structure what to expect in the coming weeks. Read on for the Moon's revelations and hints for each cycle of the month.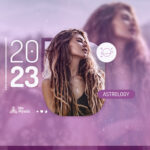 You may also like
Moon Phases: October 2022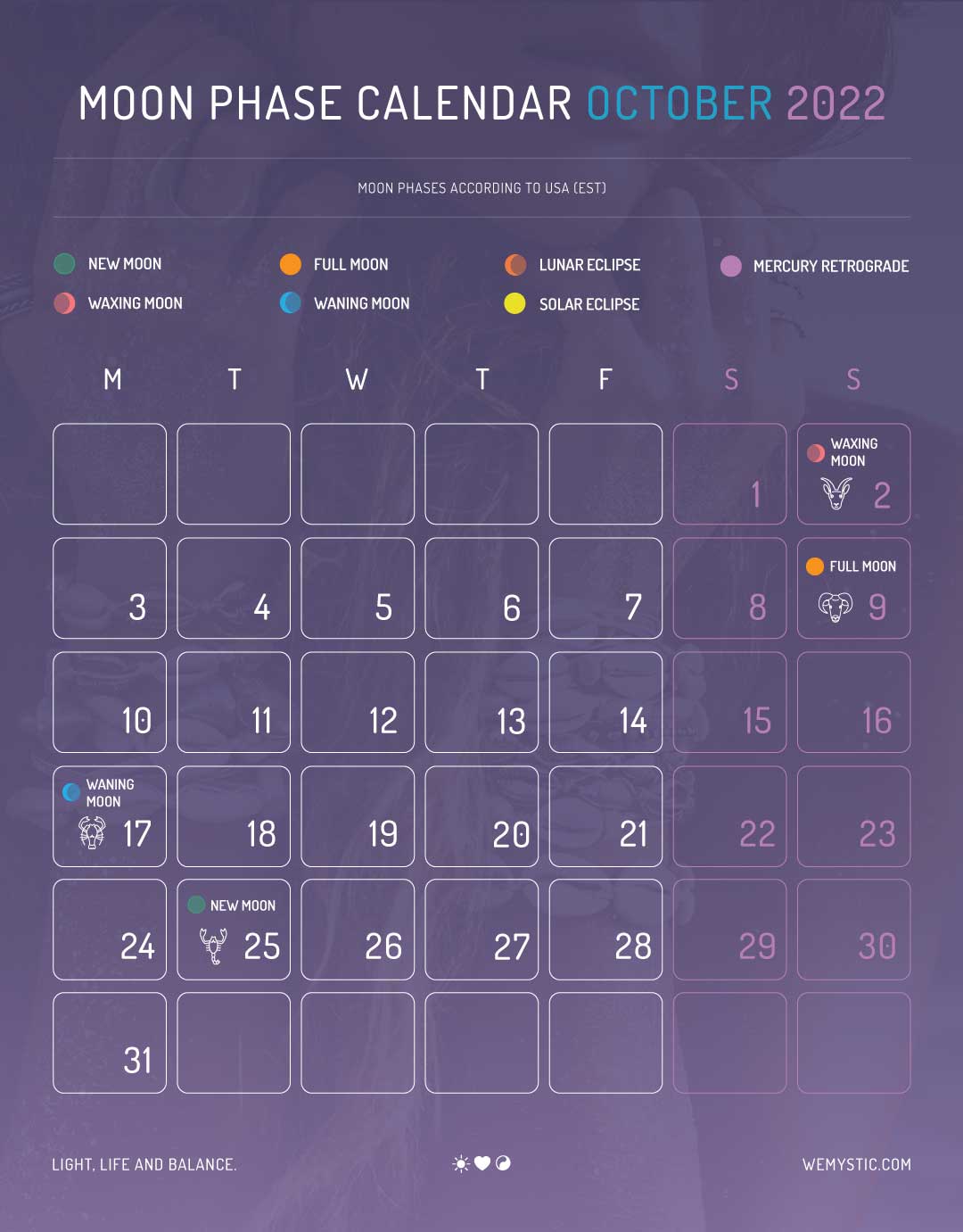 Click to check out the Moon phases for this year!
---
Moon Phases in October: Crescent Moon in Capricorn
Are you ready for action? It's no good saying no, you are already ready for this energy. But are you setting the right goals? Are you saving money as much as you would like? Are you giving your family enough attention? Get out of your comfort zone and get moving!
Starting on the 2nd, take stock of your attitudes over the past few weeks, making the necessary moves to direct your goals. You will feel more dynamic, impulsive, and seek to reconsider some issues or even launch into drastic and beneficial changes. Embrace this period with passion and achieve what you want, after all, the Moon is in Capricorn, and the recognition will come soon!
Moon Phases in October: Full Moon in Aries
On the 9th a bright Full Moon appears in the sky. With it, moments of harvest and much gratitude will come. During this period you will feel seized by a burning desire to manifest your creativity and launch into the new. However you may not have achieved some of your goals this year, and therefore a wave of emotions will speak louder.
Many of your goals and projects will come to fruition later this month, but they may go unnoticed if you are too caught up in wishful thinking. Seize opportunities with your feet on the ground! Aries is influencing the period; it's time to shine! Nothing and no one can stop you!
This will also be a cycle of intensity, empowerment, and you will come to value what you have more and let go of all the aspects of life that no longer serve you. However, beware of impulses, which will be on your side from the previous lunar phase! It will be possible to find harmony, but you will have to fight a battle for it.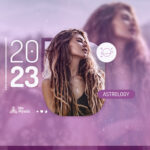 You may also like
Moon Phases in October: Waning Moon in Cancer
October has started in full swing, and there is still a lot to face ahead. But for now, take advantage of the Waning Moon to rest, organize your thoughts, and find a spiritual opening in order to connect with yourself and the Universe.
During this process of introspection, many answers may emerge. How are your relationships going? Your family? Your health? Your emotions? Ponder each of these topics in search of solutions and, if necessary, tie up loose ends. Correct and organize your life. Avoid starting a new cycle with unfinished business.
The presence of the sign of Cancer during this phase invites you to let go of the past, changing your present – either through actions or thoughts. There is still time!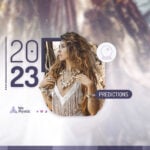 You may also like
Moon Phases in October: New Moon in Scorpio
On the 25th you will be ready to start over with the arrival of the New Moon. This is the perfect time to start defining and initiating new projects, which can involve the most diverse areas of your life. Starting a diet, changing your look, making a commitment, there are many possibilities now.
If you are feeling confused, prioritize positive thinking. The New Moon is a period of great magnetism, capable of storing certain energies – so always bet on the best. Be careful not to act in an indiscriminate and exaggerated way. Follow the plan, and do not underestimate the influence of this lunar phase.
And this time it is Scorpio that invites you to let go of the past; to adopt a new lifestyle and live the present moment with all the intensity and quality you can.
Moon Phases in October 2022: the energy of the stars
The month of October will be marked by a lot of planning and reflection. Even though some ups and downs may occur during the period, you will need to turn inwards if you want your plans to go ahead. Even during the most emotionally uplifting phases, like the Crescent and Full, you will feel the need to ponder better what you are doing with your life.
Advice from the stars: if you want to reach the top, you must learn to serve, to be humble, first of all. Only in this way will you be able to arouse the support of the people you have under your supervision.
If you resort to cunning or violence, or even intrigue and manipulation, you will always meet resistance and put even more obstacles in the way of getting the help you so desperately seek.
So besides staying flexible, you will need a lot of perseverance and willpower this month. This behavior will get you through challenges with integrity.
---
---