Tarot for October 2021: complete predictions
---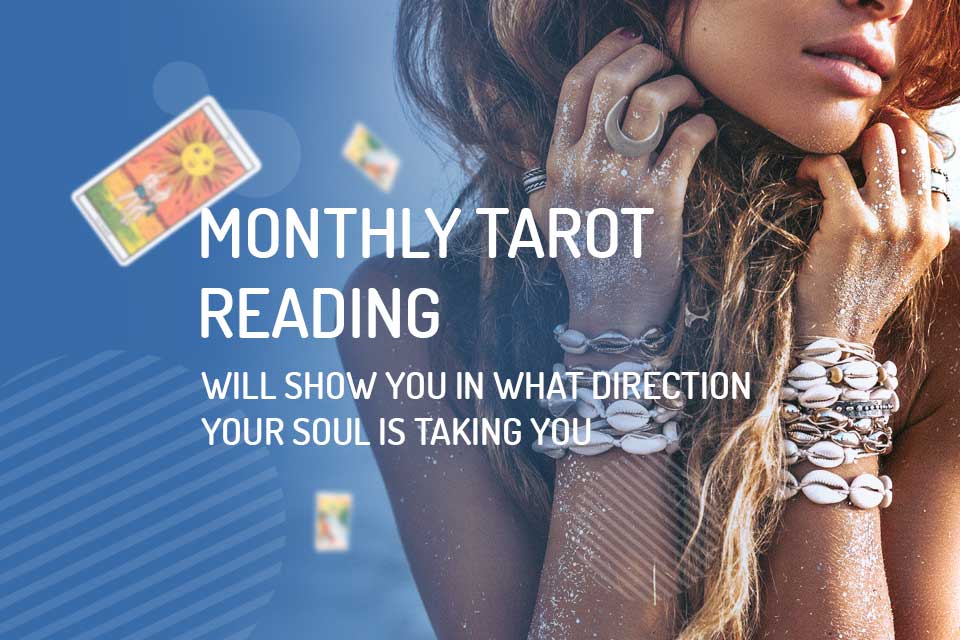 The month of October will be marked by a great calm, unexpected victories, and greater rational sense for the entire zodiac, especially due to the influences of Mercury, Venus, and Mars in each sign's life. Besides this, it will tend to be a phase full of intriguing news that will move more than ever the personal, love, and professional routine of those ruled by each sign.
Moreover, very important and expected events, such as a new job, a new love, a child, or a wedding, await you soon. This will also be a time when new phases will begin and you will experience real progress in your spiritual and financial life.
Finally, try to always be close to those you love the most, and live in harmony with others so that you can evolve and expand your horizons even further from now on. See also the card of the deck that will rule your sign this month!
The Tarot in October for each sign of the Zodiac
Courage for Aries
Card: The Hanged Man
This card indicates that this will be the ideal period for you to take more risks and seek new paths among the possibilities that arise, Aryan. As a result, your love life will tend to be more peaceful and you and your partner will avoid unnecessary tensions. Furthermore, avoid remaining in the obvious and create new opportunities to go beyond every day, especially in the professional environment. As for the financial, mature with problems that life brings you and be very careful not to sacrifice yourself too much for those who never collaborated with anything.
Serenity for Taurus
Card: Temperance
This card announces enormous inner peace in all areas of your life, Taurus. Thus, you will be surrounded by understanding people who cheer for your success above all else, for exactly this reason, always be grateful. Lovingly, focus on sharing even more happy moments with your loved one, as soon your family could increase as planned. Professionally, you will be more flexible and willing to take risks to get where you always wanted to go, but without stress or exaggerated demands.
Plenitude for Gemini
Card: The World
This will be the ideal time for you to achieve even more success and privileges in your personal and love life, Gemini. So if you are single, take the opportunity to be around those who matter most to you, as good options will rain in your garden. In your professional life, be even more creative and lead your team with enthusiasm and confidence, because they will be mirroring more and more on you and your words to go in the direction of the expected rewards.
Equilibrium for Cancer
Card: The Madman
This will be the perfect time to enjoy the bonanza and tranquility that has taken over your life, Cancerian. With that, enjoy the uncomplicated and peaceful days alongside your loved one and family members. Also, meet up with friends again, plan trips, and fulfill material plans that have been on hold for a while. For the rest, take the opportunity to take care of your health again, breathe fresh air, and enjoy beautiful afternoons with your loved ones in a park, with good music, laughter, and lightness of spirit, just as you wished for.
Growth for Leo
Card: The Star
This will be a phase in which you should look for new paths to follow and broaden your horizons even more, Leonine. To do this connect with yourself and seek within yourself the true essence of your desires and certainties so that they can be put side by side with your plans and you can see further ahead. Meanwhile, practice your generosity, don't lose faith and the will to interact with people, and accept to be an important part in new articulations in your office.
Renewal for Virgo
Card: The Wheel of Fortune
This card indicates that positive changes are on their way in your life, Virginian. Thus, both your personal and love life will tend to go through small and big renovations that will make you grow and go far beyond what you could ever expect. So be open and calm about the future, as it will bring new people, pleasant moments, and very important and promising financial rewards in this phase of upheaval.
High Astral for Libra
Card: The Magician
This moment will be ideal for you to intensely experience all the passion and harmony that comes your way, Librian. So look around you and see how well things have been flowing in all areas. Be grateful, practice your altruistic side, and spread joy wherever you go, because only in this way everything will be even more amazing and fulfilling for you during this phase. Furthermore, run away from conflicts, traps, and tricks. Win people over by your brightness and friendliness, because this way you will end up winning new friends and admirers of your ideas and worldviews.
Card: The Empress
This month will bring even more positive energies, sensuality, and success to your personal, family, financial, and love life, Scorpio. So make the most of the many opportunities that arise, applying your charisma, resourcefulness, and intelligence in everything you do. Furthermore, be affectionate and present with the people you love, because this will make all the difference in your relationship. Finally, show as much as possible your ability and willingness to risk new ways and approaches, because people still doubt whether or not you can accomplish what you have promised.
Card: The Tower
October will be a month when you will undergo a real life revolution, Sagittarian. So rework your plans, chart new routes, and restructure your expectations of people and relationships that have been built up to this point. Think that from now on you will start on a new path and you won't be able to take anything bad with you. For the rest, make an effort to give new meaning to your dreams and just look ahead, forgetting everything that is left behind and no longer serves you.
Card: The Judgment
This will be a phase full of positive and promising news for your life, Capricorn. With that, be open to unexpected loves or new steps in the relationship you already have. At work, look forward to a promotion or salary increase that will bring you many advantages and make it possible to fulfill long-standing material dreams. Finally, you will be surrounded by people who recognize you and want to see your good, so be more grateful every day to each one of them.
Card: The Moon
This will be an ideal time for you to make important decisions in your personal life, Aquarian. So stay away from contacts that don't want anything more serious or stagnant relationships with people who just take advantage of your company. In your professional life, stay away from intrigues and dishonest people who want to pull the rug from under everyone's feet, as this will damage your image in the office. Finally, avoid taking risks, be they personal or financial, because everything can be lost.
New Beginnings for Pisces
Card: The Empress
This card indicates that this will be a time of terminations, break-ups, endings, and especially internal reinventions, Piscean. So, don't let yourself get carried away by frustrations and try to be firm in your attitudes, even ready to get rid of people and memories that are bad for you. Furthermore, seek maturity, evolution, renewal, and prosperity in your experiences, be them personal, loving, or professional. Finally, understand the pain of this process and be grateful for being able to be reborn and show yourself in a new version to yourself, to others, and to the world.
---