Numerology 2023: The Energies of the Year 7
---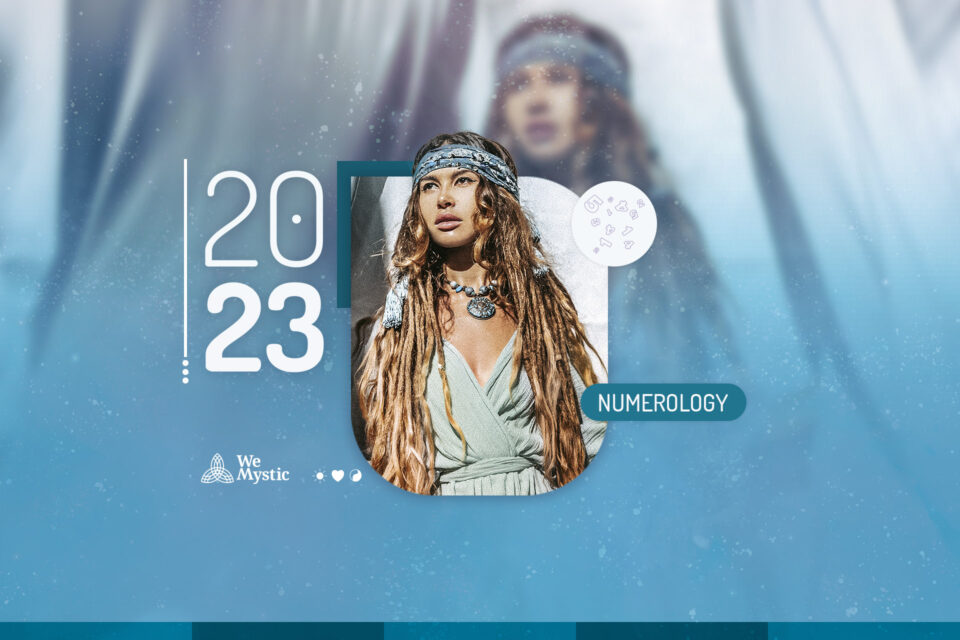 The year 2022 brought energies for strengthening relationships, spending more time at work, and even creating new bonds of friendships and love. Meanwhile, 2023 brings a slightly different vibe. The coming year will be conducive to looking inward and reflecting on everything you learned in the previous year.
You probably went through many cycles in 2022, and still haven't realized how much you have transformed yourself. So it is in this energy that you should work in 2023. That is, looking for ways to understand how your vision for the world is. If you have changed drastically recently, now is the time to bring it all out.
Below, find out what the numerology meanings of year 7 are, and what 2023 has in store for you!
Numerology 2023: the energies of the year 7
Numbers are always present in everyday life, to organize information, pay bills, and other activities. However, when the subject is self-knowledge, what many people have not yet realized is that numbers have a great symbolic force.
If everything is energy and, somehow, everything is connected, numbers are possible symbols to measure something incomprehensible in the physical world. With this in mind, each number will have a specific meaning. When it comes to the year 2023, the central energy is the number 7, because 2+0+2+3=7.
The number 7 represents the integration between the physical and spiritual world, and also indicates transformation, mystery, and introspection. So, if the year 2022 contained the energy of balance and the need to make important choices, the year 2023 brings the opportunity to put into practice all the learnings obtained so far.
However, there is no need to rush to put your plans into matter, because the energy of the 7 indicates wisdom, not speed. So move slowly, discovering little by little the new being you have become.
The main warning is about self-knowledge, because the year 2023 favors self-knowledge and a deep look at yourself. Therefore, it is essential to seek balance, to avoid becoming an extremely demanding person, both with others and with yourself.
See also
Numerology 2023 in love
In love, the year 2023 can awaken old passions and bring deep relationships closer together. In case it is not your desire to rekindle something from the past, know that the energies are also favorable for starting new soul relationships.
In order for this to actually happen, it is crucial to open yourself up to the new and not be afraid to surrender. In 2022, your focus may have been on your career and pursuing your goals. However, in 2023, the energies favor looking at yourself and realizing which relationships are important to you.
If you feel lonely after 2022, then 2023 is the time to create new bonds. It is worth remembering that cultivating relationships and having quality moments, depends on you and your partner. So put your energy into reciprocal relationships that will boost your growth.
Numerology 2023 in professional life
At work, 2023 will be the ideal period to explore your creativity and work on new projects. If you want to start a business or seek a new job opportunity, the vibrations will also be resonating in your favor.
For everything to flow in the best possible way, it is crucial that you take responsibility for yourself and embrace your journey. In recent years you have had to work hard, and the year 2023 will be no different. However, the energy of the 7 drives transformation.
With this in mind, it is time to change the course of your life, so reflect on what no longer works in your professional field. For those who want to make a career transition, the vibrations will be positive.
Remember that nature is constantly changing, and you must be willing to go along with the natural flow of life. Otherwise, everything may become more difficult for you.
So if new opportunities are appearing on your path, that is, if the universe is moving in your favor, so that you can work in the area you want, don't resist. Big changes happened in 2022, and now that the dust has settled it's time to understand your new reality and reap the benefits of it.
Numerology 2023 in health
In health, the year 2023 will be favorable to start new physical activities and seek a healthier and more balanced diet. However, it is necessary to cultivate patience to achieve your personal and professional goals, remember that you should not overload yourself.
Another important point is that 2023 will be important to start new relationships, the opposite can trigger negative reactions in your health. In other words, isolating yourself from the world tends to damage your mental and emotional health.

98.1% (1312)
Advice for 2023
The year 2023 brings, mainly, awareness to understand your behaviors. All this will provide courage to move in the right direction. While 2022 was a year of making choices and building pillars, 2023 will be the time to become aware of your previous actions and filter what is relevant to your life.
However, it is not yet the time to make big climbs in the outside world. For, you will need to get to know your inner world and integrate the transformations you have experienced so far.
The year 2024 receives the energy of 8, being a vibration of stability and prosperity, so the year 7, will be ideal for taking the first steps towards what you want to achieve. That is why it is so important to look inside and uncover your deepest and truest desires.
It is worth noting that the vibrations will be favorable for taking on all your power, which was not yet within your reach in previous years.
The complete 2023 forecast for your sign
You may also like:

98.1% (1312)
---