Pisces and Pisces compatibility
---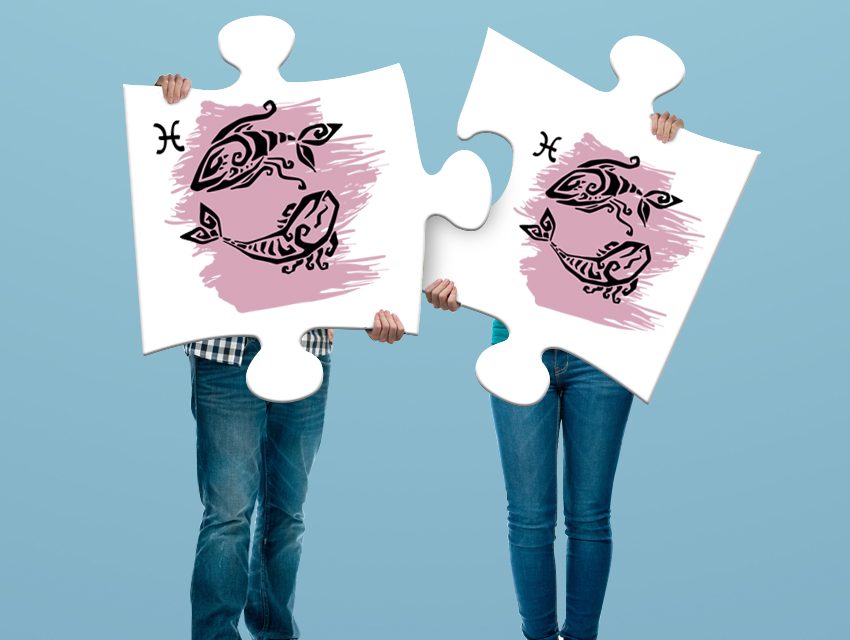 A couple formed by Pisces and Pisces has high levels of compatibility. However, before checking the compatibility, learn a bit more about this sign.
Pisces is a sign of water and changeable nature. The couple formed of Pisces and Pisces is quite compatible and very adaptable. This condition will give them in love a stable, lasting and fairly long relationship.
Pisces is a sign that is very mystical and very spiritual. Basing a relationship on the qualities that come from the spirit is a guarantee that both surrendered to the heart in a relationship without any limitation.
Receive all our tips by email!
Love Astrology? Subscribe Now and Receive Exclusive Content!
Pisces and Pisces: how will the relationship work?
---
Pisces is extremely given. The romantic relations established between Pisces and Pisces are nourished in spirituality. Each native has both positive and negative qualities. Pisces when it is on its positive side is very humble and compassionate.
The union between two natives of the zodiac sign of Pisces is quite significant because they have the ability to adapt to changes. This ensures that in the romantic relationship to be established by both changeable signs, they will face the problems of life with total dedication.
The signs of water have the characteristic of emotions exaltation in its structure. Pisces partners can withstand any kind of problem, no matter how great the sacrifice they must make to maintain the relationship.
How do they communicate?
In life, the people who occupy the planet Earth have characteristics that make us be kind or evil. The disadvantage of Pisces is that it tends to identify with the various vices that are treated in society.
The most common addictions are drugs and alcohol. This happens to Pisces due to the turbulence of the water that is contained in its essence. The clarity is reached in the bottom of the sea and there we will find Neptune, regent of Pisces like master of the marine waters.
The mission in Pisces life can be chosen by himself. The couple formed by Pisces and Pisces must choose whether to follow the path of spirituality or madness or vehement vices.
One member of the couple is enough to be clear, and the other will take his hand and leave the darkness in which he might be.
What about sex?
The sexuality between this couple is full of fantasy and dreams. They can enjoy spectacular intimate moments of immense passion. Their sex life may be magical, but in many cases, they may not even come into physical contact, keeping their relationship platonic.
This is not a consequence of a lack of initiative, but of the Pisces native's own need to remain in his emotional perfection bubble and his fear of bursting this bubble into a physical relationship that requires dealing with physical imperfections.
---
You may also like:
---