Portal 06/06: A day of peace, love and harmony!
---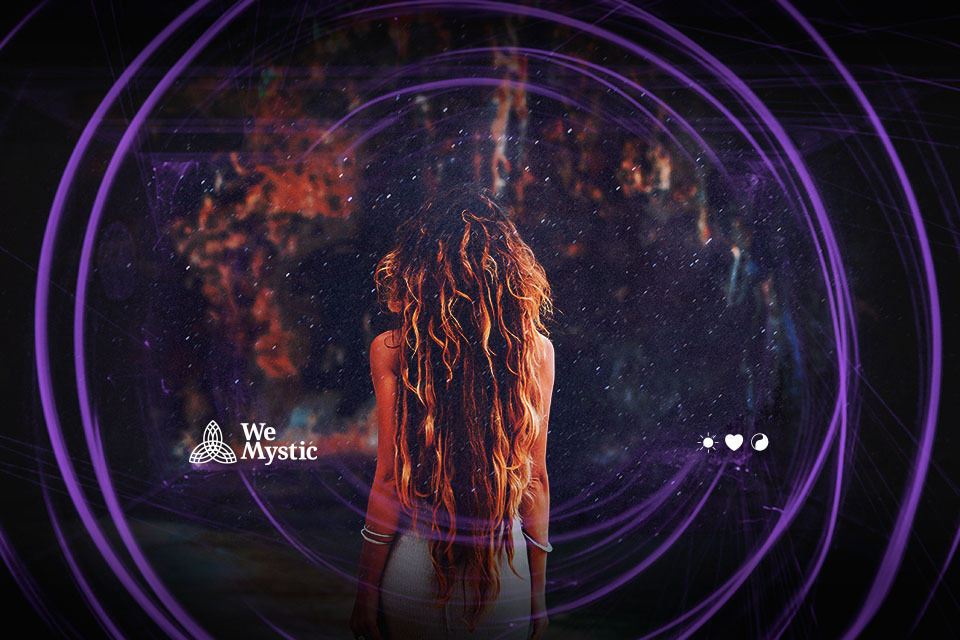 On June 6th, a powerful cosmic event known as the "Energy Portal" is scheduled to occur. This date carries with it significant energetic influence, which can be harnessed to manifest desires and goals. In this article, we will explore the numerological approach related to the energies of the portal 06/06, and present a ritual for you to make the most of this special moment.
Receive all our tips by email!
Love Astrology? Subscribe Now and Receive Exclusive Content!
The portal 06/06 and its numerological meaning
Numerology is an ancient tool that explores the relationship between numbers and cosmic energies. In the case of the portal 06/06, we can analyze the numbers involved to gain insights into the energies present.
First, we will focus on the number 6, which represents harmony, balance, and love. This number is associated with conflict resolution, emotional connections, and the search for emotional stability. In the context of the energetic portal, the number 6 suggests that energies will be focused on emotional healing, strengthening relationships, and creating harmony in different areas of our lives.
Furthermore, the sum of the numbers in the date (6 + 6 + 2 + 0 + 2 + 3) results in 19. This number can be reduced to 1 + 9, which results in 10 – and 1 + 0 = 1. The number 1 brings with it the energy of new beginnings, potential, and creation. It represents a favorable time to set new intentions, plant seeds, and start projects that can shape our future.
Thus, the combination of the number 6 and the number 1 indicates that the portal 06/06 brings an energy of renewal and growth, emphasizing the need for emotional balance and the creation of solid foundations for the future.
The time has come to resolve your unfinished business!
The number 6 is strongly connected with family, home, and domestic issues. It brings a sense of responsibility and care for loved ones. It is also associated with compassion and service to others, seeking balance in all areas of life, and promoting the search for inner peace.
So, in the face of such beautiful energy, how about unraveling this forehead to get closer to the people you love most in this life? Set aside your differences, and if you have to ask for forgiveness or forgive someone, now is the time!
Get in the kitchen and make a hearty meal for your family or your life partner. If you don't have many cooking skills, buy something simple, but that shows that you remember and pay attention to the details – or invite them out for a meal.
The important thing here is to be close to those who have always been there for you. If you have someone going through a difficult time, offer your ears, your shoulders, and your advice. It will be of great value!

98.1% (1312)
Ritual to attract peace with the Full Moon energy
Taking full advantage of the energies of the 06/06 energetic portal requires an intentional ritual. And nothing beats harnessing the energies of the Full Moon, which will be in the sky this 2023 portal, to manifest your desire to attract more peace and harmony into your life – and that of all those you love.
To begin, find a quiet place where you feel comfortable and that can be dedicated exclusively to this ritual. Light a white candle or one that corresponds to what you wish to attract (for example, green for health, yellow for success, pink for love) to create a sacred atmosphere.
Close your eyes and concentrate on your breathing. Allow yourself to relax and enter a state of inner calm. Visualize the full moon shining brightly in the sky above you, radiating positive energy. Then hold the candle carefully and say out loud or in thought:
"I manifest my wish on this Full Moon. May the energy of the Moon support me, bring me peace, and bring [describe your wish] into my life. May it be for the greater good of all. So be it."
Focus on your specific wish and repeat it in your mind, like a mantra. Think about the dreams and goals you would like to manifest. Be clear and specific about what you wish to achieve.
Allow yourself to feel the joy and gratitude as if your wish has already been fulfilled, and stay in this meditative state for as long as you wish, absorbing the Moon's energy. When you are ready, thank the Moon and slowly return to your everyday consciousness.
Place the candle in a safe place and let it burn completely, or carefully extinguish it if you cannot supervise it. End the ritual with a short meditation of gratitude, giving thanks for the energy of the portal and the opportunities that will arise.
The 06/06 portal is a special time to take advantage of cosmic energies favorable to the manifestation of desires and goals. By understanding the numerological meaning of this date, you can leverage these energies and direct them toward the creation of a reality more in line with your dreams. Enjoy this magical and transforming moment!
You may also like:

98.1% (1312)
---