Taurus and Pisces compatibility
---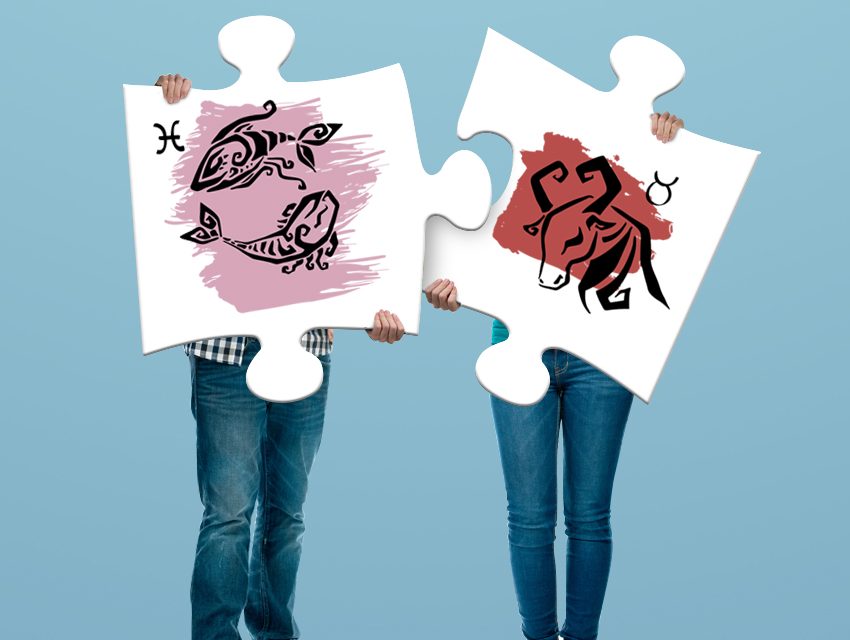 Do you want to learn more on Taurus and Pisces compatibility? Then you have just come to the right place. Check it out.
A couple formed by Taurus and Pisces has very good levels of compatibility. But before checking the compatibility, learn a bit more about each of these signs.
The sweetness of Taurus will be complemented by Pisces' emotionality. This beautiful pair contains the contrasts between the worldly reflected in the personality of Taurus, and the spiritual personality of Pisces.
This love relationship manages to overcome the barriers that maintain a harmonious union for a long time. The element of Earth from Taurus and the element of Water from Pisces are a great blend of energies that promote a healthy relationship. They are good for each other, as the Earth channels the Water and the Water replenishes the Earth.
2024 predictions are out
Discover the stars predictions for new year!
Taurus and Pisces compatibility: how will the relationship work?
---
Achieving balance in life is not easy. The relationship between Pisces and Taurus will be balanced if they propose to do the effort. Taurus is an expert in finance management, while Pisces is full of wisdom and spirituality that keeps him always connected to the universal energy.
Both of them learn from each other. And this is the key so that this couple can overcome all the obstacles imposed by life. However, they must deal with some differences and they will learn to overcome them in order to have a productive and happy life.
How do they communicate?
Communication of Pisces and Taurus should be helpful. Taurus communicates with a realistic rawness and he is able to make the fancy and delicate Pisces feel intimidated.
For this reason, the Taurus partner must make an effort if he wants to keep an excellent relationship with fairly efficient levels of communication.
While Pisces always teaches ancient wisdom, Taurus is able to put a price on this teaching. Taurus must balance his desire for wealth because he is materialistic. Pisces is charitable and very compassionate.
What about sex?
Taurus expresses an innate sensuality. Both signs are very loving, perfect quality to maintain an intimate relationship based on true love. Although Taurus is excessively jealous, Pisces with his peace can stabilize the relationship.
If the desire of both is to be together this goal is perfectly viable, but they need to continue nurturing the relationship with true feelings.
Balance is the first one you should try to achieve to make the relationship durable. Pisces with his willingness to remain close to his loved one will manage to tie Taurus for good.
---
You may also like:
---