The meaning of Aura Colours
---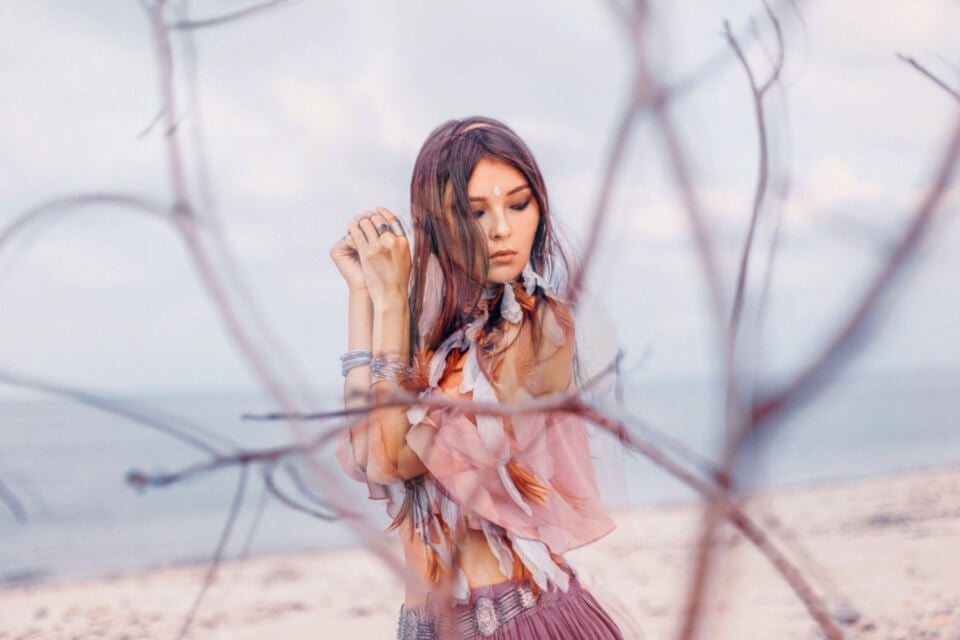 As spiritual beings residing in this vehicle of a human body, we're constantly emanating energetic vibrational frequencies – from both our consciousness, and our physical. Know more about Aura Colours.
We are energy, and we are always giving off an eternal stream of thoughts, intentions and actions to the Universe. Our subconscious also does this, all of which being a set of specific energetic frequency. This is very real; a vibrational energy that adds up in physics, mathematical, and astrological truth.
When we speak of our aura, we are referring to our own electromagnetic field that our human bodies radiate every moment of every day. This is called our aura – it can be thought of as a sort of "halo" around our being, that reflects our individual energetic frequency… and colour. The aura is an accurate depiction of your physical, mental, and spiritual condition at that point, and is also reflective of your chakra system's health.
Receive all our tips by email!
Love Astrology? Subscribe Now and Receive Exclusive Content!
Aura Colours: what are they?
Have you ever been spending time alone, but you have a strange feeling that someone else is in the room? They have entered your space, your energy, and your aura. The same example can be said for someone who is a "close talker," or someone who, somehow, always "invades your space" and makes you feel uncomfortable.
Some people have a talent for sensing the energy of others, which is called emphatic. They feel the energy of not only the individuals, but the collective frequency in a room. Another gift is being able to – visually, in this 3D reality – view the auras of others around their body or frame. Remember: whether these gifts were acquired naturally or via spiritual growth – we all have the power!
The aura can spread approximately 3 feet around us to the physical eye, and even beyond that at times. Regardless, you are occupying an important piece of space in the Universe – larger than you can fathom. This enchanting energy of our auras can be sensed, felt, or seen depending on the spiritual awareness of the viewer.
Just as with our chakras, our physical vision, and so many other anomalies – each colour radiates a different energy. Below you can find many colours of auras we may exude, and what meaning they are reflective of.
Aura colours: Red
Red aura individuals are the epitome of the most dynamic aspects of life: energy, adventure, and enthusiasm. They are spontaneous (sometimes to a fault), and oftentimes are temperamental.
Strong in spirit, body and mind, they are also helpful, resilient, and genuine. They have a talent with sports as they are not injury-prone, and are quite successful in most tasks they put their mind to.
Aura colour: Orange
Those with an orange aura have a social-minded and generous spirit. Having others around is never a problem, and they enjoy being the center of attention. Confident, they also have a charm that radiates from their skill of empathy of feeling others' emotions.
Although they can have a quick temper, they are typically quick to forgive if their pride is shown an apology of worth. They are also quick to rush into situations, and only consider the consequences later
Aura colour: Yellow
Yellow aura individuals are the definition of eccentric. They are intelligent, logical, unusual and analytic. With excellent observation skills, they thrive at careers within innovation; they may be an incredible inventor or scientist.
Their love of hard work and analysis can show itself by being a workaholic, but they are also extremely inspirational in any venue they stand up to. They may be happily introverted, but should stay aware of becoming depressed if stressed. They are empathic, being able to read people easily, though may come off as critical.
Aura colours: Green
Those with a green aura are the utmost in areas of creativity, determinism and loyalty. This aura shows an energy of being hardworking and very down-to-earth, but may prove to have perfectionist tendencies.
This Earth-based colour aura can also be related to Gaia-like activities, like cooking or gardening and the like. They prefer the beautiful in addition to the practical… Staying grounded and keeping stability while also appreciating any beauty.
Aura colour: Blue
The blue aura individual is the master of communication – they are full of charisma, have an eloquence about the way they speak, and are extremely balanced when it comes to matters that require both logic and the heart.
Blue auras are inspirational by nature and therefore great motivators and peacemakers. They are also organized and have a necessity for clarity in situations, but they can also be workaholics if they take on more than they can handle, and personal relationships will suffer.
Aura colours: Purple
Purple aura individuals are very psychic, being strongly attuned to others' feelings and emotions. While internally and emotionally sensitive themselves, they are actually quite philosophical and have an ever-seeking mind for knowledge. Their minds and subconscious are very intuitive, and these people never seem to stop exploring in every sense of the word. They are mysterious, infectiously interesting, and at times secretive.
---
You may also like:
---