Blue Supermoon of August 2023: get ready for this rare event!
---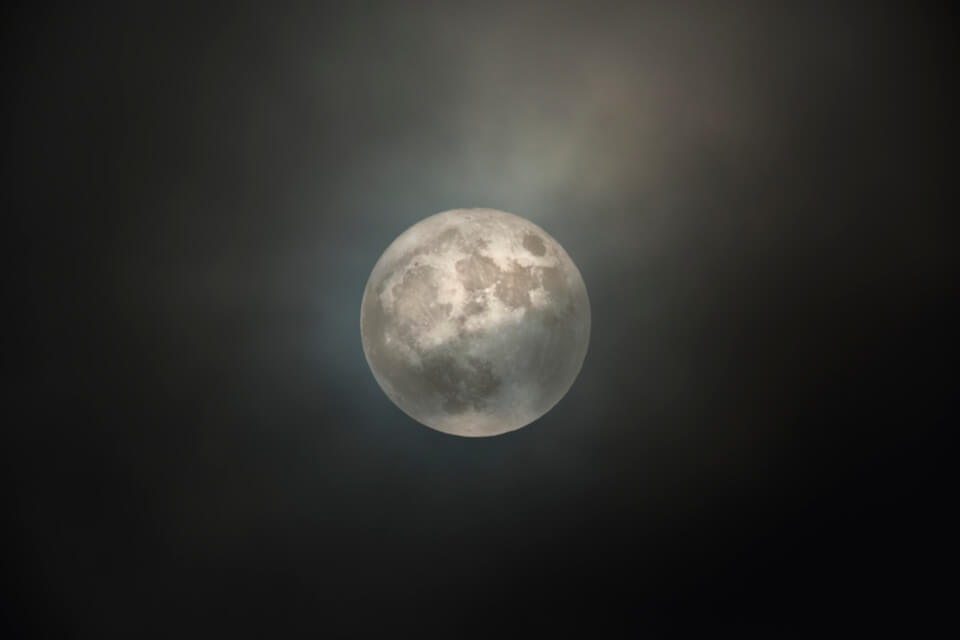 Washington TimeZone | USA (GMT -4)
Today is the day to look up at the sky, no matter where you are, and feel this rare energy that will permeate the entire planet. And do you know why? Because on August 30, 2023, we'll have a Blue Supermoon, a combination of two phenomena that won't be repeated for another 14 years. You don't want to miss it, do you?
Today's Blue Supermoon is the combination of two rare events: the Blue Moon and the Supermoon. The Blue Moon is the name given to the Full Moon when it occurs twice in the same month (on August 1st it also appeared). The Supermoon is the term used for when the Moon is closer to the Earth, getting bigger, brighter and more powerful—and in 2023, it will be the biggest of the year!
Receive all our tips by email!
Love Astrology? Subscribe Now and Receive Exclusive Content!
Blue Supermoon, an explosive coincidence
On August 30, this enchanting event will occur in the sensitive, intuitive and dreamy sign of Pisces, the last zodiac sign. It's an opportunity to release the past and let go of what still prevents you from embracing new opportunities with clarity and a willingness to transform and move forward.
Hand in hand with Pisces energy, the Super Blue Moon will provide us with a reflective, mature and profound vibration, allowing us to see everything that no longer serves us with optimism and a good dose of luck—opening the doors to a future full of happiness.
This Full Moon is also closely connected with karma. The Moon, conjunct Saturn, the Lord of Time and Fate. This combination gives us a sense of urgency and responsibility to take a mature stance towards our obligations and act with conscience. It is also worth remembering that we are in the midst of a Virgo cycle. Practicality, rationality and objectivity, so it's important to take emotions, subtleties, and sensitivity into account.
There is a powerful energy in the air! For while Pisces energy flows freely and lead us to dreams, Saturn is the rigid disciplinarian who will want to put your feet back on the ground, reminding you that you are totally responsible for what you do. However, when the Lord of Karma is present, it's vital to be aware of how our nostalgia, fears, and anxieties can prevent us from embracing the opportunities we really want. It's the famous comfort zone.
Don't be afraid of what could go wrong; be afraid of what could happen if you don't try!
On the 30th and 31st, ask yourself if you've become complacent in certain situations out of fear, or even stopping you from being who you really are. Don't hold back, free yourself from anxiety and open up paths to healing!
Of course, it's important to recognize your own limits, but surrendering to the universe flow will be good for you! Have faith in your ability to navigate the unknown and, if you have to take control of something, let it be your effort to be a better person every day.
Where to watch the spectacle?
The Blue Supermoon can be seen all over the planet, except in cases where the weather conditions are not very favorable, such as cloudy or rainy weather. An excellent time to observe the Supermoon is when it is closest to the horizon, just after sunset or the next day before sunrise.
Where in the world are you? Remember that the exact time the Blue Supermoon will be in the sky will differ according to time zone, and may occur on August 30th or 31st. In locations in the -3 time zone, for example, as is the case in Brasília, the event will take place at 10:35 p.m and 9:35 p.m in New York.
Be sure to check yours, so you can enjoy this lunar spectacle and program your rituals and mentalization as you wish!

98.1% (1312)
Special ritual to fulfill 7 wishes
On the 30th or 31st, write down your 7 greatest wishes with a pencil, on a sheet of paper, as if you were writing a letter to the Universe. Always start with commands, such as "I decree" or "I determine".
If possible, read each new wish out loud and feel the energy of its fulfillment. For example: "I decree a partner who loves me, supports me and shares my dreams and ambitions". Or: "I decree a prosperous, happy and fulfilled professional life". You can add more details if you like.
Over the next few days, lead your energy and thoughts towards your wish and don't let others find your letter. Leave it on your altar, or somewhere it won't be seen.
On September 6, the first day of the waning moon, read your wishes out loud and cut the leaf into seven pieces, one for each wish. Then burn each piece, with faith, in the flame of a white candle.
That's it! Just as the fire consumed the paper, your wishes will come true within 7 months.
You may also like:

98.1% (1312)
---