Cancer and Libra: you may have some headaches
---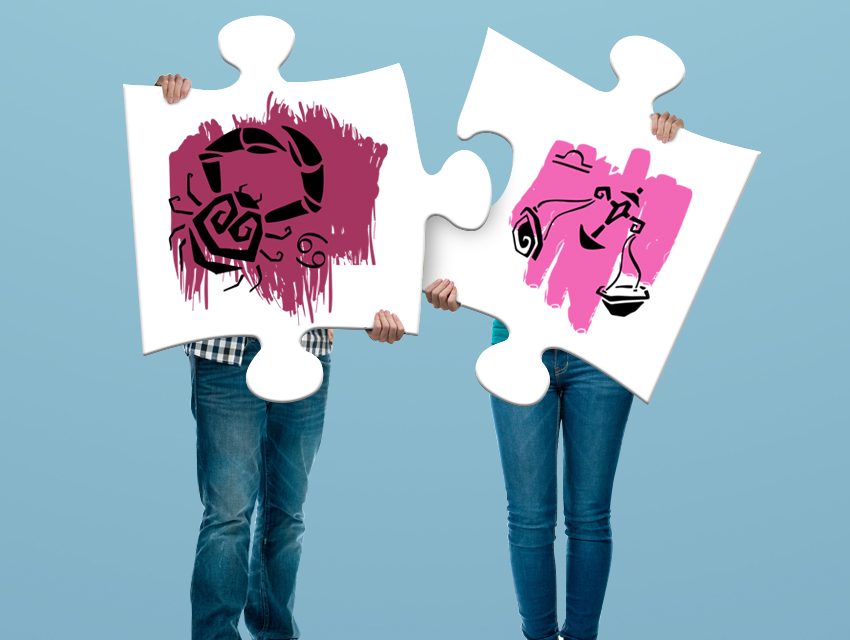 Cancer and Libra form a difficult combination and may work best as friends. But in astrology, there is no aspect that can not be worked on and many things depend on the birth chart of each one. In this article, we will talk about the main aspects of the compatibility between Cancer and Libra.
Receive all our tips by email!
Love Astrology? Subscribe Now and Receive Exclusive Content!
Cancer and Libra: how will the relationship work?
---
Cancer and Libra are of different natures. While one is up (Libra – Air), the other is down (Cancer – Water). These two elements end up in shock causing some storms in the relationship. In the same way that water and air meet physically in the formation of a real storm.
Cancer is a very introspective sign. On the other hand, Libra is all outgoing. When the essence is distinct, so are the needs. Balancing both sides of the scales may be easier for Libra, which in addition to their own symbol being a scale, tends to not take things too seriously.
It is as if Cancer worked on the construction and a good argumentation of the facts, but did not have the courage to expose them to the world. Libra, on the other hand, fails to build a solid foundation, but is brilliant in the art of seducing and amazing others with their speech.
That is why we say that this pair would do better as friends or business partners. Imagine a shy artist (Cancer) with a strong commercial agent (Libra). This partnership would yield great results!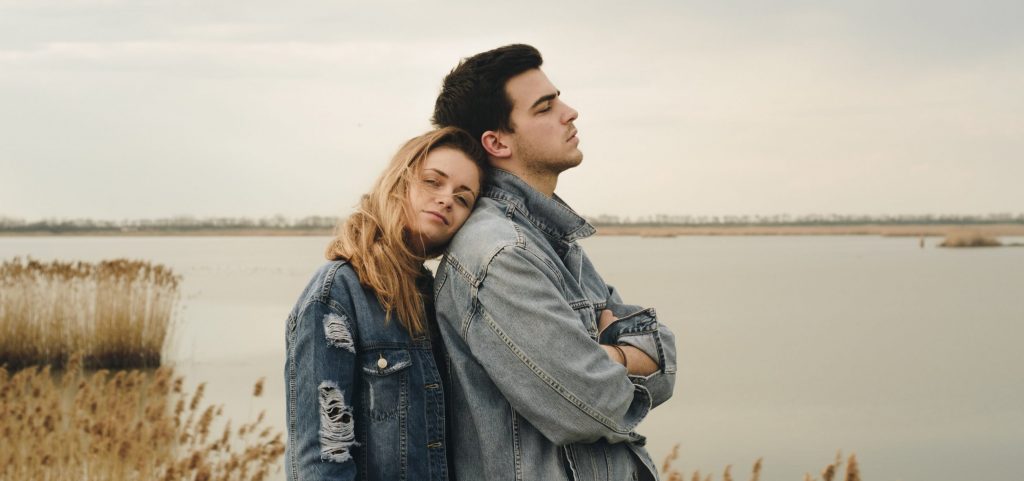 The good aspects of a Cancer and Libra relationship
The good part about Cancer and Libra continues in the professional area and the exchange they can make when it comes to sensitivity. Both signs have a raised sensitivity and appreciate beauty.
Cancer's way is more maternal and their sensitivity is linked to the tears generated by deeper feelings. Libra has the most sensitive eyes, their connection to art and beauty is sublime. Both have female entities as rulers, the Moon and Venus, and this is a good astrological configuration in that sense.
The couple can also benefit from quiet dialogue and advice exchanges. Libra loves to talk and ramble on about life, so they will be all ears to Cancer's internal dilemmas. And Cancer will invite Libra to delve into their own innermost and know their deeper issues. Libra is often only on the surface for fear of what they will find if they decide to enter inside themselves.
The bad aspects of a Cancer and Libra relationship
The financial side should be a problem because while Cancer has the habit of saving more, Libra has no attachment to money. The relationship that Cancer has with money has a lot to do with the security and stability that they always seek, they like to feel that they can breathe with relief.
And Libra does not, they like to spend money on social gatherings and on everything that satisfies their pleasure: from food to beauty products, passing by clothes. It is Venus who asks for it.
But, without a doubt, the greatest divergence between Cancer and Libra will be regarding to the house. Cancer is a sign that likes seclusion, taking the domestic environment as sacred. Once inside and with their beloved ones, they do not like intrusions and neither of mess.
And Libra can not bear to live like this "in prison". They love freedom, move among various groups and bring new people home. They like to throw parties and they are great hosts! So you can imagine how difficult it will be to please both?
This is certainly not an easy combination, but as we said above, many things depend on the Rising Sign and other aspects of the birth chart. And if there is love and dialogue, the couple can be happy.
---
You may also like:

98.1% (1312)
---