Chinese Horoscope September 2021: The month of the Rooster brings the need for patience and diplomacy
---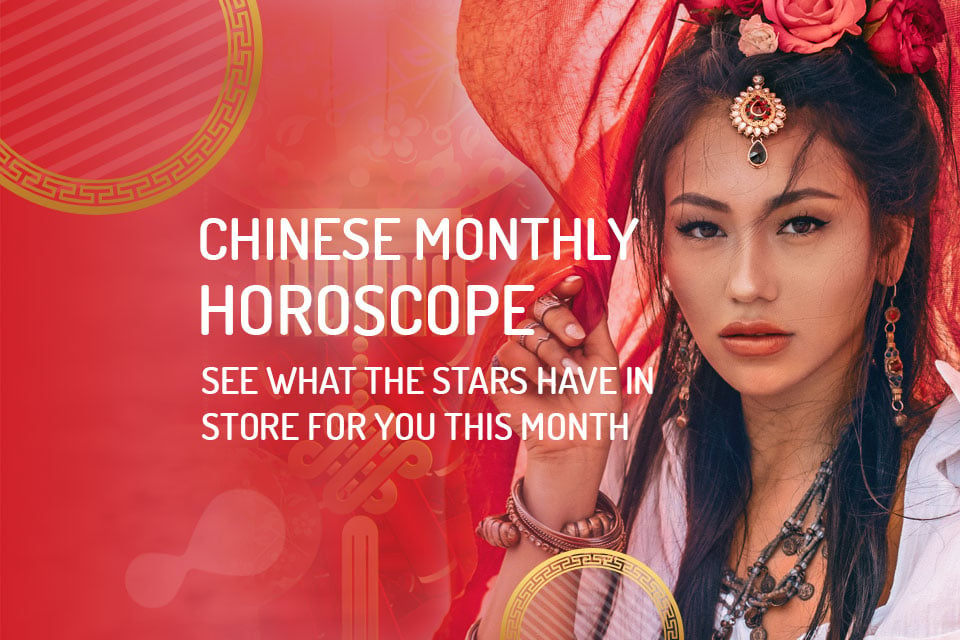 The Month of the Rooster in the Chinese Horoscope has arrived! The Rooster corresponds to the fixed element Metal, of Yin energy, or negative polarity. Jī, or "the Rooster" is considered the sign that rules from 5pm to 7pm every day; making this period more favorable for successful endeavors and dialogues.
It is a very optimistic sign, but also quite scandalous and with a certain lack of social tact. When he says something, he doesn't think much before he speaks, which often gets him into trouble.
The Rooster always surprises us because he can say something inconvenient, commit many imprudences, and can cause difficulties in a social or family relationship because of his peculiarity of saying everything that occurs to him.
This month it will manifest itself differently depending on the nature of each of the different signs of the Chinese zodiac, as we will see below.
On the other hand, the love compatibility of the Rooster with other Chinese signs is very interesting: he gets along well with the Ox, the Dragon and the Serpent, and in general in an acceptable way with the other signs, although with the native Rato, Horse and Rabbit there are some confrontations.
Receive all our tips by email!
Love Astrology? Subscribe Now and Receive Exclusive Content!
Chinese Horoscopes: Sign of the Rat in the month of the Rooster
This will be a month of great cosmic energy for your sign, representing both good opportunities and the need for caution. You may contradict yourself from time to time, making decisions that will not necessarily get you what you want. So always try to be thoughtful and put your best effort into everything you set out to do.
If you work in the commercial sector, with sales or purchasing, this could be a more difficult time to convince your customers, because an atmosphere of stubbornness will be in the air. Always keep an eye out for loopholes and opportunities that arise, to take advantage of the chances for success.
On the sentimental side, the news is positive, as something that you have been considering as a dead card may come back into play, bringing happiness! You can finally shout to the four winds that the time for love has come.
Chinese Horoscopes: Sign of the Ox in the month of Rooster
The month of September will bring days of peace and harmony, as the Ox usually gets along very well with the Rooster. Expect moments of tranquility, reconciliations in relationships, and reunions with friends who have been absent in your life. They should return to resume a friendship, propose a business deal, or point out suggestions for matters that seemed to have no solution.
Even though everything will continue to go very well, you will have to be careful of excesses, especially in your professional life. You may need to work hard, but sometimes end up doing more than you really should. When the weekend comes, give yourself a well-deserved rest and take your mind off your work. If this is not possible, and something is pending, try to take breaks to dedicate to leisure.
Your health will also be very good, and there will be an economic evolution in your life, but this could be dangerous if you get involved (and talk too much) with people you don't know very well.
At the end of the month, an unexpected trip could come up. Be aware of health rules and enjoy the moment safely.
Chinese Horoscopes: Tiger Sign in the month of Rooster
You are a strong, energetic sign of Yang polarity, and you will need all this energy to face some setbacks. But don't be alarmed! You may find yourself in front of people who talk too much, and this can upset you. If you are working, concentrating, one or the other may insist on pestering you and delay your schedule. Be patient so that you don't lose your temper.
Once these obstacles are overcome, everything will flow very well. Even a family situation that has been troubling you recently will be calmly resolved. And those papers that were becoming mountains on your desk – and which until then you did not know whether to sign or not – will now have a satisfactory outcome.
Health also holds good news. If you have been facing a chronic problem, perhaps associated with diabetes, asthma, or another similar condition, you may have some relief throughout the month of the Rooster. During this period there will be a powerful cosmic energy guiding your steps, and helping you to make progress.
The chances of success are enormous, as long as you are patient with people and learn to breathe deeply so as not to lose your reason.
Chinese Horoscopes: Rabbit sign in the month of the Rooster
For the Rabbit, the month of the Rooster will be marked by a lot of disposition. Believe me, you will have an incredible energy to carry out a lot of work that you have been procrastinating or pushing with your belly. Difficulties and obstacles will arise, as always, because such is life; but now you will have more attitude and willpower to accomplish, palpitate, and act kindly with the people around you. Embrace that vibe!
On the other hand, some people can cause you problems. You know those who, deep down, you know are not being sincere and are aiming for manipulation? Well, they will be around, so don't be fooled. And if you have a romantic partner, don't allow yourself to be influenced by gossip or messages on social networks, because this can cause many problems for your relationship.
In professional life, if you are a little insecure (whether with your job or if you will have money left at the end of the month), the Rooster brings movement and wit to your sign. You will know how to apply your intuitive knowledge – which will be very high – as a way to obtain benefits and opportunities.
Chinese Horoscopes: Dragon sign in the month of the Rooster
September will bring many new things to Dragon natives, as well as the desire for what is new. Rooster brings a plethora of positive practical ideas on a platter, allowing you to embrace many opportunities and excel in whatever activity you set out to do.
There will be a lot of movement, especially in the professional realm, and you may experience promotions, pay raises, new positions, and proposals that you should accept because you have a lot of courage, vigor, and knowledge in there.
Everything seems to be going very well, right? But a small detail can drive you crazy. At work and in personal life, it is possible that some reckless people decide to say the wrong thing and break promises. Be careful with them – you already know who they are.
It will be difficult, but try to muster all the patience you can, control your impulses, and keep your class, composure, and composure. And most importantly, praise your good character.
Chinese Horoscopes: Serpent sign in the month of Rooster
This month you will be in great harmony with the Rooster, and you can use the time between 9 and 10 AM to present plans and projects with even greater chances of success. Take advantage of it!
The ingenuity that is so marked in your sign will be very useful now in September, helping you in an extraordinary way to get out of a tricky situation. It could be a legal or other issue that comes up unexpectedly, and leaves you feeling a mixture of confusion and indignation: how come I didn't figure this out earlier?
But because you have such a sharp intuition, you will find many resources to make progress. Nothing and nobody can fool you or put stones in your way. Believe it!
And the Serpents who are about to have a baby can celebrate! Your little one will come blessed with great health and good luck. Things will unfold better than you imagined in this month of the Rooster.
Chinese Horoscopes: Horse sign in the month of the Rooster
Known for being a noble, loyal and hardworking sign, the Horse will have positive moments and great happiness in the month of the Rooster. As obstacles come your way, you grow and become stronger, solving each one – even if in an unorthodox way.
In your professional life, something new may arise, and people will come to you for solutions; which you will readily come up with, for your determination never fails. You know very well what to do to put things in their proper place, and calm down situations.
In love, the romantic mood will be high, and it is very possible that you and your beloved (or a crush you have been flirting with for some time) will spend unforgettable moments together.
Chinese Horoscopes: Goat sign in the month of Rooster
This month, the Goat will see all the class and good behavior coming to the fore. While most signs will be about to lose their temper, make a scandal and create a fuss when something bad happens to them, you will keep your cool.
In September you will be the one person who, in the midst of an argument, finds ways to make peace. Your presence will be responsible for calming tempers.
But do not think that your calmness and diplomacy will allow people to make you the cat and mouse, because you know how to protect your family, your money, and your health above all else. So keep your eyes wide open, because this month some people not as good as you, may approach you, with interests alien to yours. You can even come to a consensus, but don't overstep your boundaries, much less put your character at stake.
Be careful with greedy people who only know how to talk about money, or who only pay compliments when they know you have a good amount in the bank. Keep in mind that what matters is where these people put their hearts.
Chinese Horoscopes: Monkey Sign in the month of Rooster
As always, the Monkey is the one who knows how to lead life with good humor. September will be no different, bringing a lot of fun to this mischievous sign. Try to take a few days, even if it is only a weekend, to rest and relax, because in the last weeks you had to do many things that caused you headaches with friends, relatives, partners, and co-workers.
Yes, you had to choose sides, one thing or another, and maybe even miss some tasks. Consider what you've been through as a learning experience, so that it won't happen again. Don't promise what you cannot deliver. And if you are going to promise things that you are going to worry too much about, it is better to leave it alone. Just say you will do your best, but don't promise anything.
In this month of the Rooster there may also be a surprise in financial terms, based on an episode of clairvoyance or a premonitory dream that may occur at the end of September. So if you are invited to a contest, competition, or event where you can win money, go for it! The energy of fortune is on your side!
And when it comes to love, don't let yourself be led astray by suspicions of infidelity, especially from people who try to make you see things that are not there – and that have nothing to do with your life. Don't let yourself be fooled!
Chinese Horoscopes: Rooster sign in the month of Rooster
It's your month, Rooster! Congratulations for always staying spontaneous, jovial, and beautiful. In September, things will be wonderful for you, so in general what will flow most in your life will be possibilities, opportunities, and lots of harmony.
This is a time when you must learn to leave the past behind; don't carry any of it around. If there have been situations where you have walked away from someone you love, and this is causing you longing or sadness, it is time to move on and try to forget this person. Just turn the page and try to move on to something new, something really worthwhile.
You will have that opportunity. You will be able to change your way of feeling and thinking, or even find a new position in life. Single people may be very close to a proposal for a courtship, marriage, or any other proposal for a closer relationship.
The only issue you will need to watch out for this month is procrastination. Avoid leaving your commitments to the last minute.
Chinese Horoscopes: Sign of the Dog in the month of Rooster
Dog, you can start preparing yourself because this month you can go through some complicated situations. This does not mean that you will have serious problems, but you should be prepared for when mishaps arise in your life – like the breakdown of some electrical equipment, car problems, leaks at home. Take it easy, put all your talent and resources into play, and don't let these small situations ruin your day.
Of course there are issues in life that we need to worry about, but don't let any of this take away your sleep, because tired and anxious you won't be able to solve anything.
The month of the Rooster also brings powerful economic movement. Around the 15th, some people may start inviting you to events and meetings where there will be the possibility of a promotion or of earning money through safe investments. Accept, because the chances of success will be great.
In the family environment, on the other hand, a more complicated affair could arise. You may lose confidence in someone, but you will be able to clear up a problem and bring harmony back into the environment, avoiding new conflicts.
You are faithfulness in person, so everyone knows they can trust you. You are a friendly person who is always around when needed. Lay your head on your pillow with peace of mind!
Chinese Horoscopes: Pig sign in the month of Rooster
This is a very auspicious month for the Pig because of two aspects that you should take into consideration. The first is related to sentimental matters. In the past few months you have been worrying too much about what, and with whom, you should not – matters that did not even have a foundation. You have kept suspicions about those who didn't deserve it, based on gossip and slander.
You definitely don't like to be lied to, or to spot lies lying around; since you are a sincere and to the point sign. Any rumor scares you, and that is why you may have misunderstood a situation. But in the month of Rooster everything tends to clear up. The best thing you can do is forget and forgive – the other person and of course yourself for any past mistakes.
September also brings some rather unique news about your health. It is time to give more attention to activities involving relaxation, meditation, concentration, and physical exercise, all well supported by a good diet. You can take care of yourself, you just need a little push.
---