Chinese Horoscope for September: the month of the Rooster
---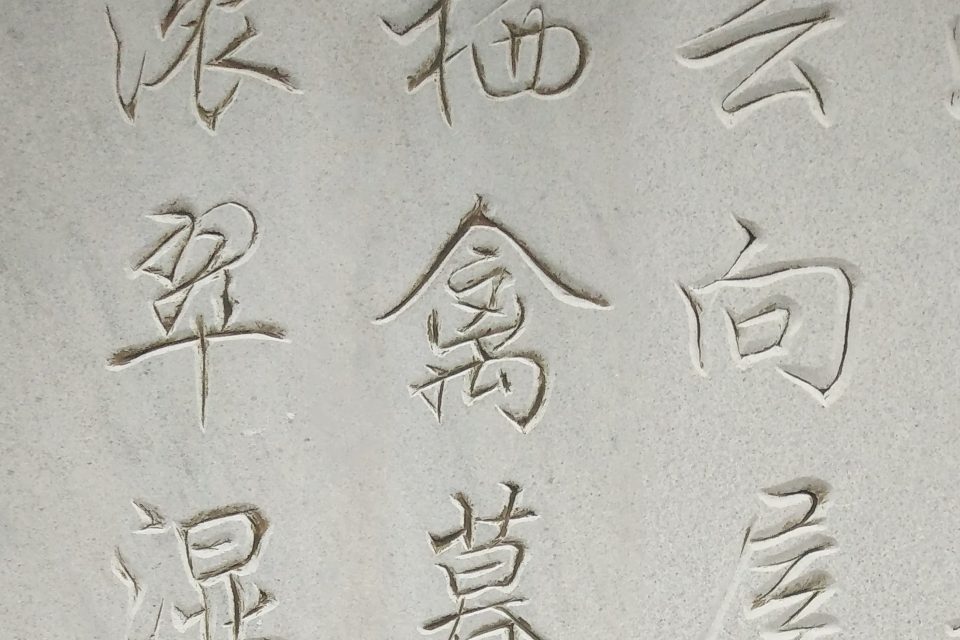 Check out what the Chinese Horoscope for September reserves for all Chinese Zodiac signs. See how the energies will be and what sector of your life will be favored at this moment.
The month of the Rooster in the Chinese Horoscope takes place between 22/23 August until 21/22 September and coincides with the Virgo sign of the Western Horoscope.
Chinese Horoscope for September: know what the month of the Rooster brings you
---
The Rat
This may be a slightly emotionally complicated month for the natives of Rat in the Chinese Horoscope. Envy and past memories can bring unnecessary fights with your current partner.
A friend or relative may offer you a business or a cooperation system. If you are facing or have faced financial hardship for a short time, consider this proposal with caution, it may be a way to find a solution to debt and monetary problems.
Discover more characteristics of the Rat >>
The Ox/Buffalo
In the emotional field, the Ox must let go of their stubbornness in dealing with their partner. Otherwise, you will be subject to repeat the same mistakes, problems and misunderstandings.
Fortunately this will be an unexpected economic boom cycle for the Ox. This profit will come in good time because you will be able to solve financial difficulties and rearrange your cash needs. Use this energy of prosperity to your advantage with caution.
Discover more characteristics of the Ox >>
The Tiger
You are recovering from a pain that you have endured in the recent past and that caused you much sadness. Do not be discouraged, you're on the right road to emotional recovery. If you are single, your love compatibility will be high with the Porcupine natives in the Chinese Horoscope.
A strong tendency towards excessive spending and waste of money could put you in a situation of financial conflict, according to the Chinese Horoscope for September.
Discover more characteristics of the Tiger >>
The Rabbit
This month, the energies of love will favor your sign and you will be willing to fully enjoy your relationship without any outside interference. Loyalty and complicity between partners will bring a deep sense of joy and well-being.
You need to stop procrastinating at your job. Leaving everything for later can bring you problems this month of the Rooster.
Discover more characteristics of the Rabbit >>
The Dragon
You may face embarrassing situations in love this month, according to the Chinese Horoscope for September. Try to use the right words to talk to your partner and solve problems based on dialogue.
This month has the energy of increased profits, but also increased spending. It is a period of ups and downs so have your financial situation always in check.
Discover more characteristics of the Dragon >>
The Snake
Beware of hasty decisions when it comes to love. It is not the time to be impetuous or your health will be shaken by the consequences of your emotional life. Use your intelligence and strength to be strong without hurting anyone.
The end of August may not be the best time for the snake natives. But as soon as September arrives, your level of communication and safety when meetings with partners and co-workers will give you a lot of confidence, and this will attract financial profits into the future.
Discover more characteristics of the Snake >>
The Horse
A romantic attraction may come from a friend or co-worker, according to the Chinese Horoscope for September. Be careful. It can cause problems in your work, with other colleagues, and with your partner if you have one.
You may encounter difficult situations in the work environment. Negativity, heavy weather, poor performance and productivity. It is best not to overwhelm your partner with complaints.
Discover more characteristics of the Horse >>
The Goat
Your present relationship does not show signs stability or profit in the future. It may be harder to hold on to it and you will wear yourself out for nothing. Analyze if that's what you want.
Do not listen to the gossip that circulates in the workplace. It is very likely that this month you get involved in some negotiation that can bring you lots of money, but also some risks.
Discover more characteristics of the Goat >>
The Monkey
If you live an unstable love situation and you are facing difficult times, it is time to solve the problem. Waiting for a solution to fall from the sky will not do. Face the situation.
This month there will be a lot of work to do and little time to rest. But since you're going to be full of energy this month, it's going to be all right. You will be able to put all the work behind schedule and resolve outstanding issues.
Discover more characteristics of the Monkey >>
The Rooster
This is the month of the Rooster. The energies could not be more favorable to the natives of this sign. You seem finally to have found the love of your life and it is time to take the next step in this relationship. A period of great marital bliss awaits you.
In the financial field you will also benefit from luck in business, but you must take the right steps to make everything go well. Use the analytical and rational way well in the professional field.
Discover more characteristics of the Rooster >>
The Dog
In love, you have discovered a very strong and true feeling when overcoming difficult crises, situations and circumstances in these last months. This difficult scenario made you appreciate the feeling.
You have been through a complicated professional time recently and this has left you very insecure, distrustful of everything and everyone. Now that you have mastered the situation and deal with the excessive concerns, everything will get in the way.
Discover more characteristics of the Dog >>
The Pig
You will be very explosive and prone to respond aggressively to any unexpected situation in your love life. Do not be impulsive and think hard before you speak, because words hurt a lot and once said cannot be withdrawn.
The month will be conducive to your economy and work, use the contacts you have made during your life to get a new job, increase your income with extra work or maybe a new role. But remember: never leave a job without another one already secured, according to the Chinese Horoscope for September.
Discover more characteristics of the Pig >>
---
You may also like:
---