Gemini and Capricorn Compatibility
---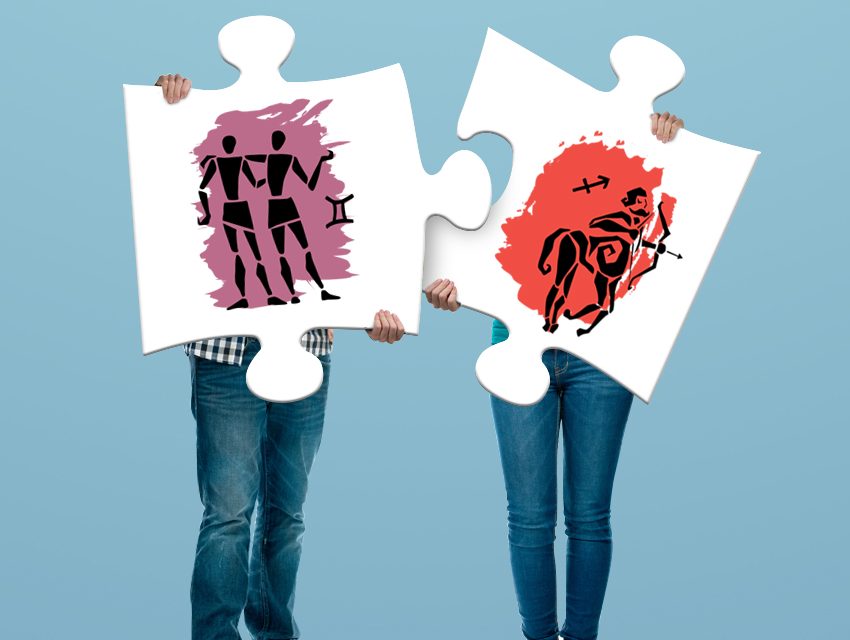 A couple formed by Gemini and Capricorn has very low levels of compatibility. But before checking the compatibility, learn a bit more about each of these signs.
Gemini and Capricorn are signs of Air and Earth, respectively, and the compatibility that these signs have is very low, because of the different way they face life. This means that both Gemini and Capricorn will have to make an effort if they want the relationship to really work out, given that Capricorn likes to move systematically in life, following strategies designed to avoid any surprise or inconvenience.
2024 predictions are out
Discover the stars predictions for new year!
Gemini and Capricorn Compatibility: how will the relationship work?
---
Capricorn is an individual who will not stop until he reaches the goals he has set for his life.
Those born under the sign of Gemini are quite the opposite, which means they are characterized as one of the most impulsive among all signs. Gemini people are able to change plans even every day, because for them it can be very difficult to set a goal and also because any medium-term goal become a boring task.
In what comes to finances, money is absolutely essential to Capricorn, which means that this sign is very cautious with all its expenses, and that does not mean that it is miserly, on the contrary, but we have to take into consideration that Capricorn is very worried for its economic stability.
Also, one of the differences between Gemini and Capricorn is that the latter is rather lax in that regard, something that makes spending money on whims or gifts to your friends and family. In relation to this, a couple composed of these two signs must establish their economic base to avoid possible disagreements.
How do they communicate?
Capricorns are people who like to follow the rules, while Gemini are responsible for breaking them. In addition to that, Capricorn is very careful about any aspect of his life and, opposed to this, Gemini is an individual who likes to take chances.
It is clear that these kinds of differences can become an advantage in a business or professional relationship because you may think that the attributes of each sign are responsible for complementing one another. However, the relationship can be hampered if neither strives to respect the differences of the partner.
What about sex?
From a sexual point of view, Gemini and Capricorn can discover new experiences, pleasures and sensations, which will mean a revolution in increasing their sexual compatibility.
---
You may also like:
---