Goals for 2019: how to set (and achieve!) yours
---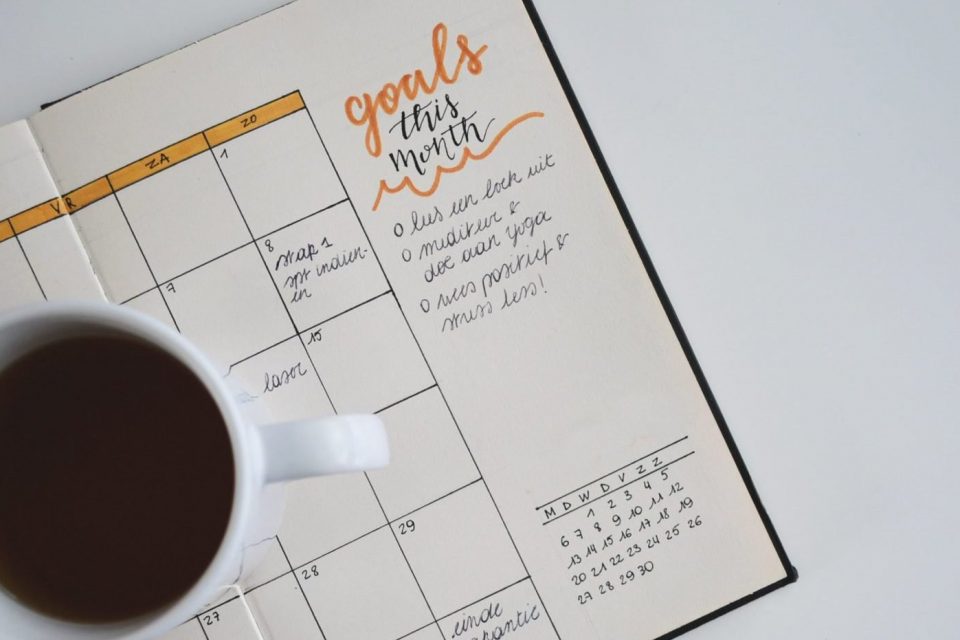 Setting goals for 2019 is something that you should do, thinking and projecting your future, so that a new life cycle begins in your life. One of the keys to success and well-being in life is to have clear objectives, that we can achieve.
Sometimes it is good to have dreams and aspirations, but if we do not plan them, everything will be diffused and we will hardly reach them. No matter the size of the dream, they can be things that seem unattainable, but if they go in the direction of our life purpose, we will find it easier to achieve and all the universal energies will be aligned to get them.
Receive all our tips by email!
Love Astrology? Subscribe Now and Receive Exclusive Content!
Goals for 2019: how to establish and achieve them
---

What is the first thing I should do to achieve my goals to 2019?
The first thing you need to do is to write down on a paper or even in the notes on your mobile or tablet the goals for 2019 that you want to reach. You should make a long list putting the aspirations, from the deepest to the most banal desires.
Put everything on a table and then go through your list, delete what you consider to be less important and keep the essential. Those things that you really need to be well and to be happy with those who you want or even alone.
Having hard time defining your goals? Some examples are…
…To have your own house
A lot of people aspire to have their own house. The achievement of owning a home is also related to stability and security.
For this project to be successful, it will be necessary to plan from the beginning, from the financial situation, to open an exclusive account for it, to know the steps and the aid according to the benefits of each city, to know the sector where we would like to have the house, set saving priorities and so on.
Read here our powerful prayer to have your own house >>
…To have your own car
If you want to have your own car, if you do not have it yet, or if you want to renew the old one as a goal for 2019, you need to check the following advices.
To achieve this goal, you must first save money, so that you don't need to borrow too much. It is good to give some money so that you are not left with a very large debt and then be counterproductive. If it is your first car and you do not have a driver's license, it will be imminent to take a driving course as a previous step.
…To travel
If you wish to travel the world, and you have the spirit of adventure and would like to meet other cultures, the cuisine and customs of other peoples, then you should include it in the goals for 2019.
The conditions for travel have improved a lot, with a diversity of offers around the world and with the price of the tickets that fall year after year, it is not a difficult dream to achieve, but which implies, as in any project, planning.
If it is a trip abroad, you must plan hotels, passports, vaccinations, visa, etc. But sometimes it is not necessary to go so far, neighbouring countries and even the same country can have beautiful places where we can enjoy alone or in the company of friends or even someone special.
Find out the perfect destinations for each zodiac sign >>
…To be in better shape
Do not set this as a goal for 2019 because it's fashionable or because magazines and websites are full of miraculous products and recipes for weight loss.
If you establish this objective, beyond a purely aesthetic goal, it must be a purpose of integral well-being. This means that the important thing is that you accept your biotype and that you feel healthy and comfortable with the weight you have, then it can be a goal for you. 2019, but without anguish or repression.
Discover the best workouts for each Zodiac sign >>
…To change work
It is very important to start planning this topic for 2019. Know how the market is in your field of work, if it is necessary to specialize in something else, according to the trends in your professional area. Be always attentive to the directions that are being produced and be connected to a good number of business partners or friends in the labour field.
See WeMystic's ritual to get a new job this year >>
…To form a family
This is a goal that many people have as fundamental in their lives, it is very important and very dear. But the concept of family has been changing through times and today it can be just a simple couple, a couple and children, and all combinations, that today with the diversity that exists, are possible.
If you want to have a child for example, it is necessary to evaluate some issues such as emotional stability, relationship, financial stability and so on.
This happens a lot in our days, however, formerly, our parents and grandparents did not consider so many issues, especially in the monetary aspect, and well, here we are, their children or grandchildren, living the best we can and with many very happy moments.
See also: fertility spells and prayers for conception.
---
You may also like:
---