Magnetic attraction between two people: signs and symptoms
---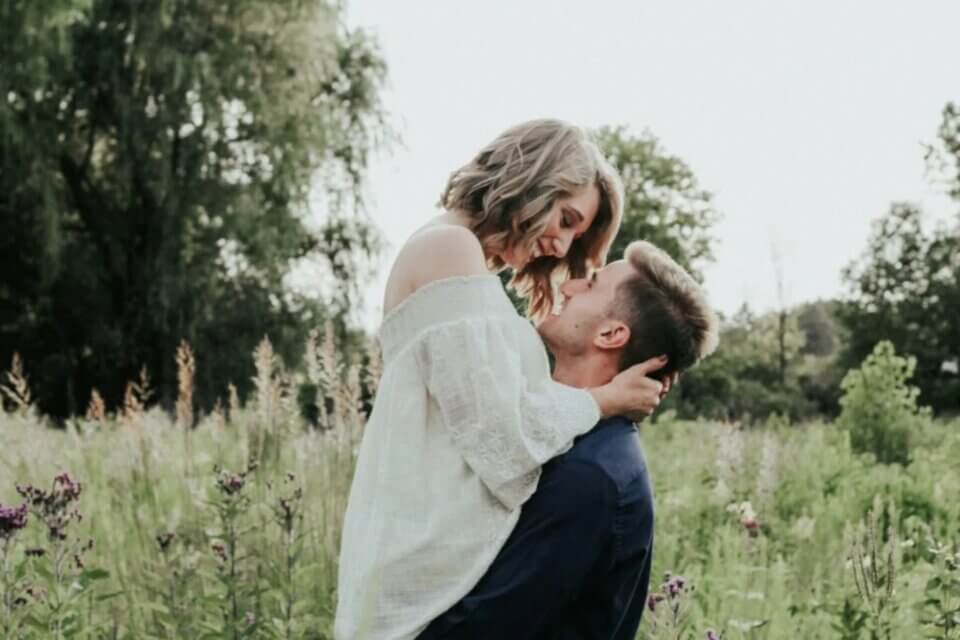 Have you ever been attracted to someone, like a magnetic attraction that demands you to get to know each other better? It happens when two people are energetically aligned.
There are positive and negative sides to magnetic attraction. On the negative side, this type of magnetism can lead to conflict – but on the positive side, it's also the greatest potential for falling deeply in love.
Receive all our tips by email!
Love Astrology? Subscribe Now and Receive Exclusive Content!
Signs of magnetic attraction
---
The magnetic attraction between two people is rarely a secret. You can tell if there is one between you and someone else by identifying these signs:
You are attracted to each other. It's not really a conscious decision to be close to each other; it's more of a subconscious desire.
You have the same energy. People notice this and say things like "You two are perfect for each other!"
You have a lot of eye contact. The eyes are the windows of the soul, and you want to look deeply into the soul of your partner.
You share more than you should. When you feel magnetic attraction, you lower your defenses and share more with this person than you would normally feel comfortable doing.
You display open body language. Open body language includes broad poses and sharing personal space.
When there is chemistry between friends.
Other signs of magnetic attraction
Additionally, you will experience some of the following signs:
An explosion of energy. This energy manifests itself as butterflies in the stomach, nervousness and tingling;
Occasionally, it also causes sweating. Uncontrolled smile. When your inner self is happy, there is really no way to hide it;
Loss of words. You may find it difficult to talk less with your partner, but fortunately, the two of you have less need to talk.

98.1% (1312)
This attraction can be dangerous but has enormous potential
There is a common warning when it comes to magnetic attraction that may be dangerous. When you are attracted to someone so strongly, it can cause you to act in a way that you would not normally act – especially if you are already in a committed relationship.
Feeling it does not mean that you need to act on it. It's just the feeling of someone energetically compatible with you.
The trouble is that some people leave good relationships to pursue magnetic attraction, only to find that it usually doesn't last.
That said, the magnetic attraction between two people is an excellent basis for a deep and loving relationship. Connecting on an energetic level is the first step in building a loving relationship.
Sometimes, it is just the beginning of an exciting adventure, something temporary from which you will learn some lessons along the way.
You may also like:

98.1% (1312)
---