Malachite: the stone of spiritual awakening
---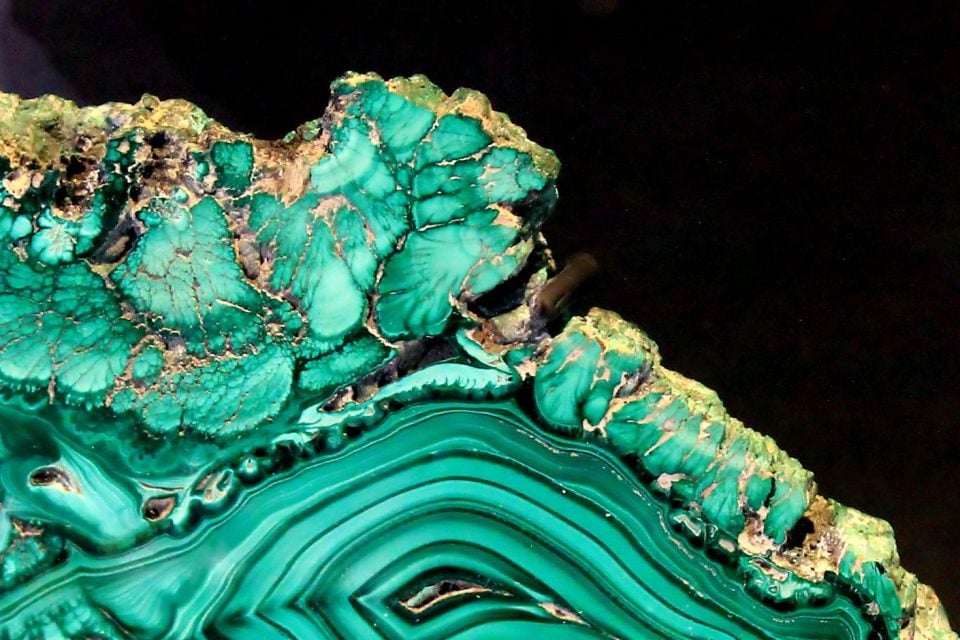 Few people know the malachite stone, but it possesses unique powers in spiritual evolution, expansion of consciousness, and benefits to the physical body. Learn more about this stone and learn how to use it.
The beauty and power of this stone was discovered thousands of years ago, being one of Cleopatra's favorite stones in ancient Egypt. She believed that this stone increased her brilliance and personal power. This stone was of great importance to the Egyptian people, who believed that it worked as a remedy for sight. They used it to reveal dreams, increase spiritual sight and rid themselves of evil eye.
It is one of the oldest healing stones in history, being particularly recognized as a symbol of creativity and change. It is a powerful stone of healing and health due to its cleansing effect on the whole physical body. Vibrant and purifying, it brings benefits to the physical and spiritual body.
Receive all our tips by email!
Love Astrology? Subscribe Now and Receive Exclusive Content!
The effects of the Malachite Stone
---
On the emotional and spiritual body
This is a healing stone therefore it helps to cleanse and avoid negative vibrations in people and environments that cause physical, emotional and spiritual disorders. Its vibration is strong and constant increasing the vitality of the one who uses it;  it absorbs negativity, favoring the power of self-healing.
This stone also stimulates intuition, making us more sensitive to the information and energies that point our way to spiritual evolution. People often use in energy-healing treatments against spiritual disorders. Professionals claim that it is able to align our DNA by rearranging the memory of cells. This process brings about a complete transformation in our whole being.
That being said, the power of this stone goes beyond healing. It draws light, expands consciousness, and guides us to the process of ascension. The emotional balance felt in using this stone is immediate because it balances the field of energies by removing stagnant energies, increasing our contact with the higher Self. By living this balance, we can purify energies, solve problems and traumas of this and other lives.
On the physical body
Due to its energetic power, the malachite stone helps in blood purification; it assists in treatments of urinary infections, bladder, colic, dyslexia, muscle spasms and mental illnesses.
This stone is indicated for those who need to regulate blood pressure, for the treatment of asthma, epilepsy, joint pain and even cancer, as it stimulates the functioning of the immune system. It has a purifying action, helping to eliminate toxins, which is good for the liver, pancreas and for diabetic patients. On women, it adjusts irregular menstruation, increases sexual appetite and facilitates labor.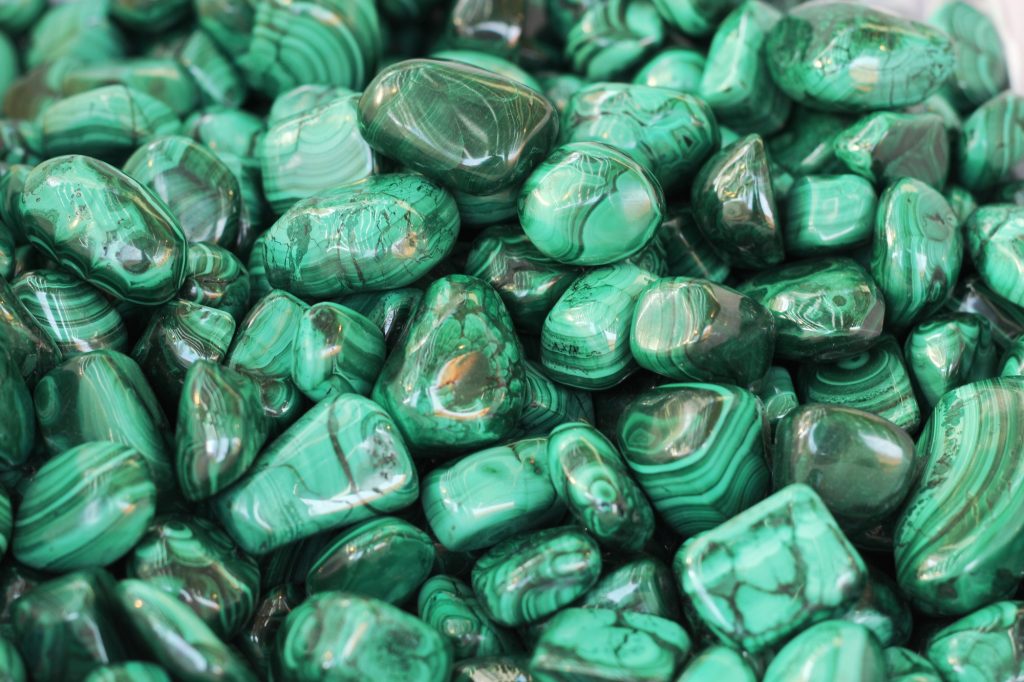 98.1% (1312)
How to use the Malachite stone?
For spiritual awakening and expansion of consciousness, meditation with this stone is suggested, especially on the heart chakra and solar plexus. To increase your intuition, mediumship and have revealing dreams, sleep with your stone under the pillow. Also to elevate spirituality, vitality and to dispel negative energies, we suggest using it as amulet or accessories.
Finally, to attract positive energies and ward off all evil from the environment, leave your stone energized in a prominent space.
Caution: If you feel tachycardia when using this stone, discontinue use and use pink quartz. Being very energetic, it can have this effect on some people.
Do you need to energize it?
Yes, you need to clean and energize it. You must clean it every time you use it because it absorbs many negative energies and is a very sensitive stone. The best way to clean it is to place it between clear quartz crystals for about 4 hours.
You can also perform a quick bath of salt water, for only 3 minutes. To energize it, a little sun is enough. Expose your malachite to the morning sun also for 3 minutes. The excess of sun compromises your stone.
---
You may also like:

98.1% (1312)
---