How to energize stones in the sun: caring for your talismans
---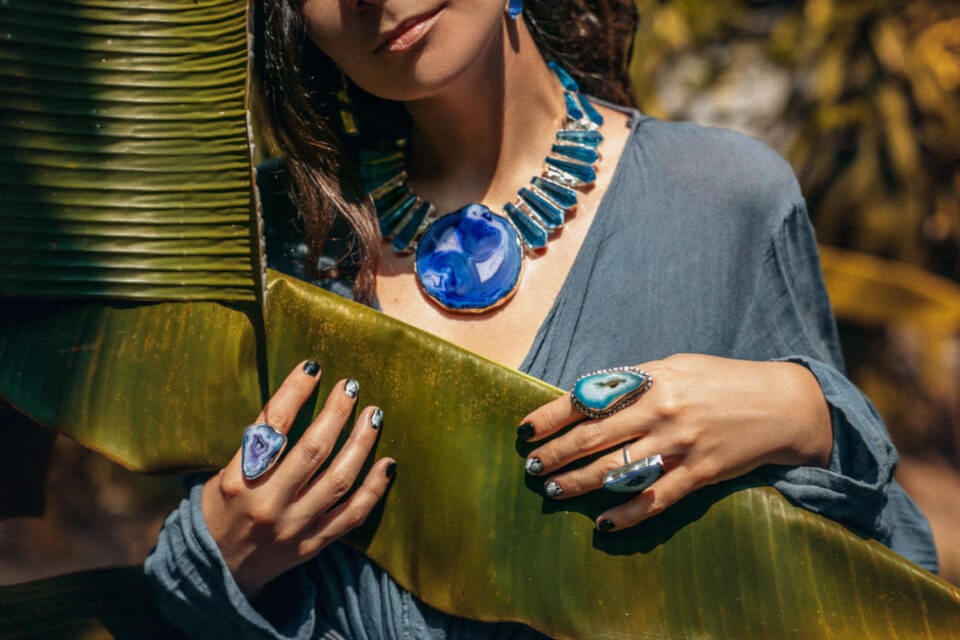 Stones and crystals are used for much more than decoration. Ancient civilizations have used them not only as protective talismans, but also as tools to accelerate healing processes and the manifestation of specific outcomes. Generally, their energy can be used to increase the vibrational energy of its owner and environment. In the same way you should cleanse some crystals with the Full Moon, you should energize stones in the sun. It has its logic, don't you think?
However, to simply have them in your home or in a piece of jewellery isn't enough to get the most from them. They need caring, this is, they need to be cleaned, programmed and energized.
Receive all our tips by email!
Love Astrology? Subscribe Now and Receive Exclusive Content!
Energize stones in the sun: engagement with the energy of the Earth
---
Stones need to be activated through rituals that connect its owner and the stone. As we said before, you need to clean it – through methods that depends of each kind of stones – to give your stone an intention and, finally, to charge or energize it.
There are different ways of energizing your sacred talismans, but all of them are about re-energizing the stones with the Earth's energy.
Stones can be energized by different elements and methods that need to be carefully chosen to avoid damaging or weaken the stones and also to get the most out of them. One of these elements is the Sun. To use the sun's energy, you need to put your stone in a sunny area while breathing deeply, connecting with the sun energy and asking it to charge the stone with it's energy and positive vibrations.
The stones that better channel the sun's energy
Some stones channel more easily the energy of the sun than others. The citrine is one of them. Although it cannot be exposed to the sun for more than 4 hours, citrine is a stone that harnesses the power of the sun. It can be put it in the windowsill to receive daily infusions of natural light that restores and regenerates its powerful vibrations.
When it comes to manifestation, it is considered one of the most powerful stones, as for the creation of a positive mind and good habits. So be sure you have one, you activated it with a strong intention, you properly clean it and you put it in the sun to energize it. A way to get the most out of it is to make a list of goals or dreams and properly programe the citrine.
Now, for periods of pain and suffer, morganite is a strong ally. It will help you realize that your bad experiences are the catalyst for moving forward and making the changes your life demands.
With this stone you will discover your inner strength, courage and confidence. Morganite can be exposed for longer periods, but 12 hours will be just enough to charge it and vibrate to you and your environment all its powers.
To energize stones in the sun, you should follow your intuition regarding the time the stone will be exposed to the sun. However, keep in mind that some crystals, like the transparent ones, cannot be charged in the sun – like Amethyst, Pink Quartz, Turquoise, Fluorite or Green Quartz.
Other stones are also sensitive to heat and cannot handle the sun and high temperatures: Amethyst, Lapis Lazuli, Malachite, Tourmaline and Turquoise. So, be sure of the best way to charge yours.
---
You may also like:
---